Stunning Filly! If you asked me which HighwayStar baby is the showiest, most upright and elegant, I think I might have to say it is her. She is so stylish and just loves to "showboat"! Along with that she has a gorgeous head with stunning blue eyes topped off by tiny ears. Even though she is a bit full of herself, she is very social and loves to be scratched and petted. She is also loaded with feather for such a young age! We have really been on the fence about selling her, but we may...to the perfect home! Please inquire.
This page last modified on 1-16-2020
Blue eyed Black Tobiano TT Filly Foaled 1-13-15
Photos below taken when she was a little younger.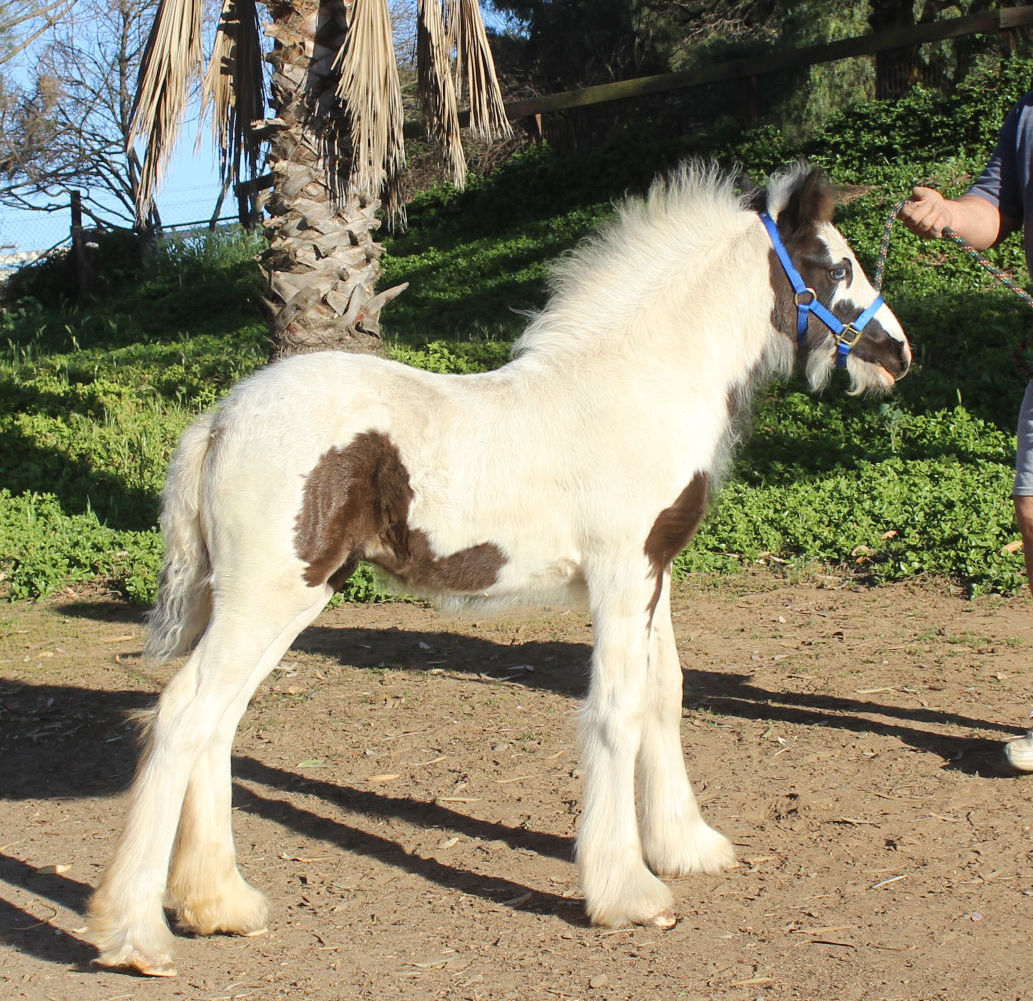 CLICK on the Photo Below to RETURN to the Gypsy Horses Page!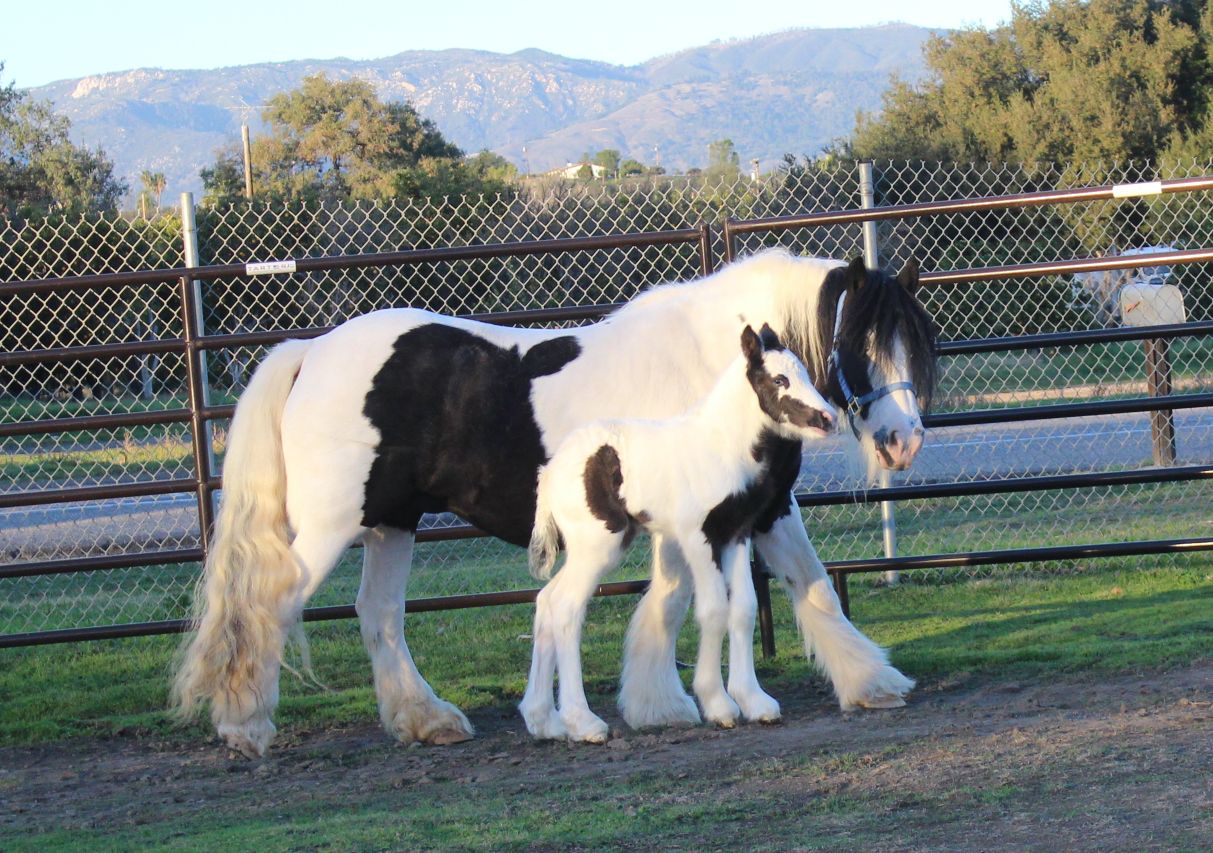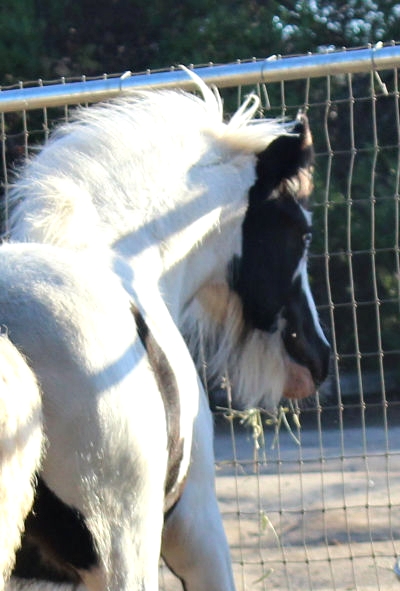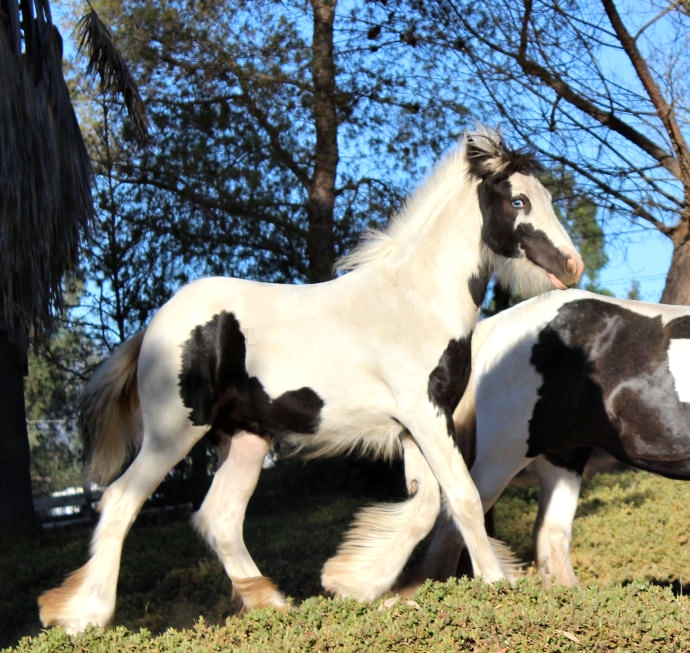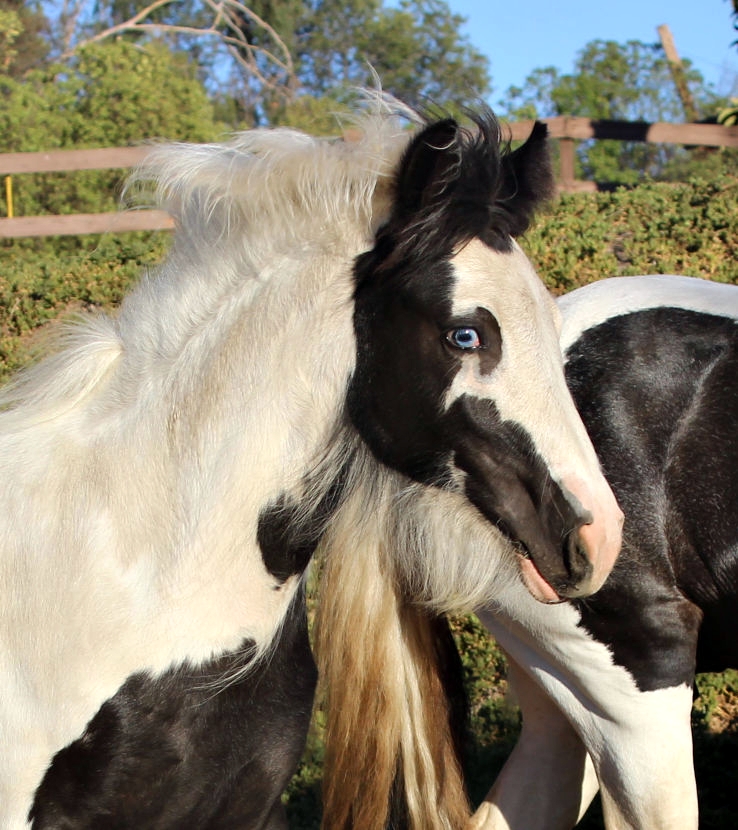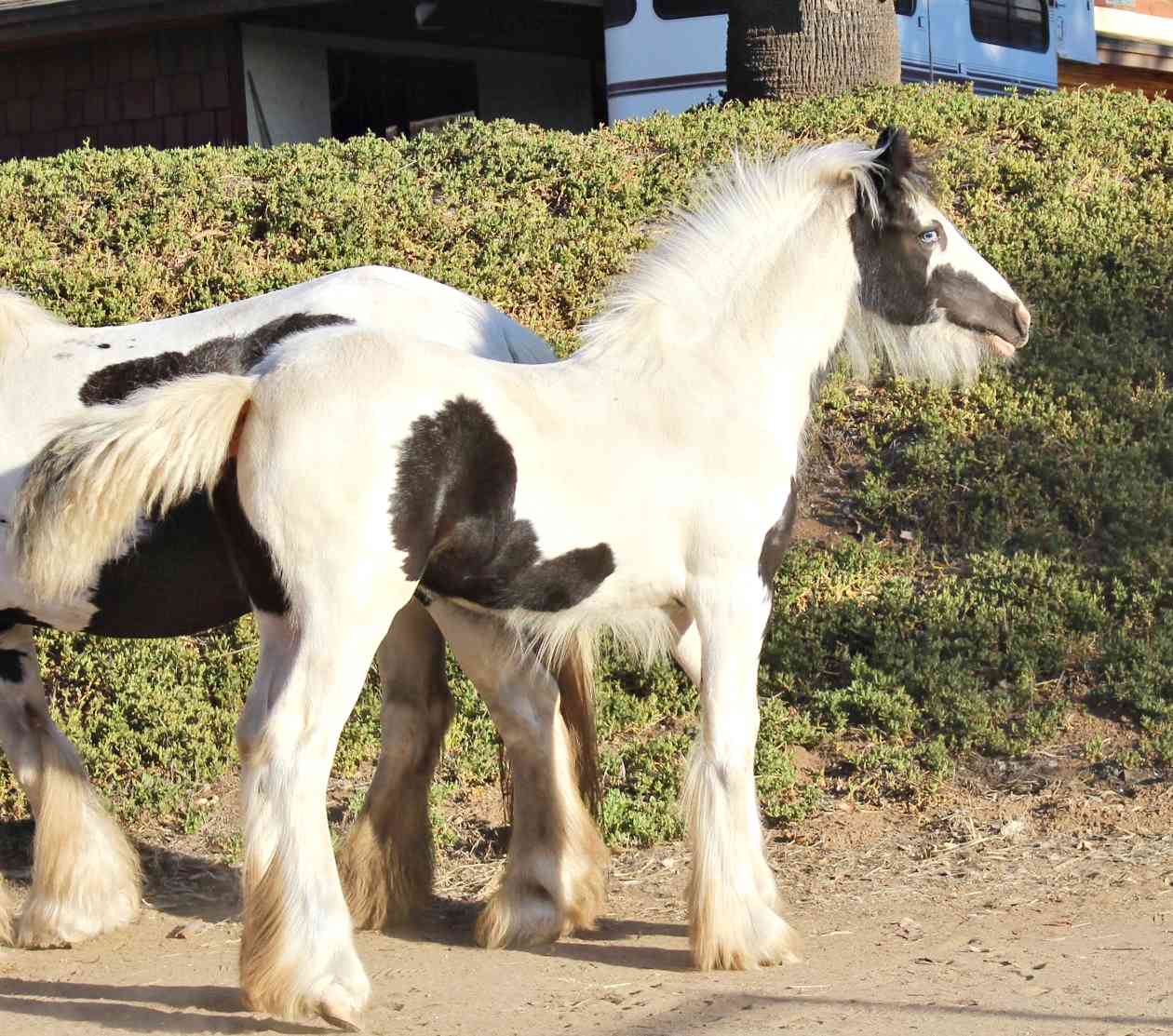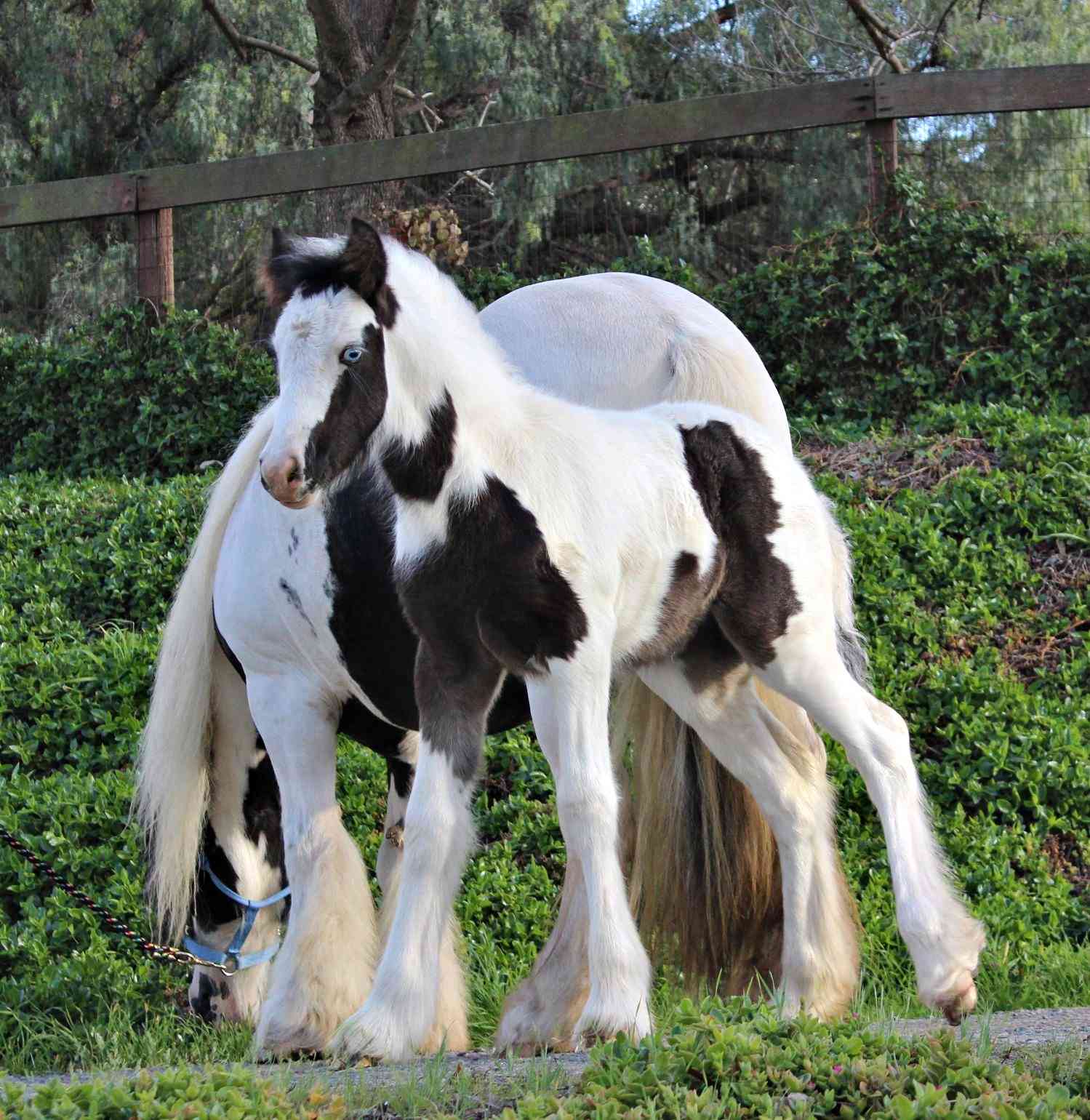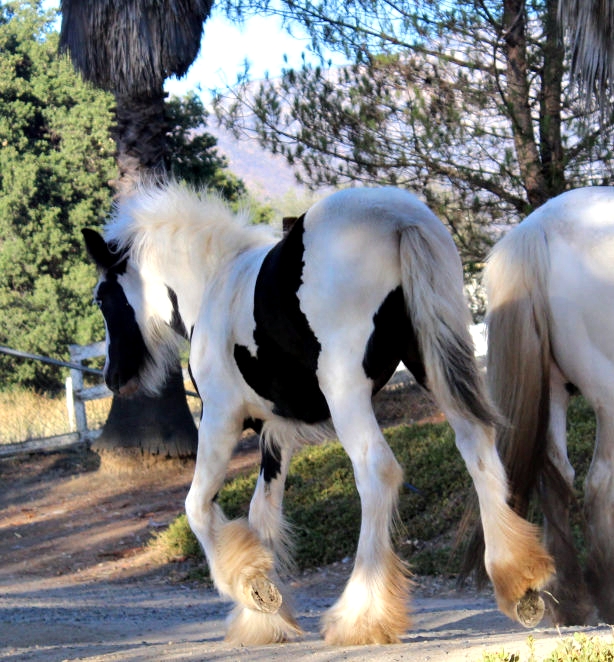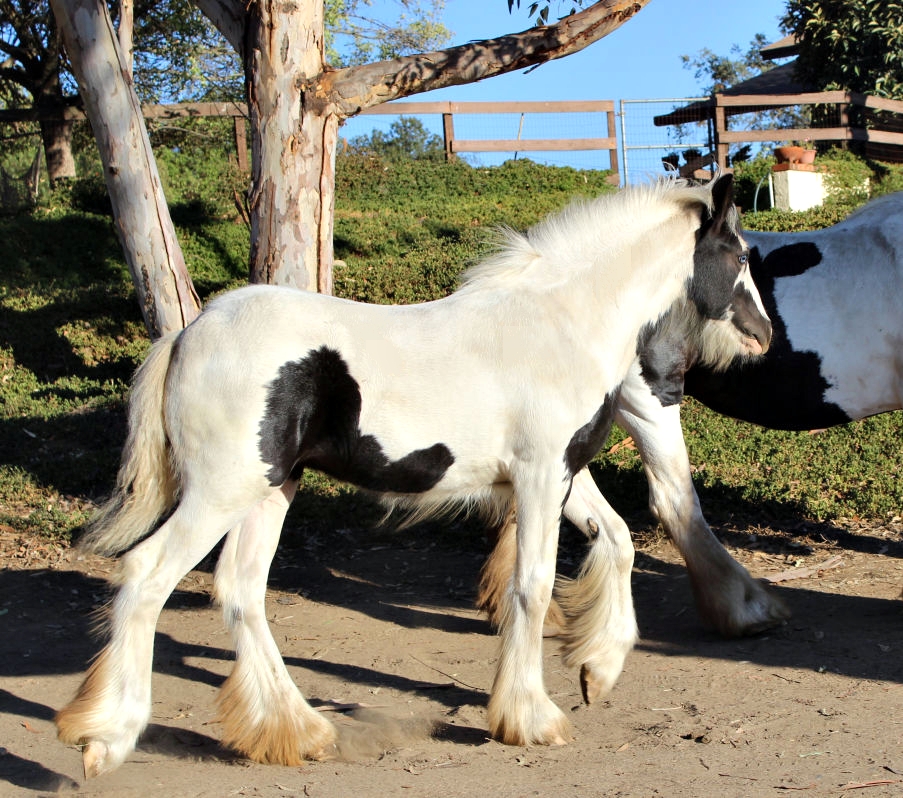 See her full sister Heavenly Star on this website!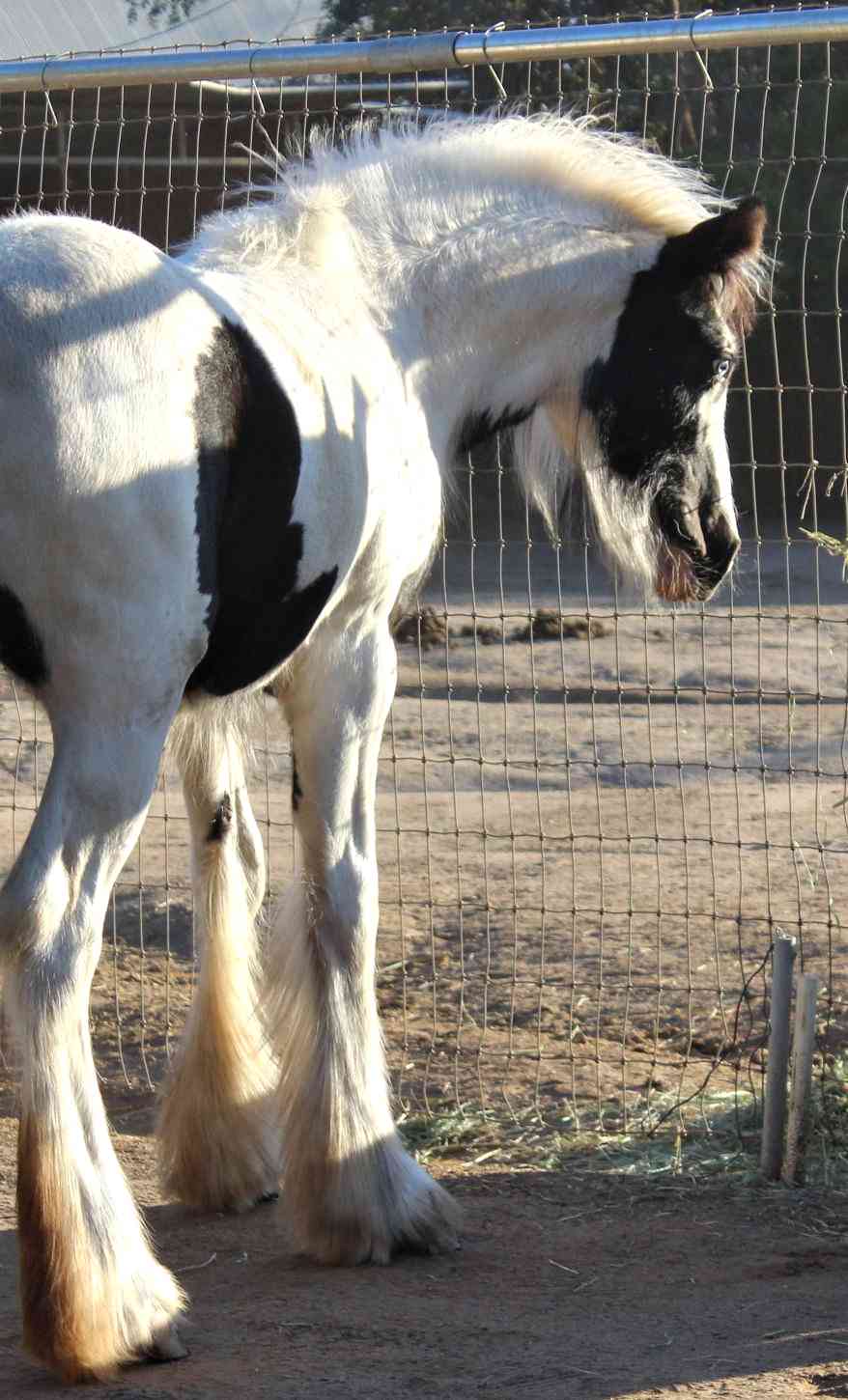 If you have any questions or are interested in a particular Gypsy Horse , Please call us at 760.419.2606 or 760.703.1322 , Or feel free to email us at bolivianllamas@yahoo.com Thank-you!!
Copywrite © 2001-2020 by Harper's Fiesta Farms. All rights reserved. Please contact us at bolivianllamas@yahoo.com for any questions or comments about this website.
No part of this website may be used, copied or reproduced without written consent of Harper's Fiesta Farms.