2015 Highway Star x Emmy Colt
Blue Eyed Black Tobiano, Homozygous TT Colt Foaled 3-16-2015
This boy is definitely a stallion/show prospect. I always expect quality from this cross and he didn't disappoint! He is gorgeous and stylish from the tip of his tiny little Highway Star "trademark" ears right on down his heavy legs to his big hooves! I love that his Blue Eyes are set just like his mom and dad's, one dark eye and one light blue. His potential is apparent and his quality speaks for itself. His bloodlines are deep rooted along with the greats. This cross has produced Rayne, who is the "best of the best" in quality and has earned her "keeper" status in our herd. He is also a full brother to Multi-Champion All Star!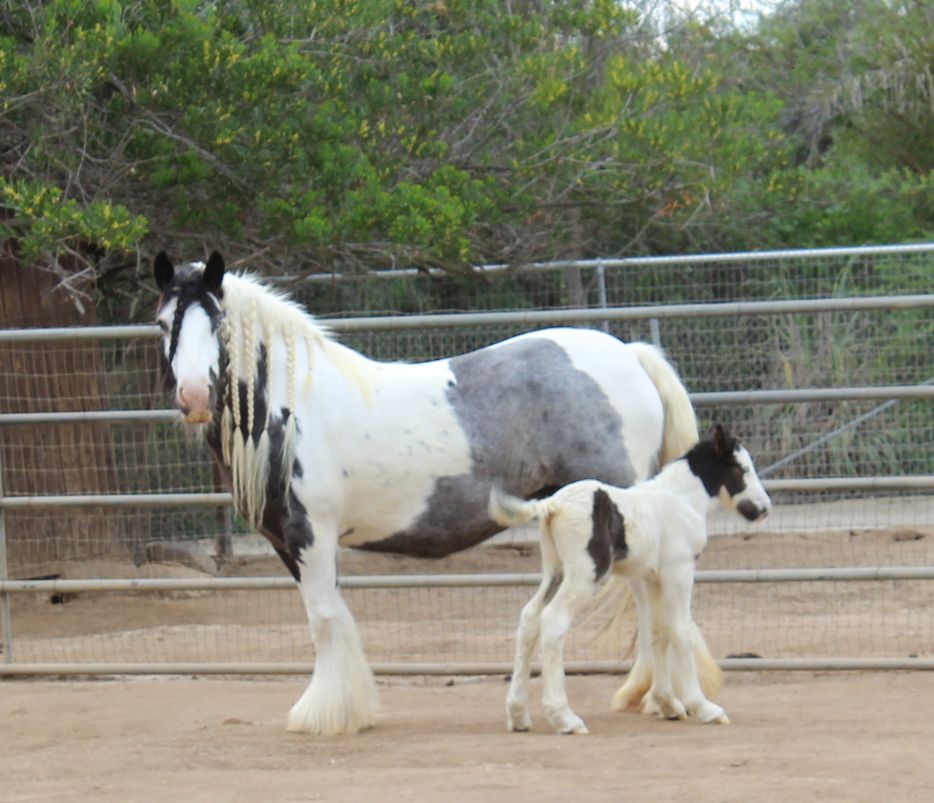 Copywrite © 2001-2016 by Harper's Fiesta Farms. Please contact us at bolivianllamas@yahoo.com for any questions or comments about this website. All rights reserved. No part of this website may be used, copied or reproduced without written consent of Harper's Fiesta Farms.
This page last modified on 9-16-16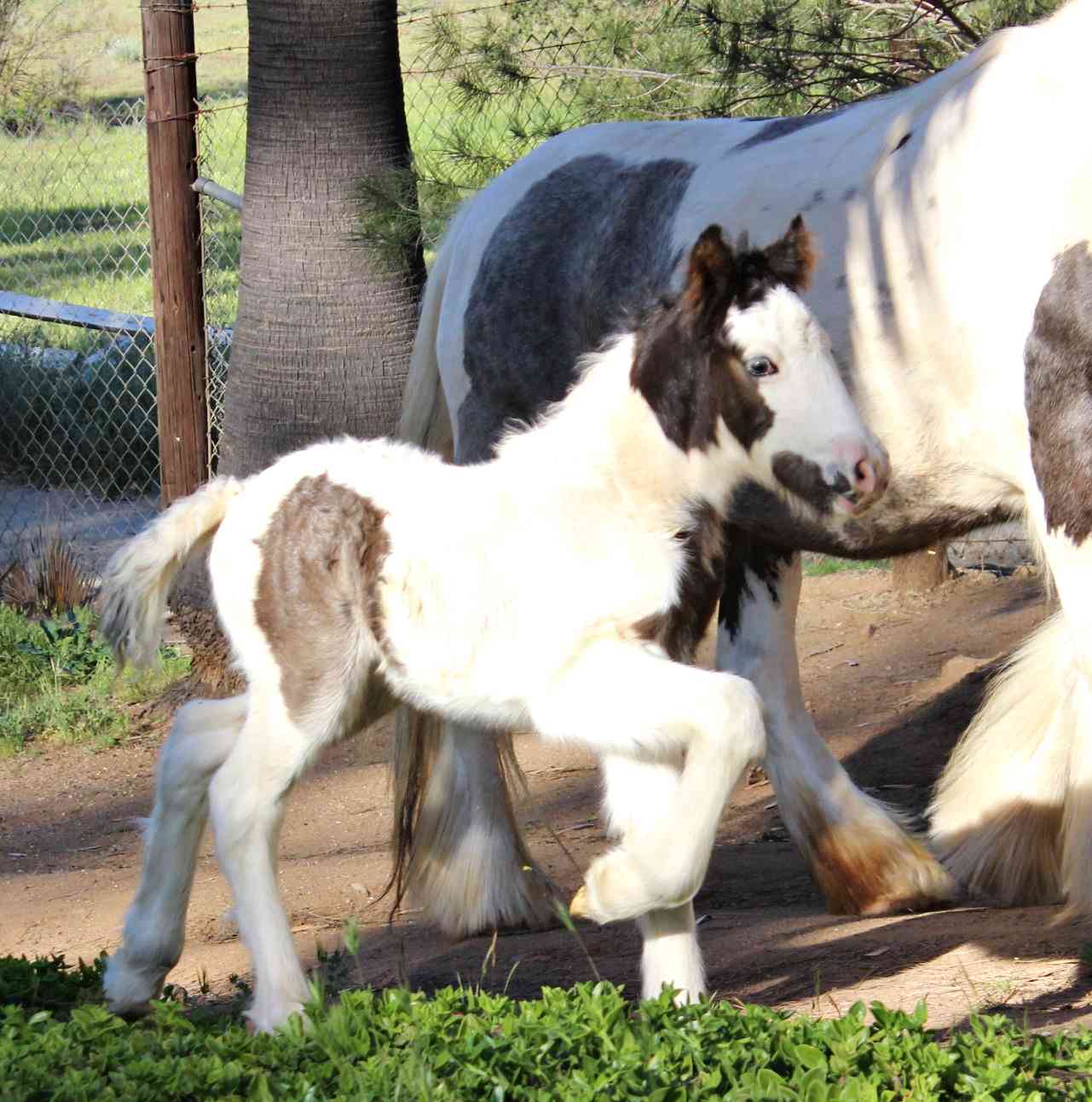 This little guy should have lots of hair, very long mane and tail plus feather!! It's in his genes!!
If you have any questions or are interested in a particular Gypsy Horse , please call us at 760.419.2606 or 760.703.1322 , or feel free to email us at bolivianllamas@yahoo.com Thank-you!!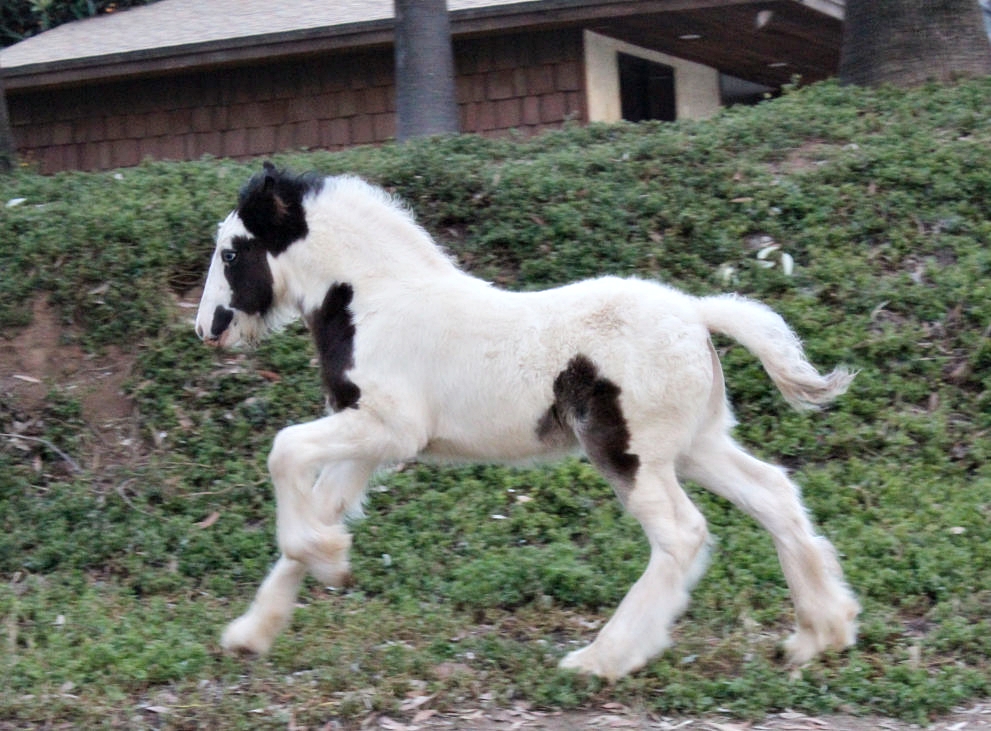 A few pics below from 3-16-15, the day he was born.
FULL GVHS REGISTRATION PENDING!
Finally NEW PICS FROM SEPTEMBER 2016 BELOW!! Please Scroll Down!

Here he is! Pics from late Spring 2016. He is fulfilling his promise of greatness! We wouldn't change a thing! PICS FROM SEPT 2016 Below.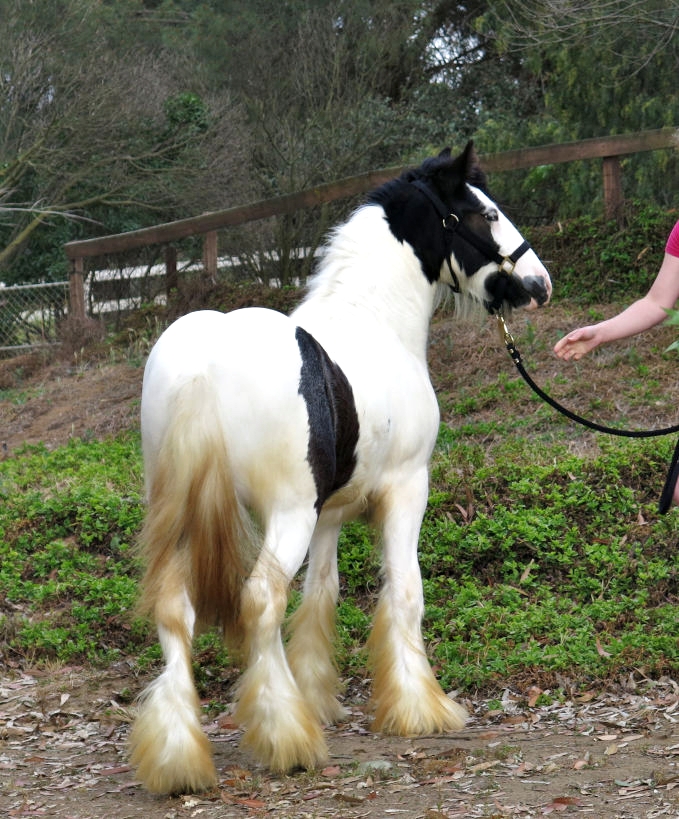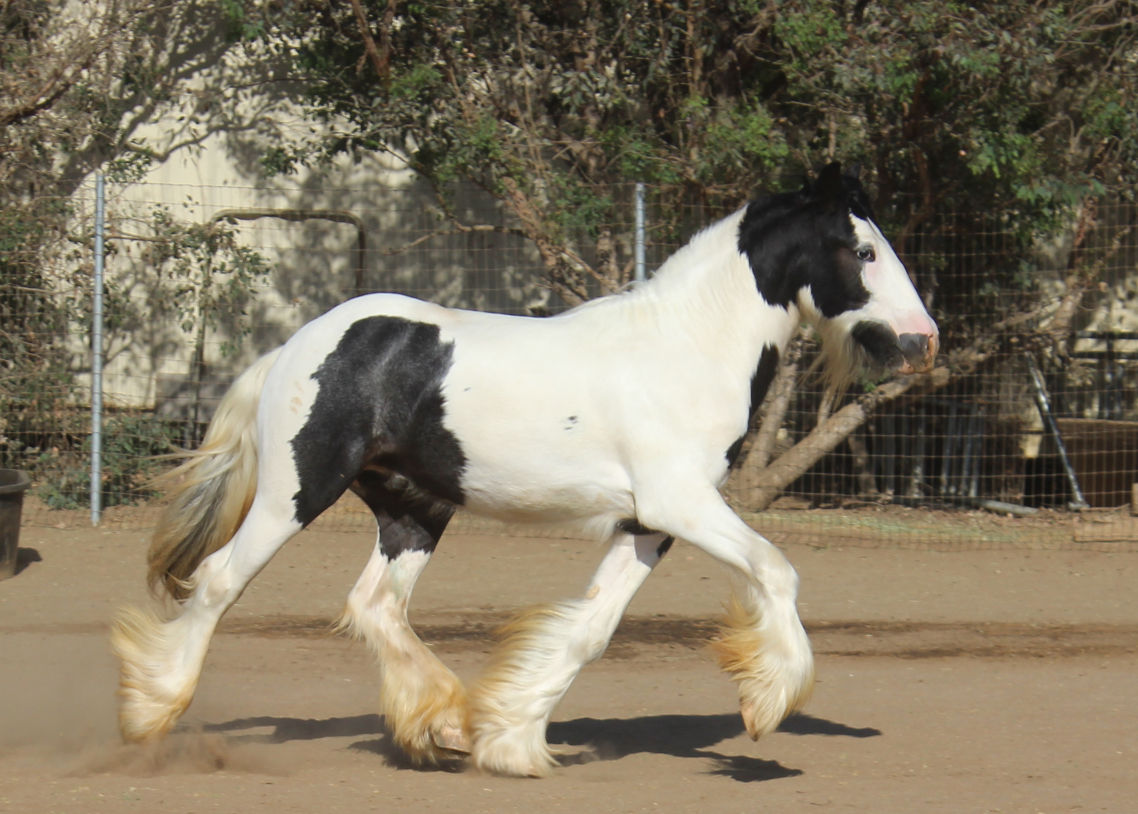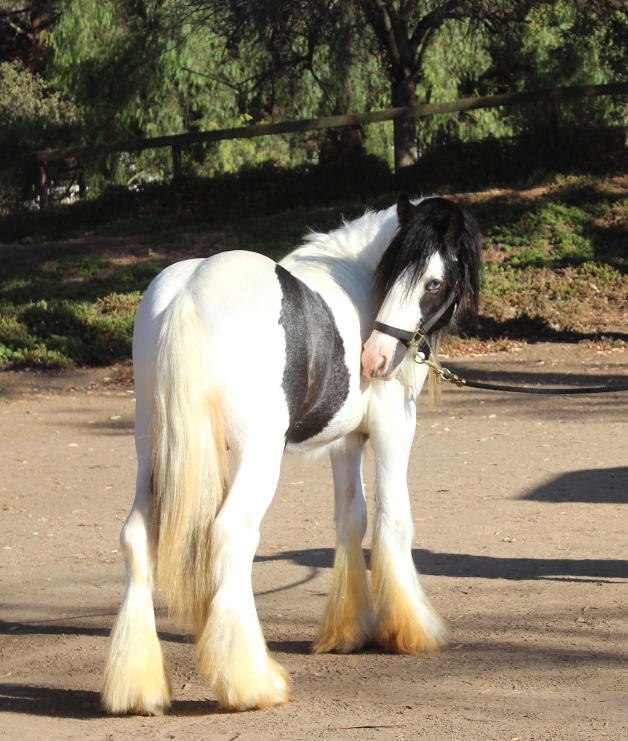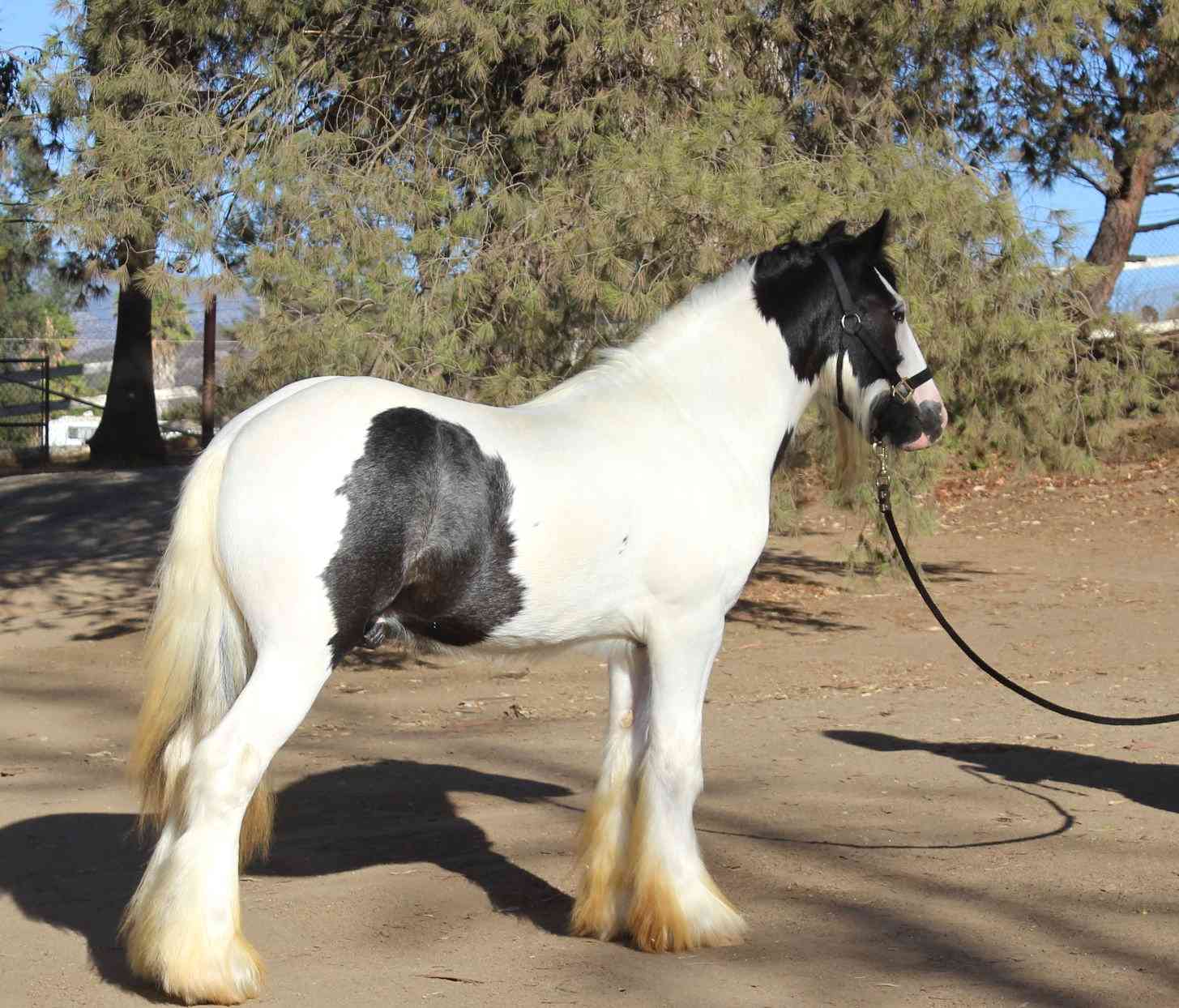 Pics below from September 2016. He is ONE fancy boy!
Something I always forget to mention with this colt, is that he is a very fancy mover as well and has ample of amounts of quality hair!