Black Tobiano colt Foaled on 2-28-21 Pssm1 and FIS Negative GVHS Registered
Indigo's Royal Twilight x Baby Reign (by Highway Star)
WOW! What can I say? This is a stellar colt!! He's gonna knock some socks off! And oh my gosh, the hair! Gorgeous little head too, and those little ears! This colt's quality is not totally surprising, as his lineage dictated it when we planned this breeding. He is very correct and has heavy bone. As he grows I'm seriously not finding hardly any faults with him. His pics tell the story pretty well!
This page last modified on 5-24-2022
Copywrite 2001 -2022. All rights reserved. If you have questions, concerns or comments regarding this website, please email us at bolivianllamas@yahoo.com
To return to the Gypsy Horses page, please click on the photo below.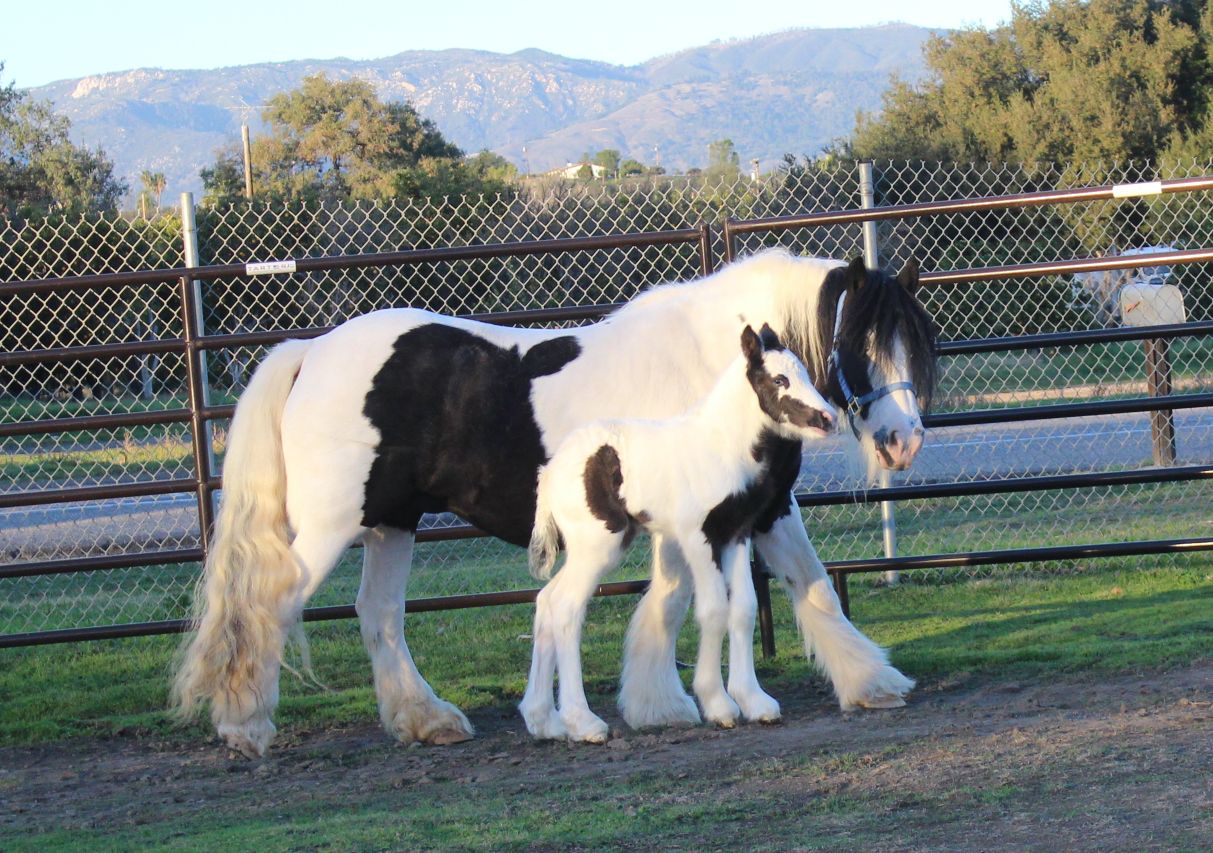 Pics below from November 2021
We are excited to finally be able to offer Jester for sale again to the perfect home!
His dam just gave birth to another exceptional colt on 4-10-22!!
Loads well and quiet in the trailer
Photos immediately below were taken May 2022
Photos below were taken March 2022