Black Tobiano colt Foaled on 2-28-21
Indigo's Royal Twilight x Reign (by Highway Star)
Jester is the most beautiful little colt! He has a gorgeous little head and "T" passed those tiny, tippy, little ears on to him. The hair on this little guy is unreal for a foal so young, but not totally surprising, as his lineage dictates this colt's quality and hair. He is very correct and has good bone. We love his sweet and calm demeanor too. He is special! *Note: As he grows I'm seriously not finding hardly any (if any) faults with him. He has an abundance of hair in all the right places too!
This page last modified on 12-5-2021
Copywrite 2001 -2021. All rights reserved. If you have questions, concerns or comments regarding this website, please email us at bolivianllamas@yahoo.com
To return to the Gypsy Horses page, please click on the photo below.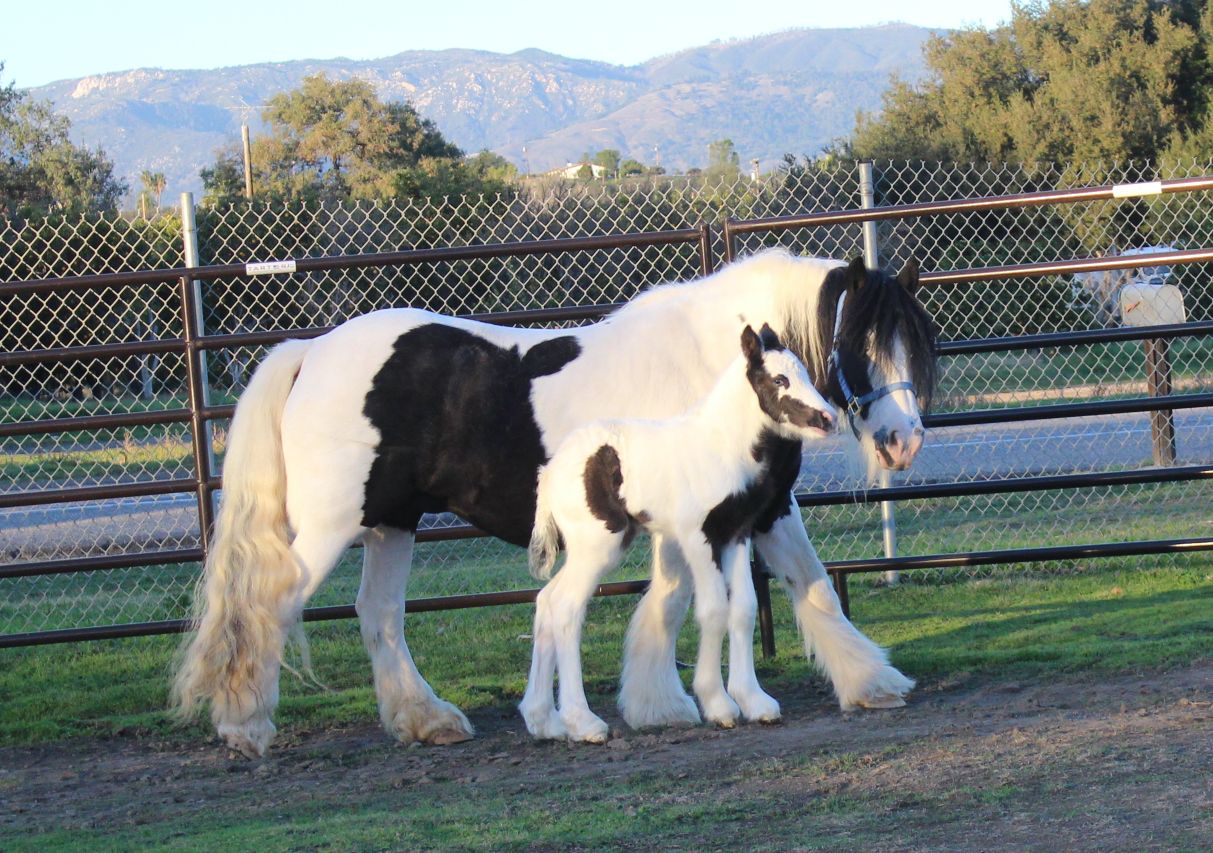 The pics on this page were taken on Nov. 1st and 2nd, 2021