2012 Black Tobiano TT Mare GHRA and GVHS reg. Pending

I'm pretty sure this is the finest filly I have ever bred. She absolutely takes my breath away! This is a golden cross though and it doesn't surprise me. This cross also produced All Star (multi-champion Gypsy stallion) and Romeo Rock Star, another very promising colt. We have plans for this girl!!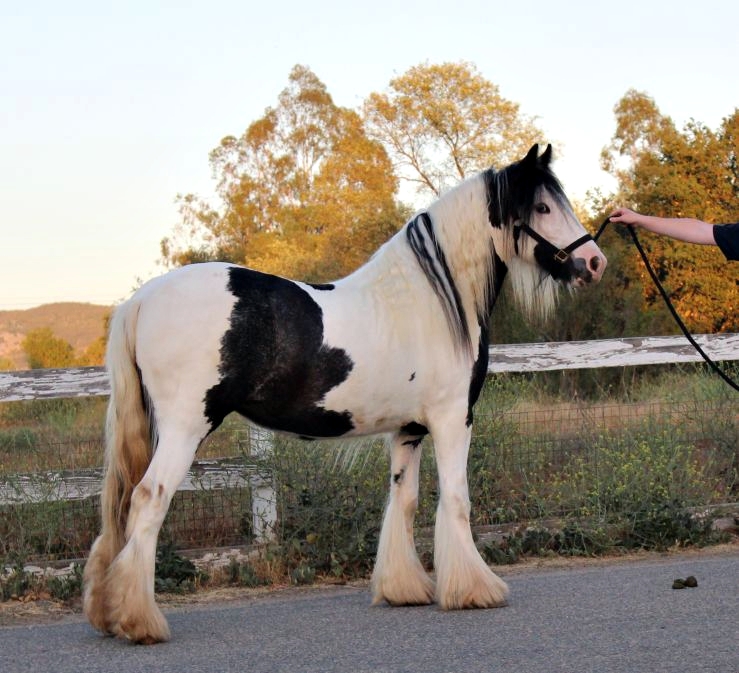 Copywrite © 2001-2017 by Harper's Fiesta Farms. All rights reserved. Please contact us at bolivianllamas@yahoo.com for any questions or comments about this website.
No part of this website may be used, copied or reproduced without written consent of Harper's Fiesta Farms.
Rayne's sire, Highway Star.
This page last modified on 1-15-17
CLICK on the Photo Below to RETURN to the "Gypsy Horses" Page!