A picture perfect little imp! I really didn't know what Star and Siofra would give us but I was absolutely delighted when I found out! She is a short, compact and cobby little girl, and the icing on the cake?? She has two gorgeous blue (almost dark aqua) eyes! I'm sure she's heterozygous too, so she will be able to produce solids as well as patterned foals. I am reataining her for our breeding program.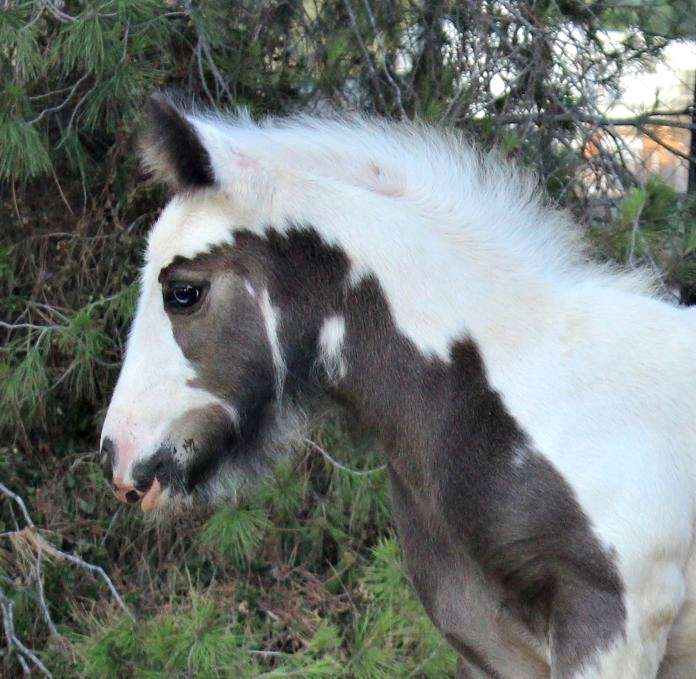 2014 black Tobiano Filly SOLD!

Copywrite © 2001-2016 by Harper's Fiesta Farms. All rights reserved. Please contact us at bolivianllamas@yahoo.com for any questions or comments about this website.
No part of this website may be used, copied or reproduced without written consent of Harper's Fiesta Farms.
This page last modified on 3-30-16
CLICK on the Photo Below to RETURN to the Gypsy Horses Page!