DJ Coates Fortune (palomino) x Siofra (bay)
2013 Buckskin stallion (soon to be gelding)
13.3 hands GHRA reg pending
Copywrite © 2001-2020 by Harper's Fiesta Farms. All rights reserved. Please contact us at bolivianllamas@yahoo.com for any questions or comments about this website.
No part of this website may be used, copied or reproduced without written consent of Harper's Fiesta Farms.
This page last modified on 8-26-2020
CLICK on the Photo Below to RETURN to the Gypsy Horses Page!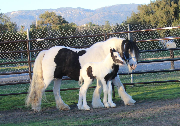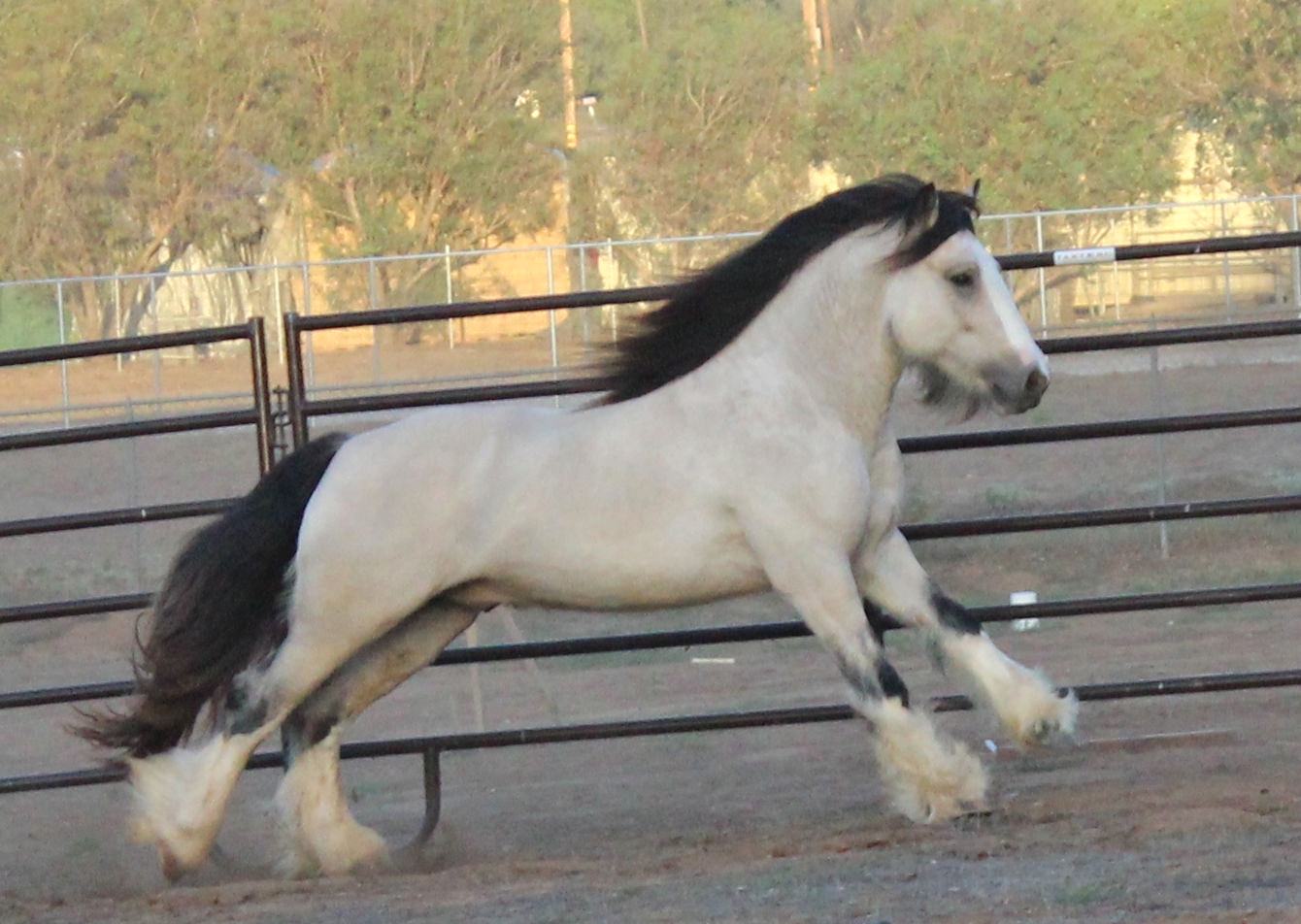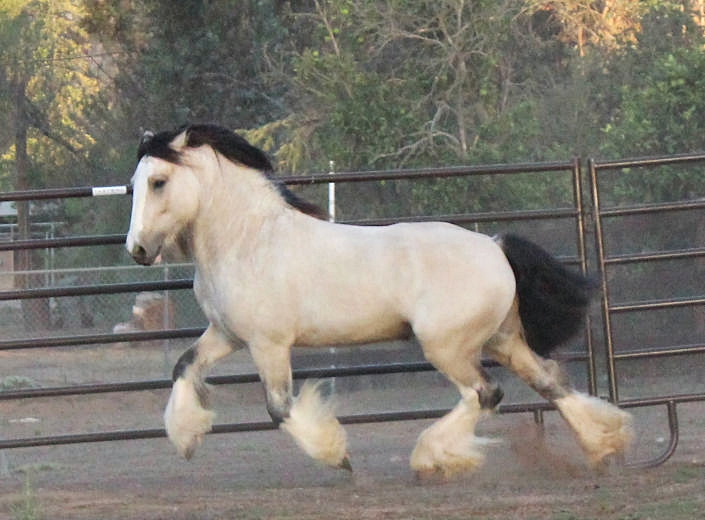 Our little Trojan Horse! Very very sweet and oozing of Gypsy Horse type, this boy is gorgeous!! He is out of our stunning mare Siofra, so it doesn't surprise us as to his quality! He is quite the chunk! He holds a very promising future!
Bronze was very lightly backed last year and there were no surprises. He was a perfect genlteman and never offered to do anything bad. We're fairly sure he will make an excellent mount for anyone wanting a very quiet horse.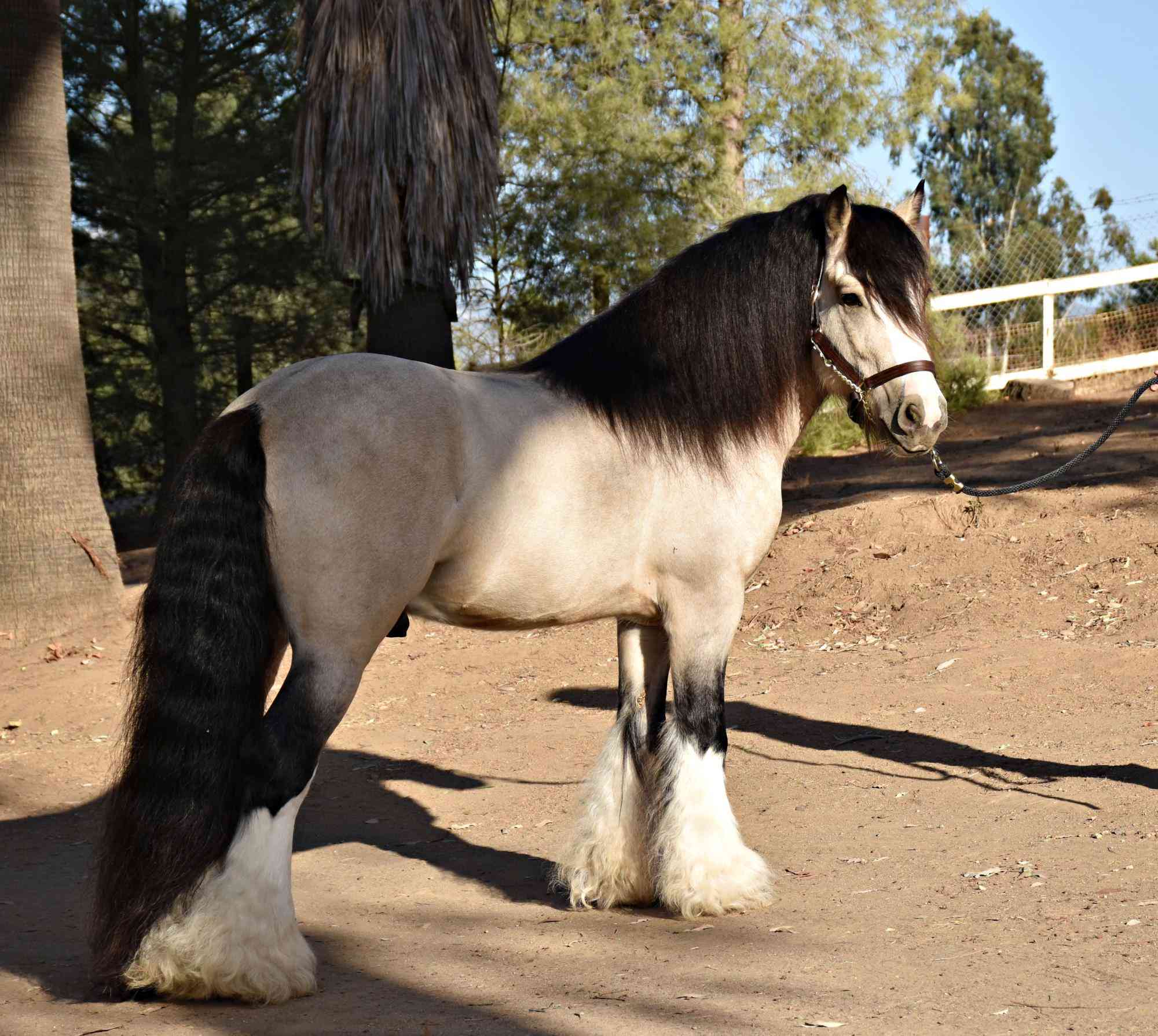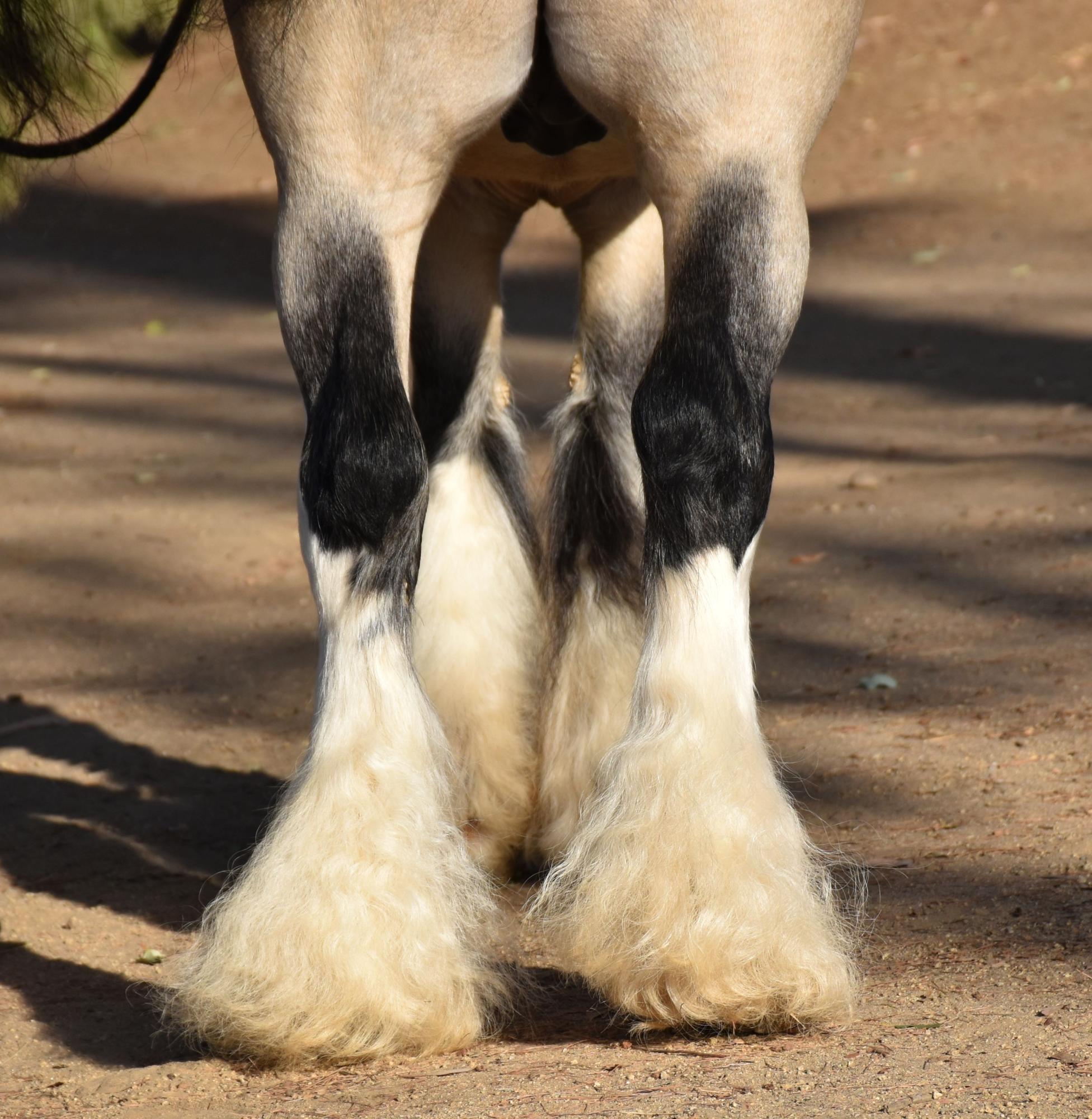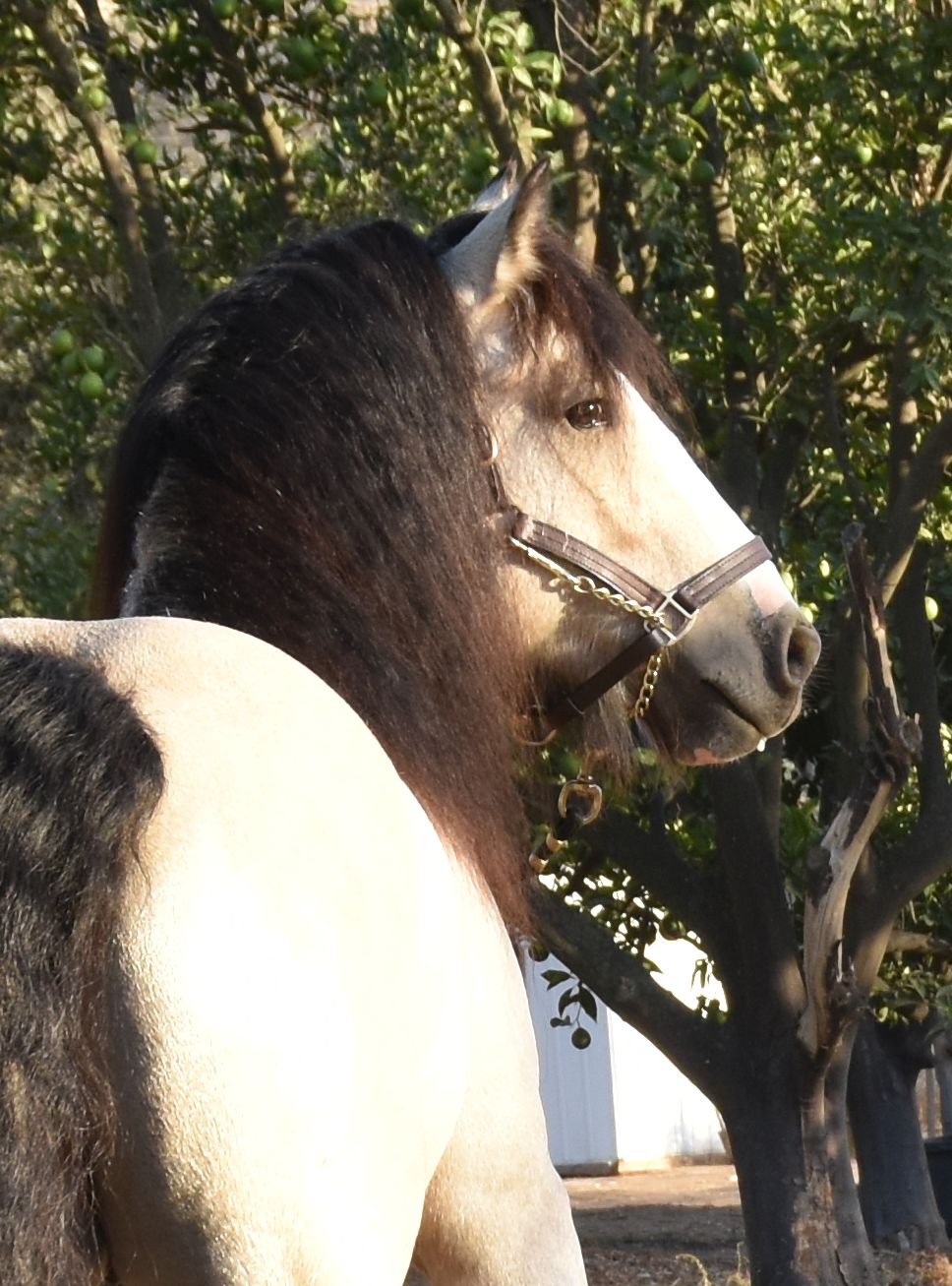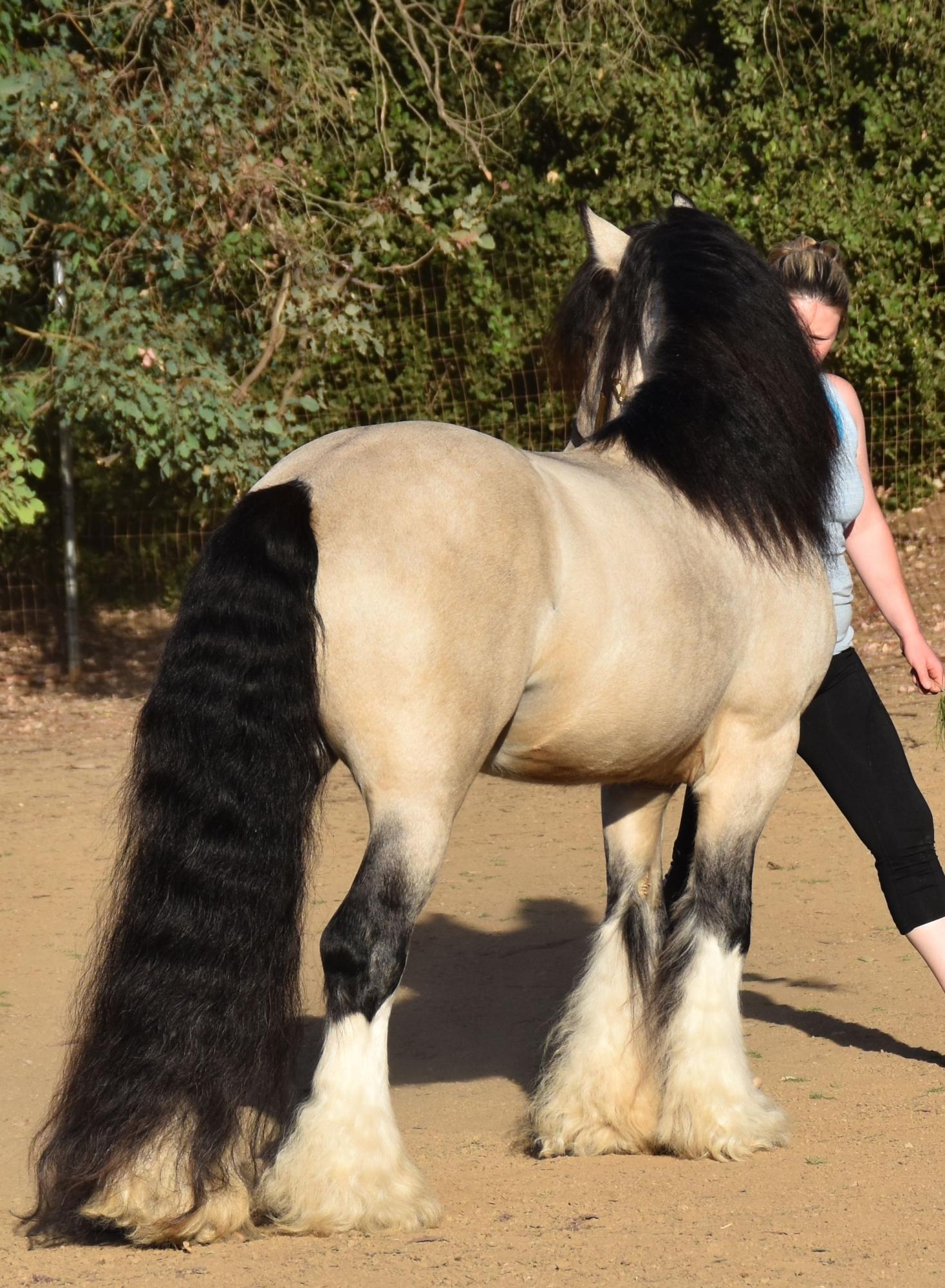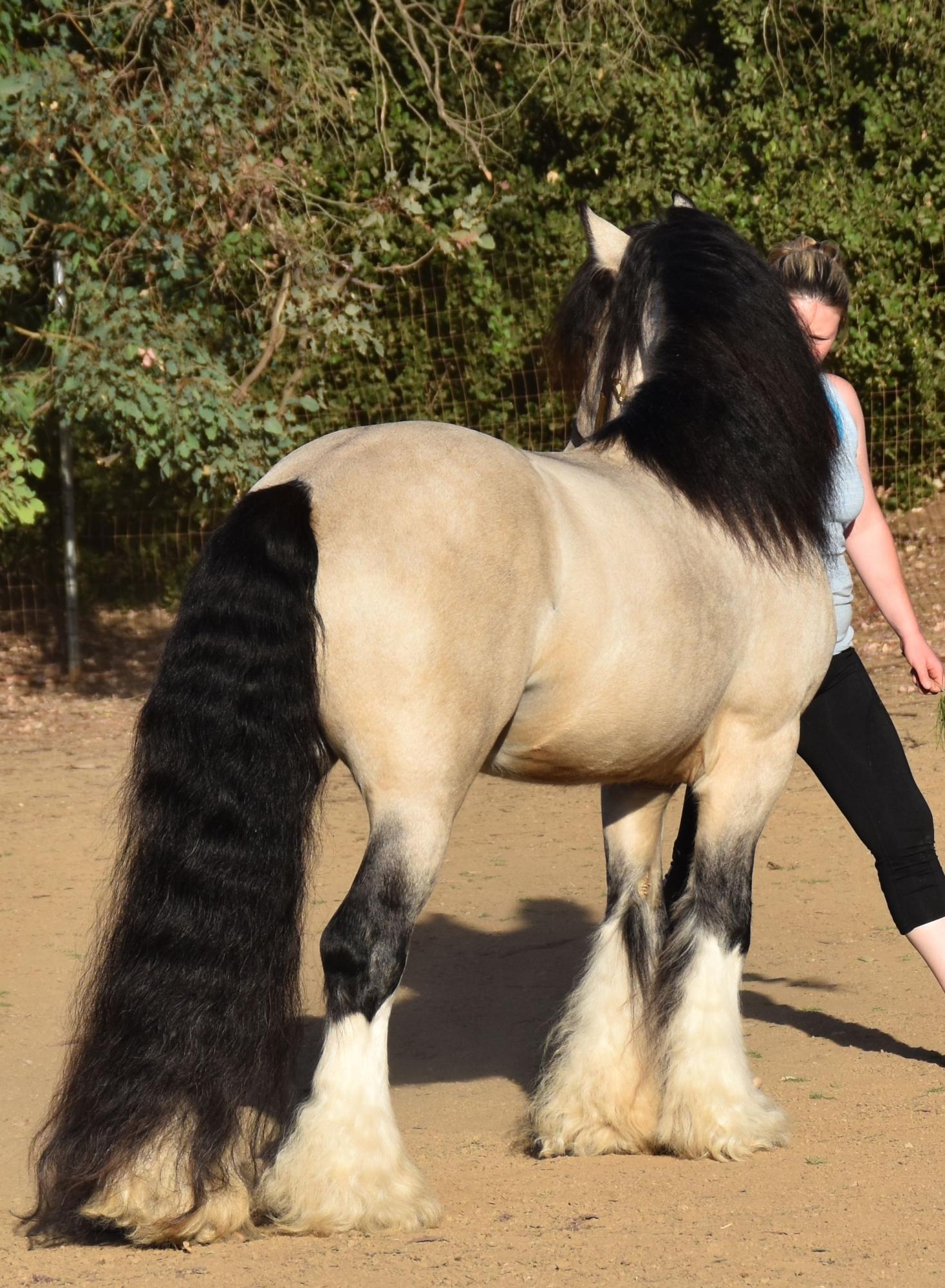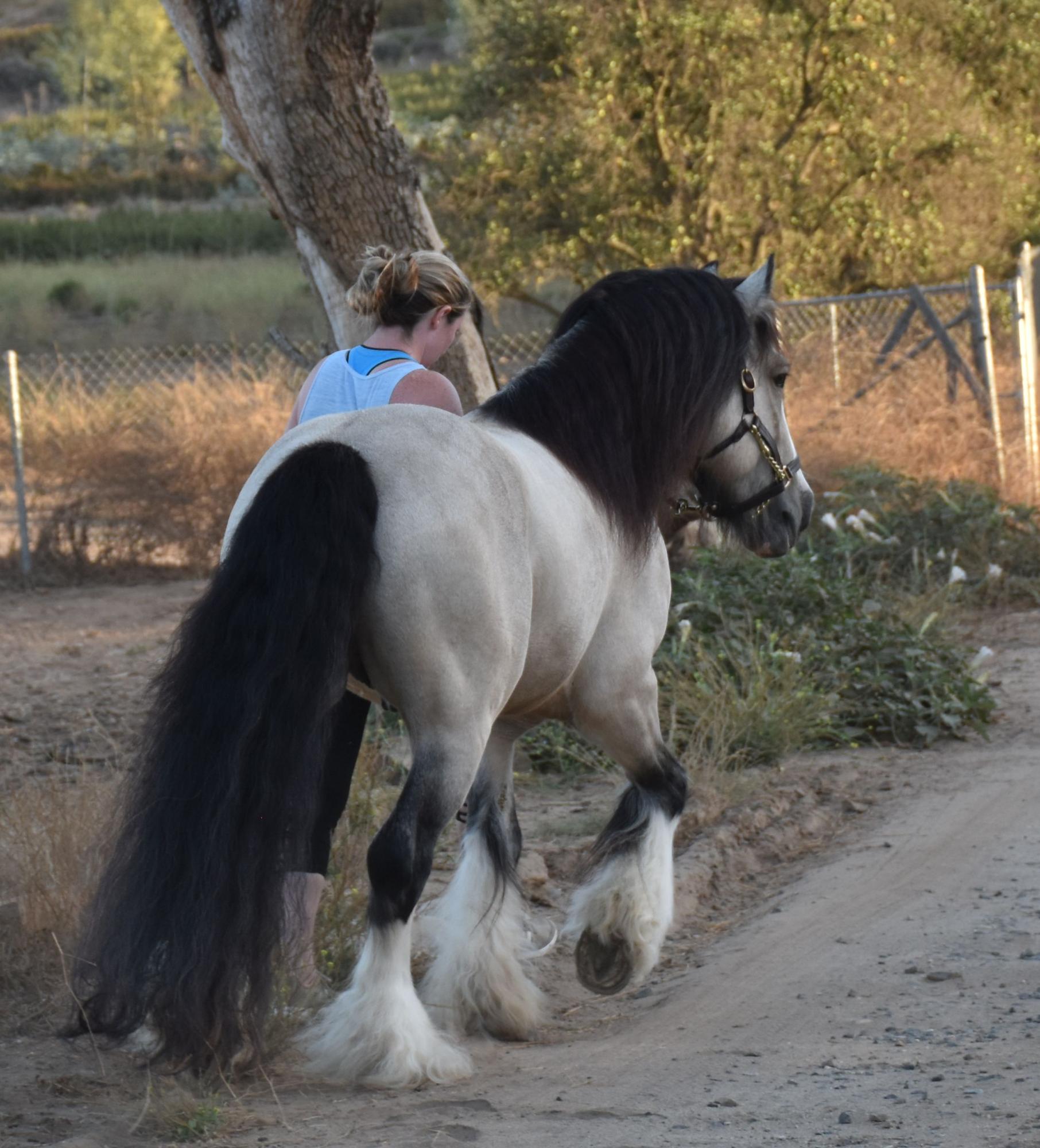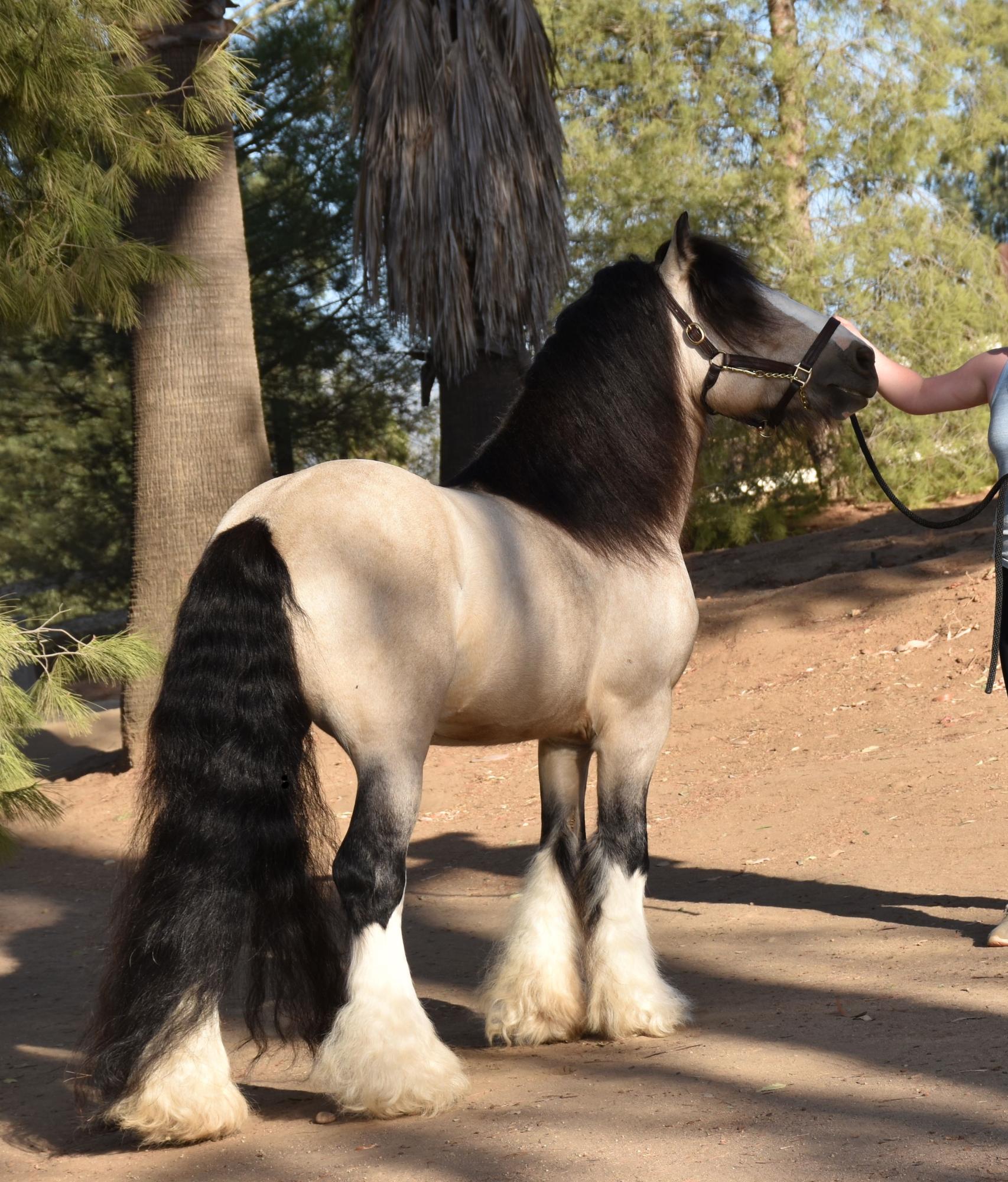 Sold to a perfectly fabulous home and a perfectly fabulous person overlooking the Pacific Ocean in Malibu! He is a lucky boy!!