Indigos Royal Knight x Cadburry
2010 Bay (with roaning) stallion 15 hh E/e, A/a PSSM Negative
GHA Registered GHRA and GVHS reg., pending applications, and qualified for both

O

nce again, we hit the jackpot!

"T" is a magnificent traditional Gypy Horse stallon and what a "showboat"! He's incredibly correct and

statuesque.

He carries himself like the king he is. Beautiful head, tiny ears, big brown expressionate eyes. Stunning silhouette. He's correct and balanced in every way possible, has a shoullder and front end to die for, very heavy bone, along with

hair,

and plenty of it! His mane was past his knees when he got here, but a lot of it was brushed out so it's a little bit shorter now, and will be past his knees in no time at all!
A proven producer of show winners and mostly fillies!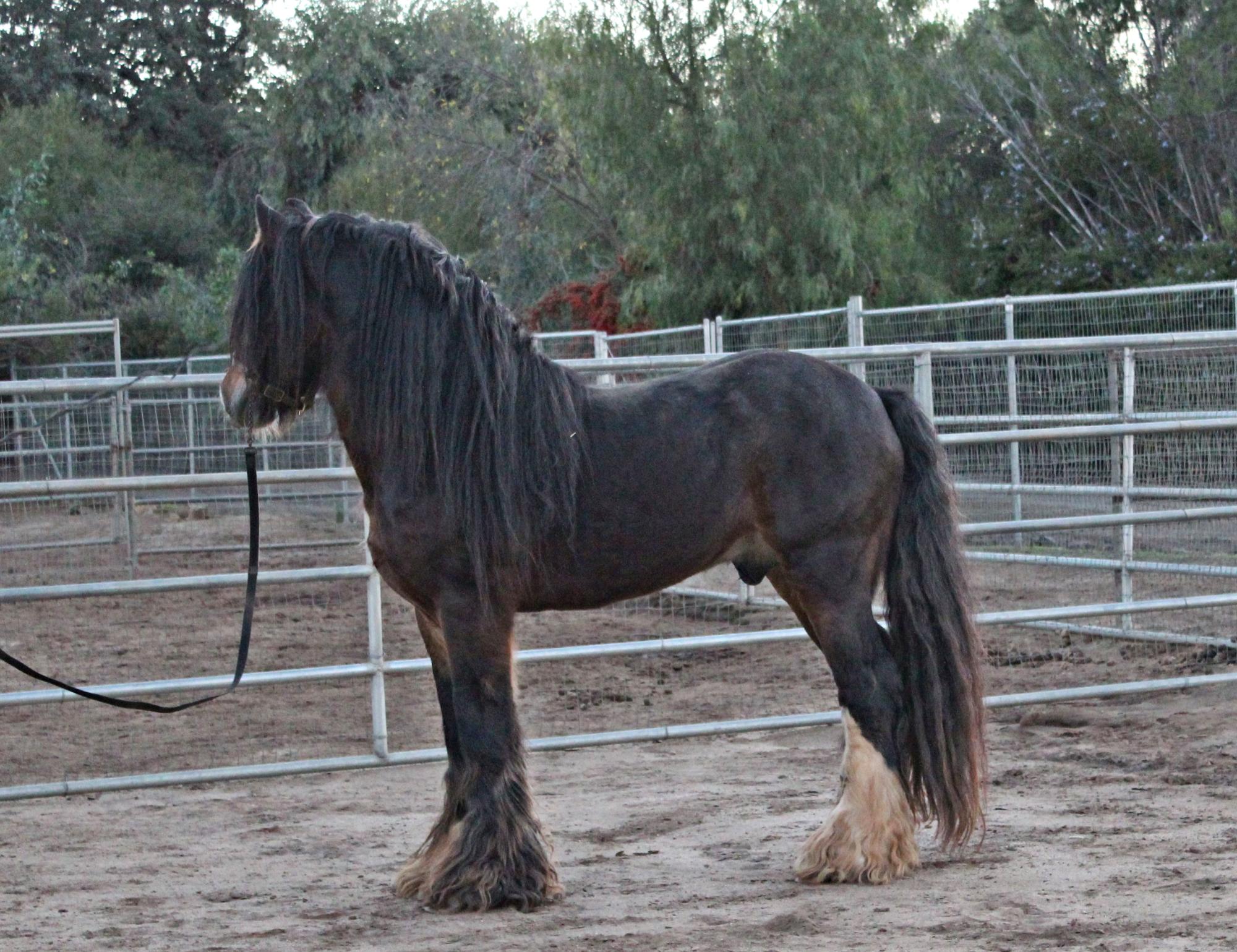 ** Note ** Some of the pics are from the day after he got here and he was a "little rough around the edges", mainly because he was mostly standing around the past couple of years due to his ex-owners moving and needing to cut way back on their horse activit. Actually for a horse that's was on vacation for quite a while, he looked pretty darn good!
We do have some new pics up now after several weeks of body conditioning and a bath!!

"Mr T" will be standing at stud this year (2020) by AI only.

Copywrite 2001 - 2020 by Harper's Fiesta Farms. All rights reserved. If you have questions or comments about this websight, please contact us via email at bolivianllamas@yahoo.com
To return to the "Gypsy Horses" page, please click the photo below.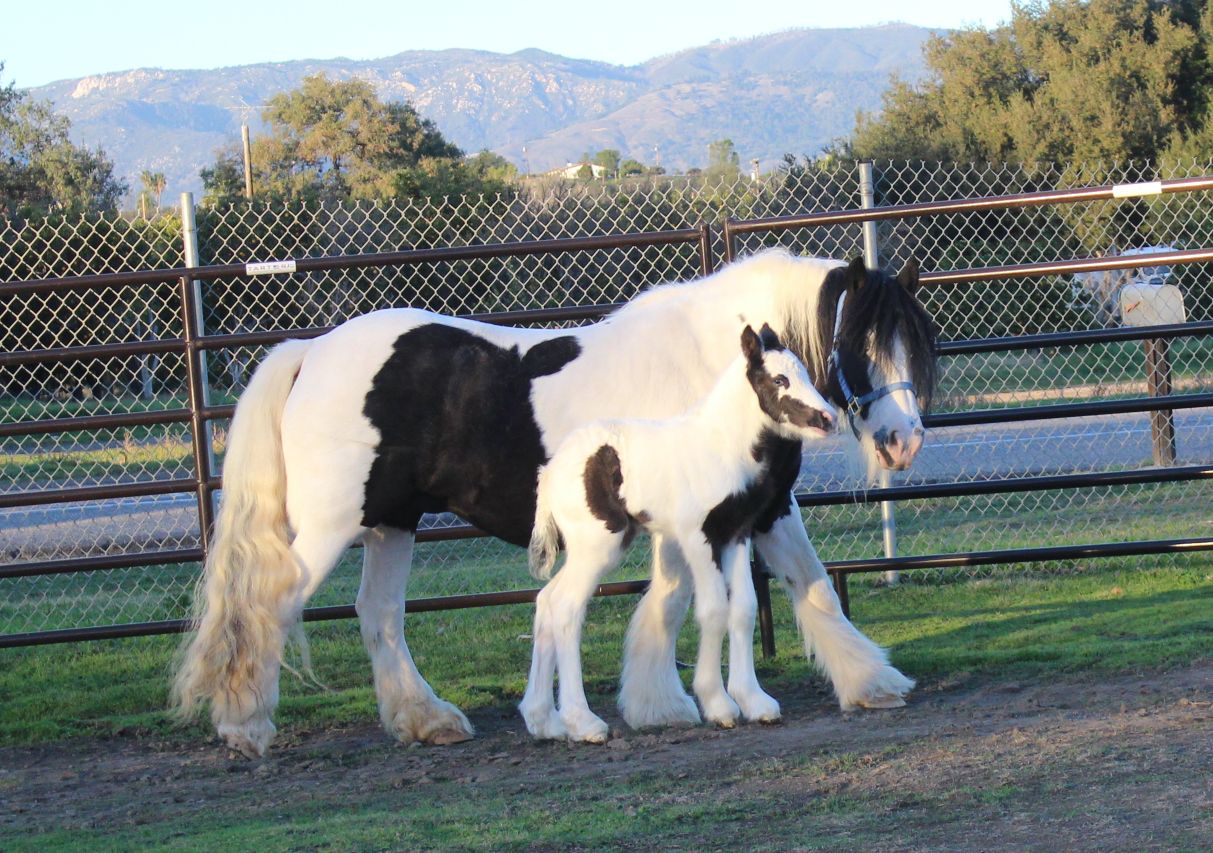 This page last modified on 2-8-2020