Celebrating 35 years with llamas! Wow! It doesn't seem possible! But because we have been busy and sidetracked by many other things, the Llamas have taken a back seat, not in care, but in priority of what we've been concentrating on. We have decided to possibly add a few llamas this year to maintain a smaller breeding program.
HFF GENEVA Not for Sale
d.o.b. 1-30-98
*Bolivian Echo X PPLP Katie
An absolute jewel and our reigning queen! A homegrown Bolivian beauty. She is one of the most beautiful females that we have ever seen. Has her dad's unbelievable disposition, making her a treasure in our herd (or in our house if we'd let her!). She will always be our greatest accomplishment in breeding llamas!

Sadly we lost Geneva a couple of years ago.
Geneva was featured on KUSI San Diego News!
M.R.S. GLAMOR GIRL AVAILABLE FOR PURCHASE!
d.o.b. 6-28-06 SOLD!!

HCLA Bolivian Easy Money x M.R.S. Brown Sugar (by Bol. Snowman)
Nice silky female. Has beeen shown. Took 1st place, along with our Sugar and Spice for "Produce of Dam"!
Easy breeder, no issues with birthing or milking. Very good mom!

Wonderful producer! Produced a gorgeous female in February of 2014 (Silver Lace). She has a grey undercoat and grey all over her feet!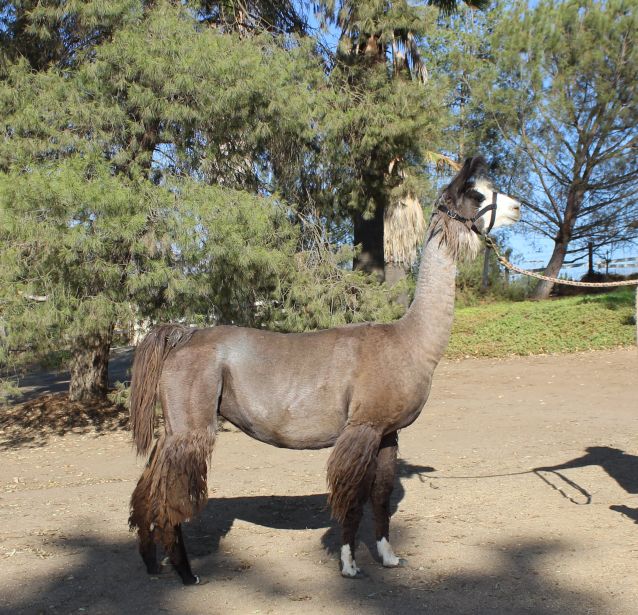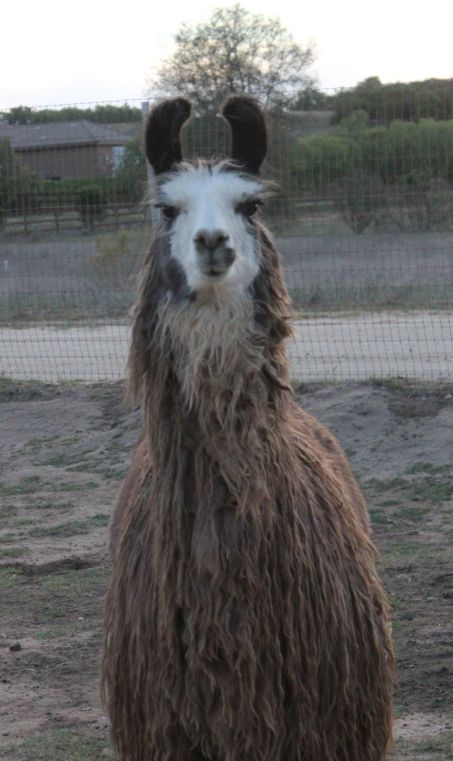 A total natural in the showring, this girl did an awesome job at her first show!
She placed 1st Juv. suri female and then went on to take Reserve Champion.
Sugar and 1/2 sister M.R.S. Glamor Girl were 1st place, Produce of Dam.
She was also in the Get of Sire class that took 1st place for Tadashi Fuse!
M.R.S. SUGAR & SPICE
d.o.b. 8-22-07
Tadashi Fuse x M.R.S. Brown Sugar (by Bol. Snowman)
MRS Greymon x MRS Glamor Girl

Beautiful female with a solid grey undercoat. We are keeping her for now.
*Macho de Las Montanas x FW Honey Bunny
"Buns" gave us many fine offspring. This is the only one we have left so will probably just keep her and retire her.
*Bolivian Echo x *Bolivian Jewel
2003 "Monte" daugher out of our beloved Honey Bunny aka "Buns".
Colorfiul little female with a sweet disposition. From two of our favorite imports. Sadly our little Jazz passed away . She lived a good long life.
This is a gorgeous male! Nice stretchy frame draped in GREY suri fiber. Beautiful face and very nice ears. Heavy bone! Great fiber distribution and coverage! Even though his cria crops have been limited, his produce have been extraordinay! This male is really nice and gentle to handle and very sweet too! I can tie him loosely in the barn and shear him and he never bats an eye!

Breathtaking, Extraordinary Male. In fact, the most extraordinary we've ever seen in 24 years!! This guy was before his time. His Silky, Spiral Fiber hangs straight to the ground. Taking Stretch to the Extreme with Style and Presence to burn! Very gentle disposition. Sire of High Sellers, Champion Offspring and Award Winning Fleeces.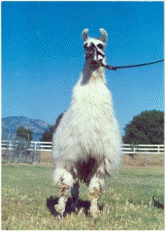 "GiGi" delivered another gorgeous baby girl on 4-14-15! See her pics below!
Copywrite © 2001-2018 by Harper's Fiesta Farms. Please contact us at bolivianllamas@yahoo.com for any questions or comments about this website. All rights reserved. No part of this website may be used, copied or reproduced without written consent of Harper's Fiesta Farms.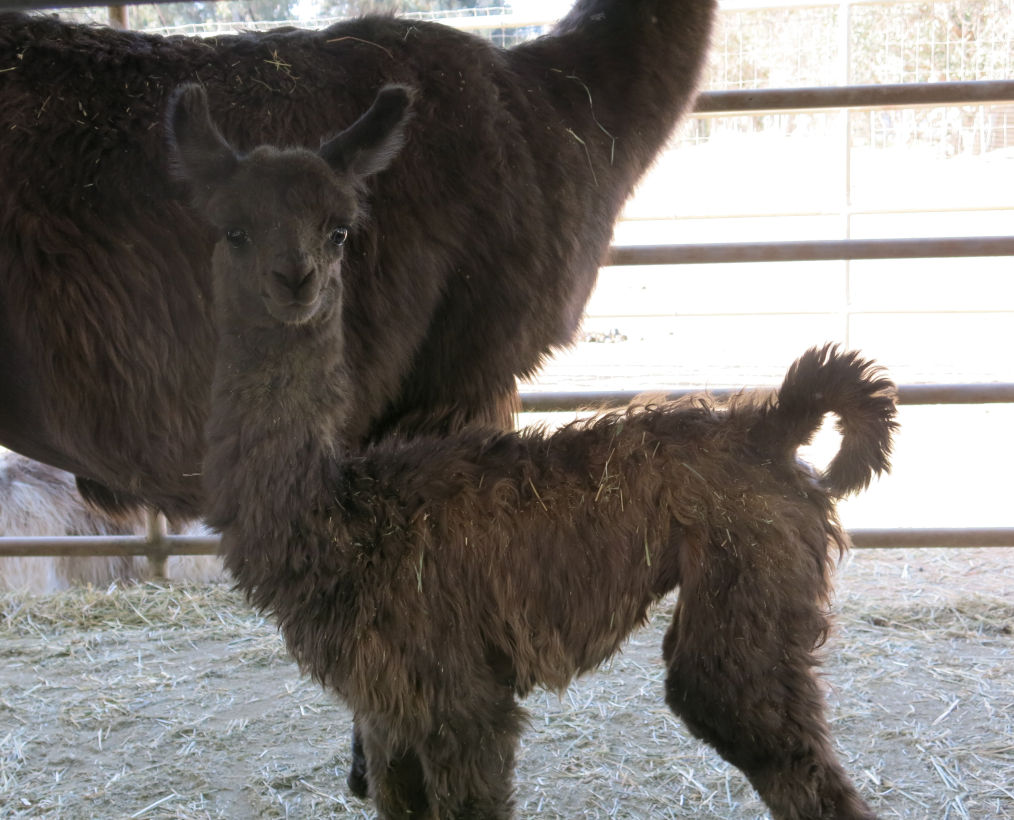 I can say without a doubt, that this is, hands down, the sweetest most loving and most personable llama we have ever met in our 30 years of having llamas. When they made him, they threw away the mold! He was imported from Bolivia when he was young and we bought him shortly after that. He propelled our breeding program forward and his stunning offspring always commanded very respectable prices. His daughter, Geneva is our reigning queen. And beautiful...he was just gorgeous to look at with his silky, colorful fleece, heavy bone, and beautiful head with big dark liquid eyes. Lovely ears sat atop that pretty head too and he passed them to every one of his offspring. Echo was always friendly, getting up from his favorite kushed position to greet visitors and share an enthusiastic "lick" or two. He was always willing to play tag with our girls and even the most novice handler could lead him with ease. I never saw a piece of pumkin pie and whipped crean he didn't like. He drank out of soda cans and bottles.
It was a very sad day when he earned his wings and left us.

Here's to you Echo! I hope the pumpkin pie is good in Heaven!

*LW Kissam x LW Sunday's Joy (Willie K)
*El Chavo (Vivid spiral fibered appaloosa) x *Wilson's Coco
1991 Full Bolivian Herdsire
Magnificence personified! What a beast this guy was!! Noble and regal, he knew he was a sight to behold! This pic is how he walked around, always posing and fabulous. Tremendous producer!

2015 Female Cria
Born 11-24-14
MRS Greymon x HFF Honey Bug
Stunning female by Greymon and out of Honey Bug (see above). Will probably keep her, as she's the last of that line, plus she' stunning to look at and very sweet! She is also a nice representation of the culmination of our many years breeding llamas.

Our herdsire page wouldn't be complete without mentioning the late great Macho de las Montanas aka Monte! If you don't know him, you probably haven't been in llamas very long. This male consistency produced top sellers at the Celebrity Sale. He produced for us many fabulous offspring. All of them wore his trademark "tiara". He was a consistent producer and upgraded every female we ever saw him breed. He looks like a total fluff ball here, but believe me, he produced many silkies and suri types. Here's to you Monte Boy! Hope you're up in Llama Heaven enjoying some of your favorite girls!!

'91 Bolivian import
Unknown x *Bolivian Jazzi Girl.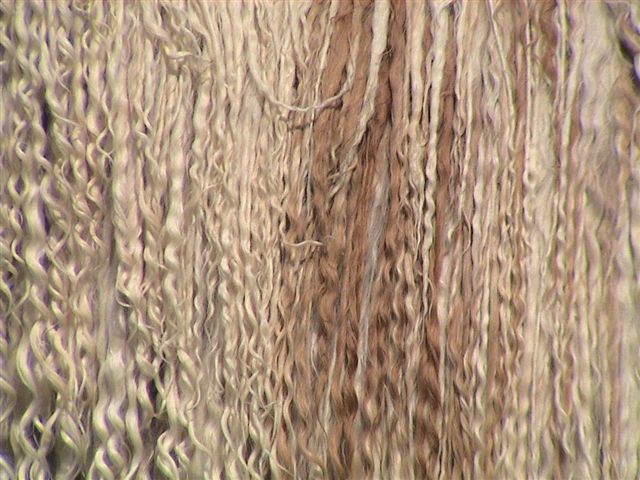 Gorgeous Bolivian herdsrie. We purchased him at the Celebrity Sale a few years back, but sadly when he arrived here, he had a full blown mega esophagus, so we euthanized him when we could no longer keep him comfortable and it became unbearable for him.
Like father, like daughter!! Gorgeous suri appaloosa Bolivian female by HCLA Bolivian Khan and out of our reigning queen, Geneva.
2014 Greymon x Limerick male cria FOR SALE! SOLD!!

Born 11- 14-2014 Grey appaloosa intact male.
Very cute and curious little male. By our grey Bolivian herdsire gremon and out of Limerick, our suri type Sunday's Star daughter. He has BLUE EYES too!
Babies! The little grey pintaloosa male (on the left) with blue eyes is available! He was born on 11-17-14. He has been placed! SCROLL ALL THE WAY DOWN TO SEE OUR MALE FOR SALE!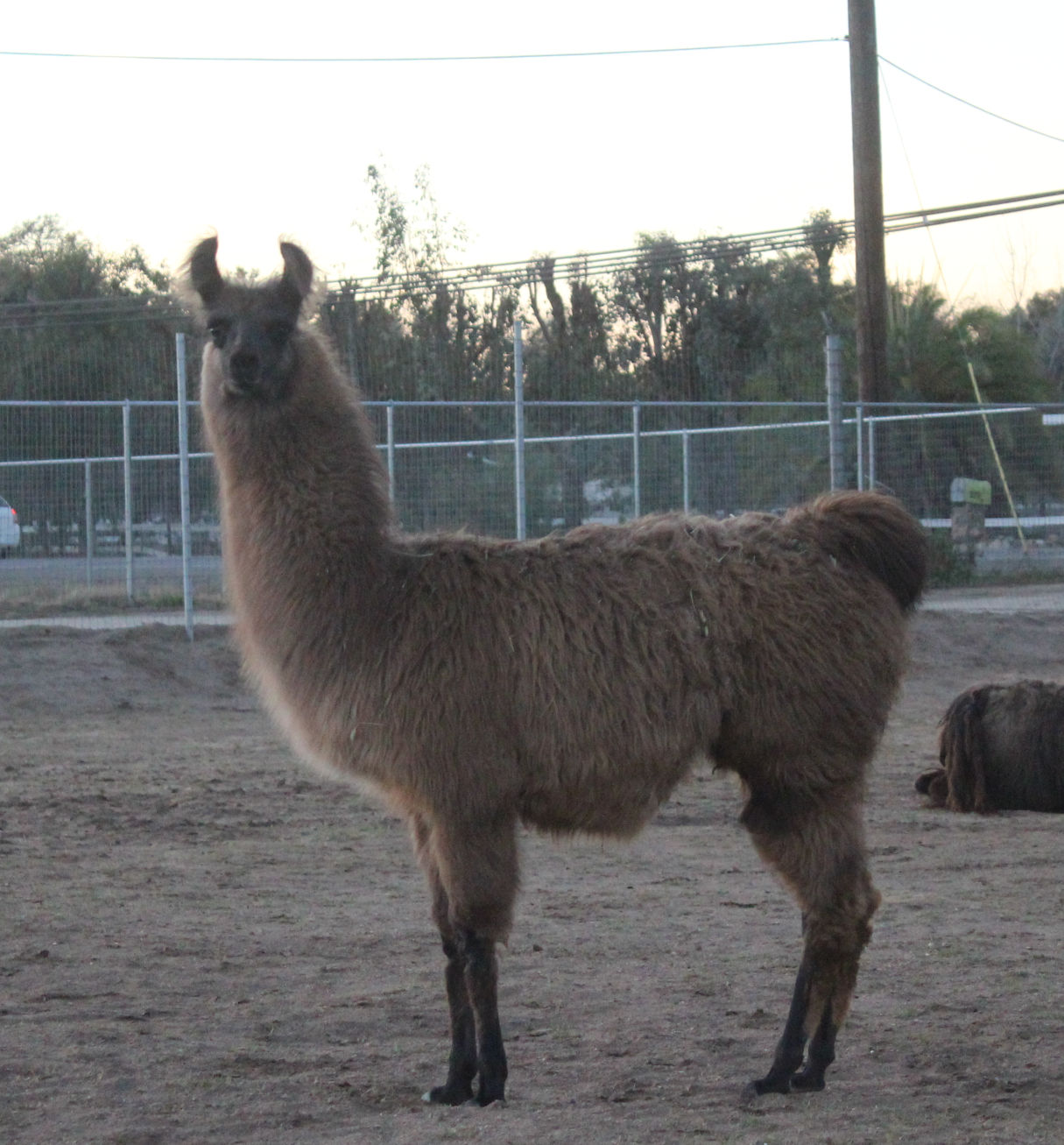 Click on the Photo Below to Return to the Home Page!
This page ws last modified on 5-13-21