Foaled 4/21/2006

This is a really cute Champagne mare! Very sweet and loving, always under my feet trying to get attention. She is TRIPLE registered with the AMHA, AMHR and ICHR. I think she is B size now. She is broke to drive. She has also produced some very nice foals! MORE PICS SOON!

HHH Champagne Apple of my Eye
Absolutely darling little bay pinto mare with a gorgeous head and blue eyes! She has a very nice topline and is correct and refined. Gorgeous head! Sired by a multi Natl. Champion. She stands 31.5". A little shy, she is 13 years old and has been used as a broodmare. She is double registered with the AMHA and AMHR.

If we are owned, it is by her! What a little Primadonna! She is a correct little overo with blue eyes!
AMHR registered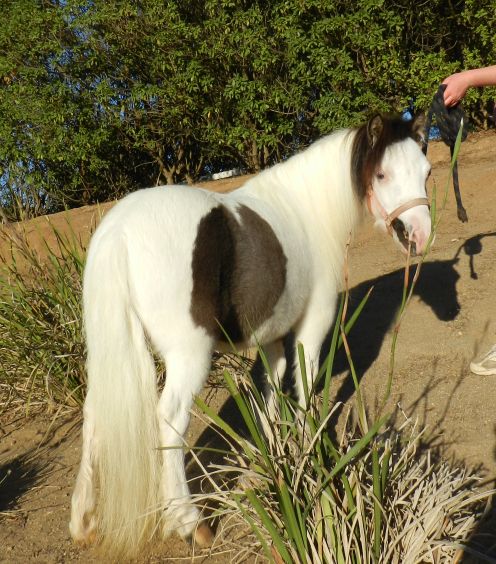 This page last modified 1-22-2020
Copywrite © 2001-2020 by Harper's Fiesta Farms. All rights reserved. Please contact us at bolivianllamas@yahoo.com for any questions or comments about this website. No part of this website may be used, copied or reproduced without written consent of Harper's Fiesta Farms.
To Return to the Home page, Click on the photo below!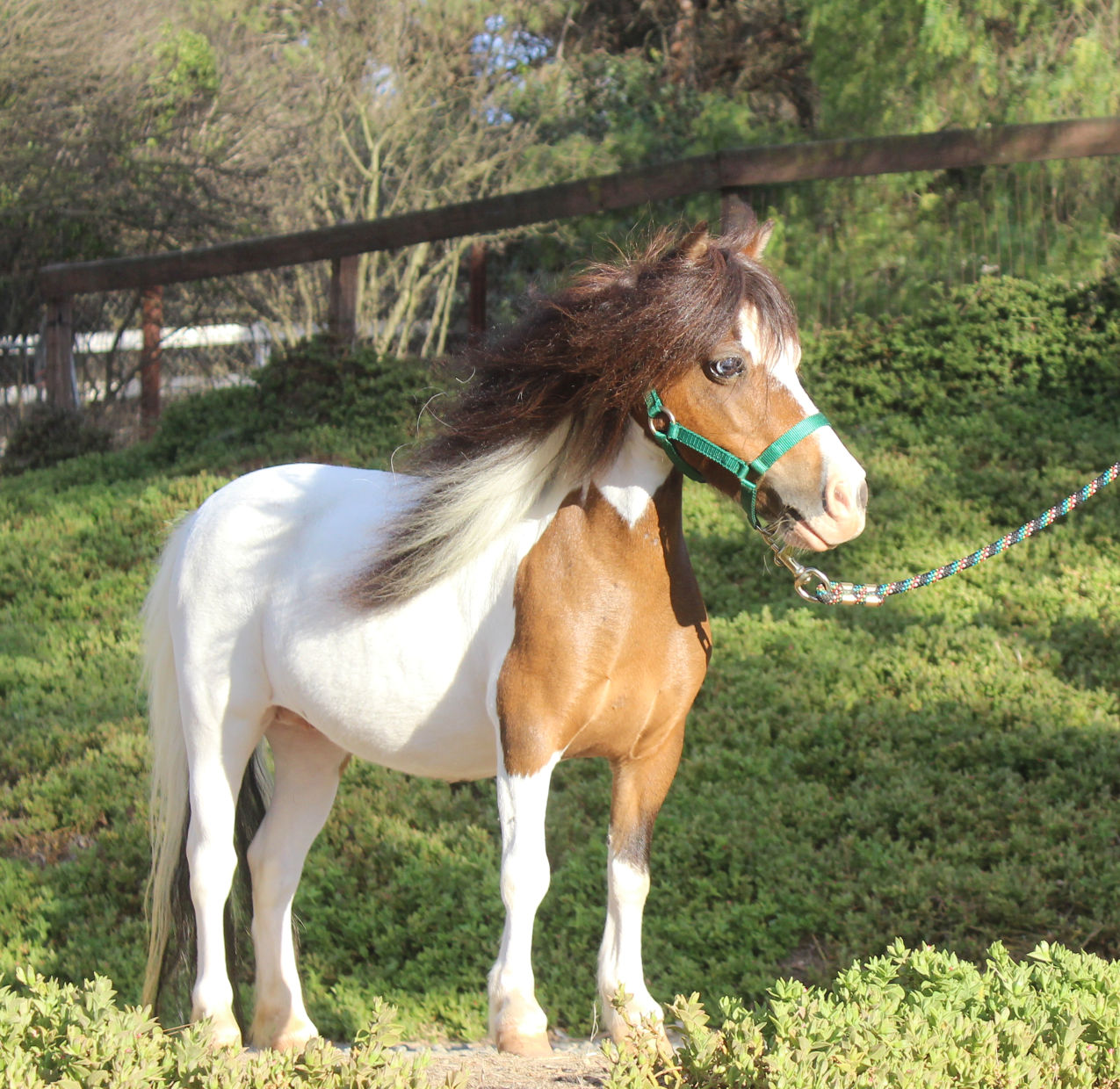 We *may* consider parting with these two because of current time constraints and the fact that we got them with breeding them in mind, which we haven't done and don't forsee doing in the near future. We will be very picky with where they go and prefer them to go to an experienced pet home.