Foaled on 7-18-19 Black Homozygous Tobiano Filly with 2 blue eyes (one dark and one light) like her sire and dam PSSM Negative
This exquisite filly is a product of our most successful cross. It doesn't get any better. We have 4 full siblings here. Superior horses and superior bloodlines, that are very consistent, pretty much, cement her future in success. In other words, we have no doubt that this little girl will fulfill her promise to become everything we strive for in our breeding program. And...yes she's growing hair just like all the others and has a very good start on it! I might add, she's very correct, has very good bone, depth of body and a beautiful head.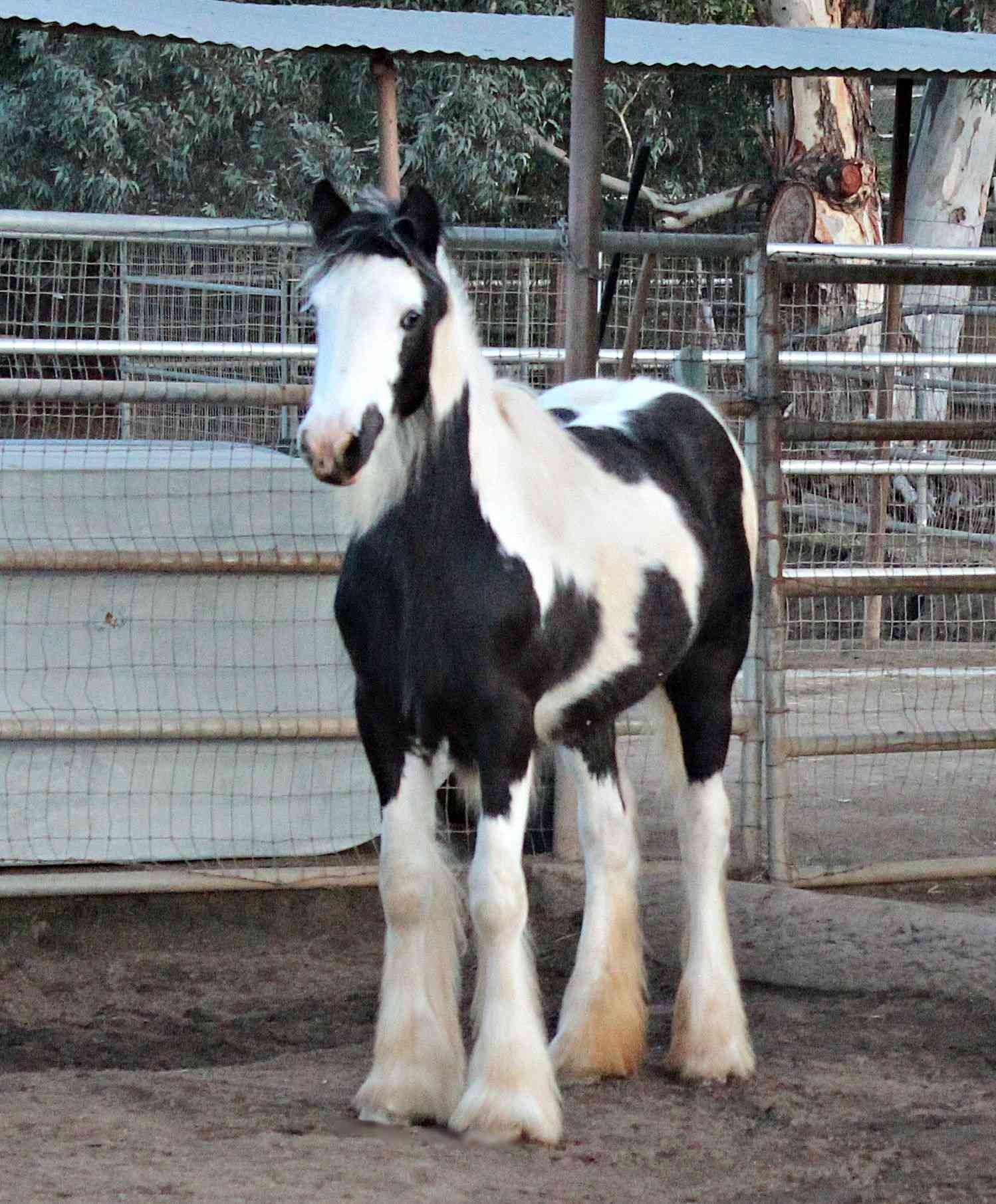 Copywrite 2001 - 2021 by Harper's Fiesta Farms. All rights reserved. If you have any questions or comments regarding this website, pleasae contact us via email at bolivianllamas@yahoo.com
This page last modified on 7-26-2021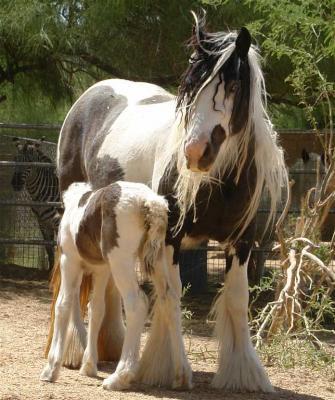 To return to the "Gypsy Horse's page, click on the photo below!
GVHS Registration in progress and she will have Full Studbook status
Below are a few pics from Jan 3rd 2021. She is not cleaned up but as you can see, she is a top quality filly that will demand attention where ever she goes, or just hanging around the barn!
If you'd like a glimpse into her future, she is a full sibling to Multi Champion All Star (on our SOLD PAGE), Highway Blues, Starling and Reign. All can be viewed on this website!
Lizzy (on the left) and five year old Brooklyn on the right enjoying a ride on Lydia.
We plan to clean her up and do a proper photo shoot sometime soon, but even in pasture mode, she's still beautiful and her quality shines through!ul.
Scroll down to see a few updated photos, sorry she's not cleaned up.