2019 Black Homozygous Tobiano Filly
Named after the veterinarian (Dr. Liz Nelson) that saved her dam's life, Miss Lizzy is a product of our most successful cross. You just can't beat an offspring from these two. This filly was almost orphaned a couple of weeks after she was born. Her dam, our favorite and sweetest mare ever, Emmy, almost died. After spending almost 3 weeks in intensvie care at San Luis Rey Hospital, Emmy was finally able to come home. After it was all said and done, the veterinarians still don't know exactly what happened,but one thing we do know, is that we are so grateful to have her and her dam home with us! Lizzy had to be weaned at 3 weeks old and it was heartbreaking having to bring her home from the hospital without her dam. She survived, although a bit spoiled, but we'll take it! This littls girl is absolutely exquisite and look forward to watching her grow!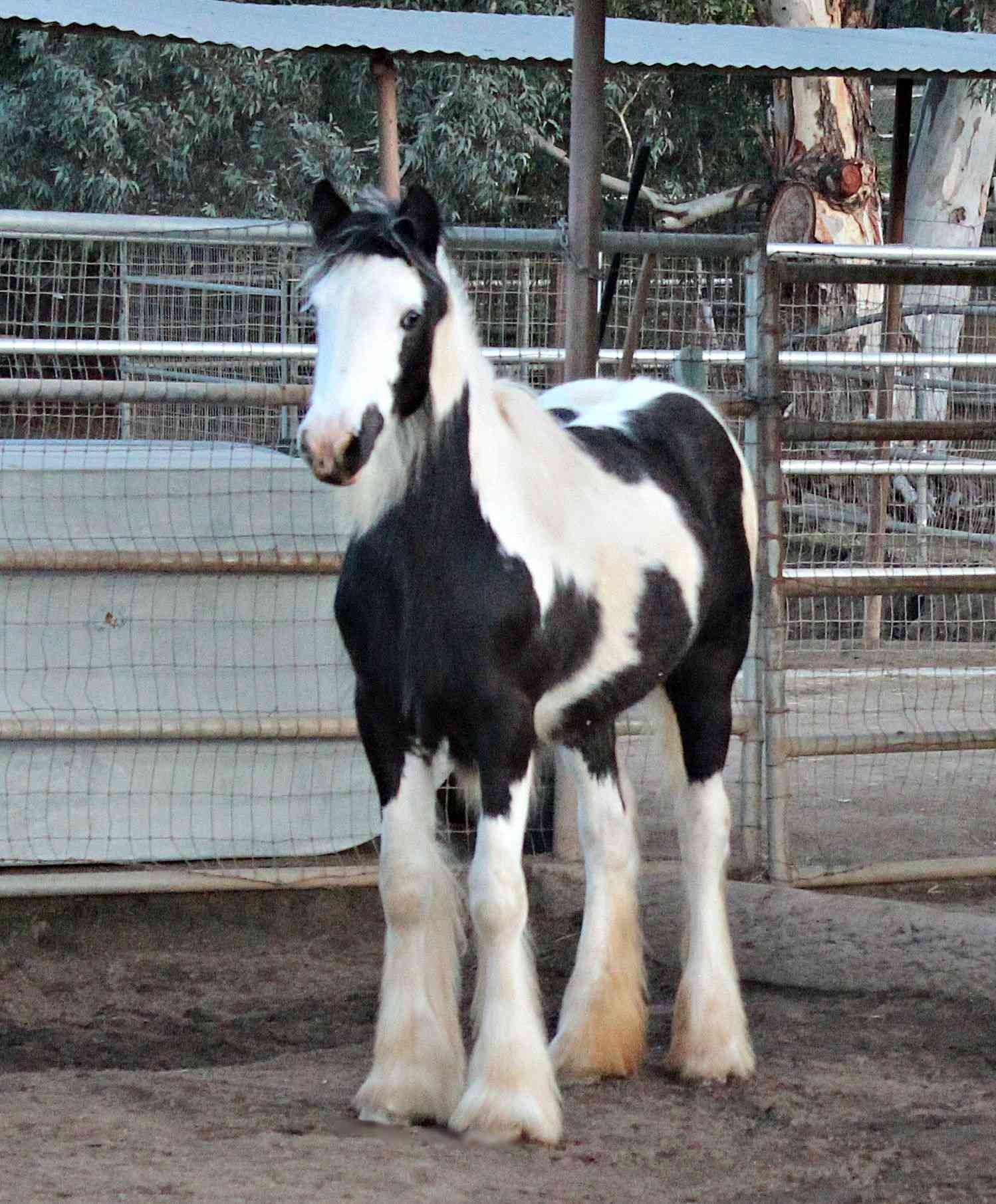 Copywrite 2001 - 2020 by Harper's Fiesta Farms. All rights reserved. If you have any questions or comments regarding this website, pleasae contact us via email at bolivianllamas@yahoo.com
This page last modified on 8-12-2020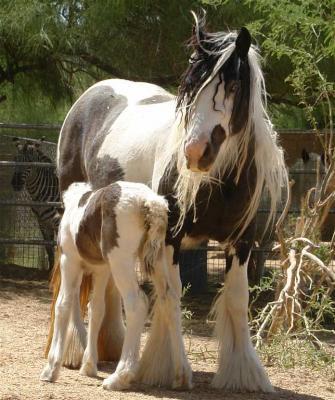 To return to the "Gypsy Horse's page, click on the photo below!