Vine's Sampson x Bobbi (Imported by BFSGH)
Bay Sabino Mare Foaled April 3, 2006
Imported in-utero from Vine's Gypsy Horses UK
Agouti - Aa Black - Ee Tobiano - to/to Sabino - nn pssm1 Negative


I still pinch myself sometimes when I look out and see the beautiful Siofra out in MY field!! Siofra (pronouned Shee-fra) is Gaelic for "Little Sprite" and that's exactly what she is! Oh how I love this mare, and have always wanted her. It took me a while to get her and her journey was long, but alas... she is here! This stunning little girl is a "tanky" 13.3 hands, and have you ever seen so much feather on a mare! She is Gypsy Horse perfection. I don't think I'd change a thing on this picture perfect mare!
We are excited to announce that Siofra has been vet checked in foal to Indigo's Royal Twilight for a 4-22-2022 foal!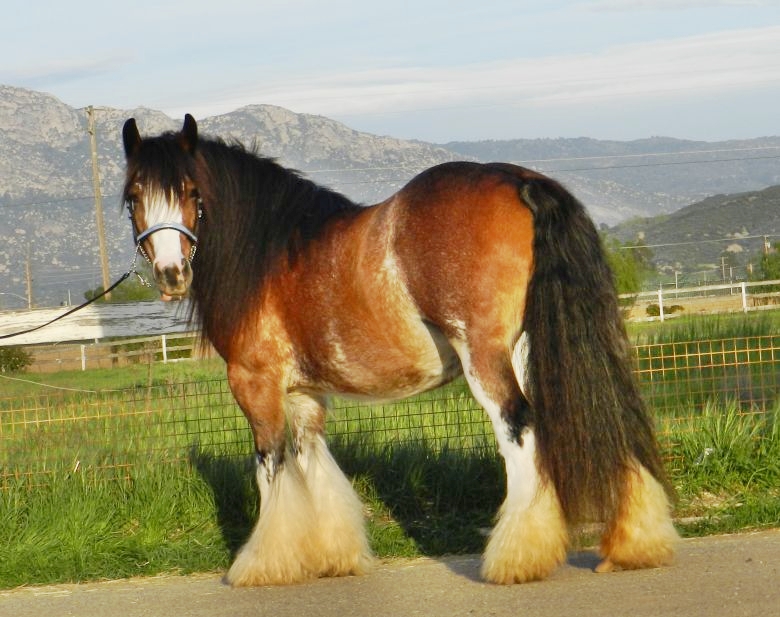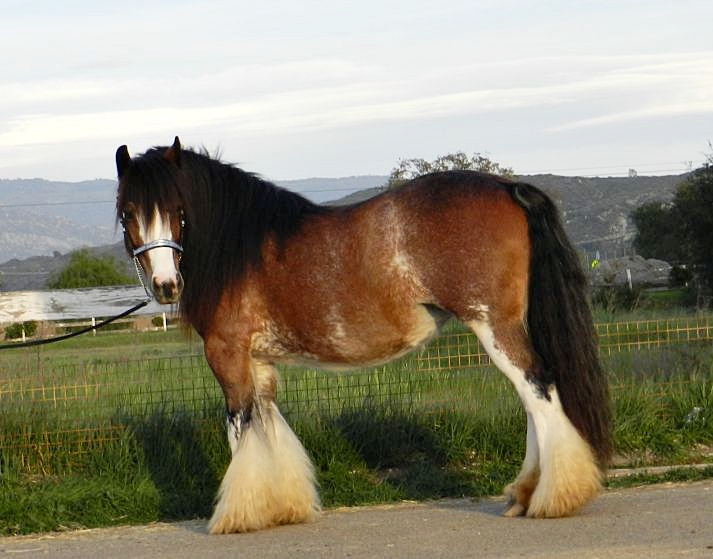 Copywrite © 2001-2022 by Harper's Fiesta Farms. All rights reserved. Please contact us at bolivianllamas@yahoo.com for any questions or comments about this website. No part of this website may be used, copied or reproduced without written consent of Harper's Fiesta Farms.
This page was last modified on 3-13-2022
CLICK on the Photo Below to RETURN to the Gypsy Horses Page!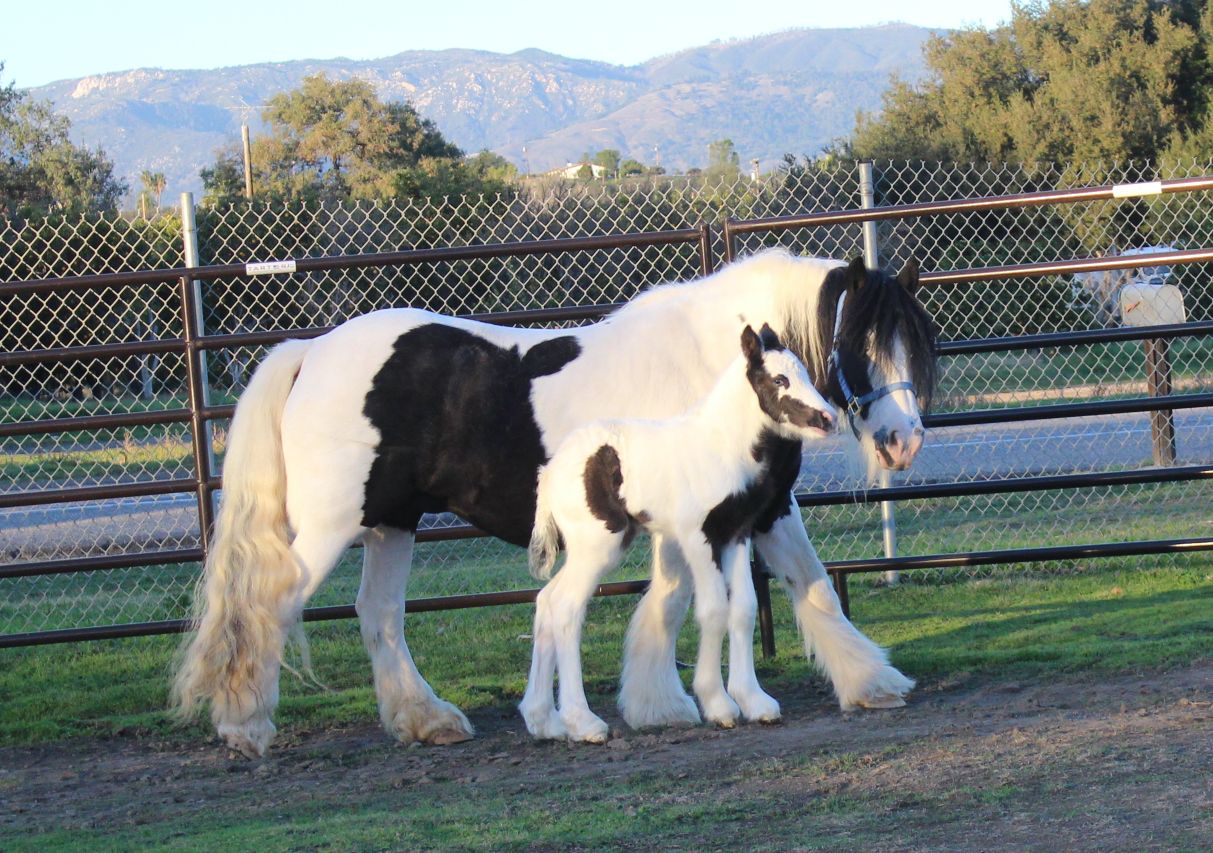 To see Siofra's offspring click below!