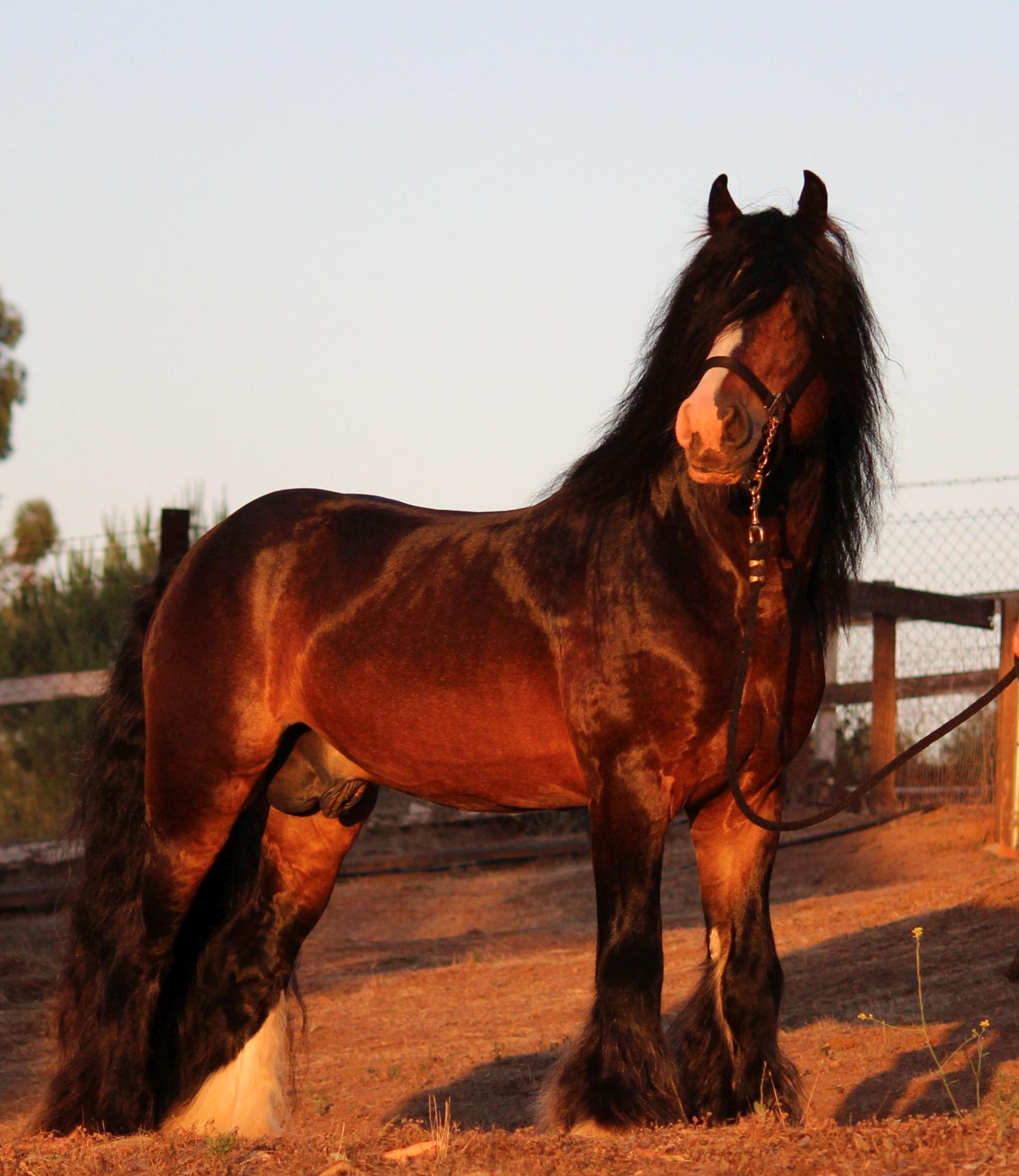 Indigo's Royal Knight x Cadbury
2010 Bay (with roaning) Stallion 15 Hands E/e A/a PSSM negative
GHA and GVHS Registered GHRA Pending, everything is turned in and he is fully qualified
I've fallen head over heels in love with this guy! And as much as I love his personality, he checks all the other boxes too. He's very heavy, very hairy and correct, and I think he's got the market cornered in the shoulder department (seriously has the best shoulder I've seen in this breed). He's upheaded and carries himself like the King he is. He has a beautiful head with dark expressive eyes and the Ears! I love his tiny ears! He's athletic and loves to play in the pasture. He loves to jump! He also has an engaging personality and never takes himself too seriously!
l
Imm
IIn a limited breeding career, "T" has proven to be a producer of high quality, Award Winning, offspring in a rainbow of colors and mostly fillies!!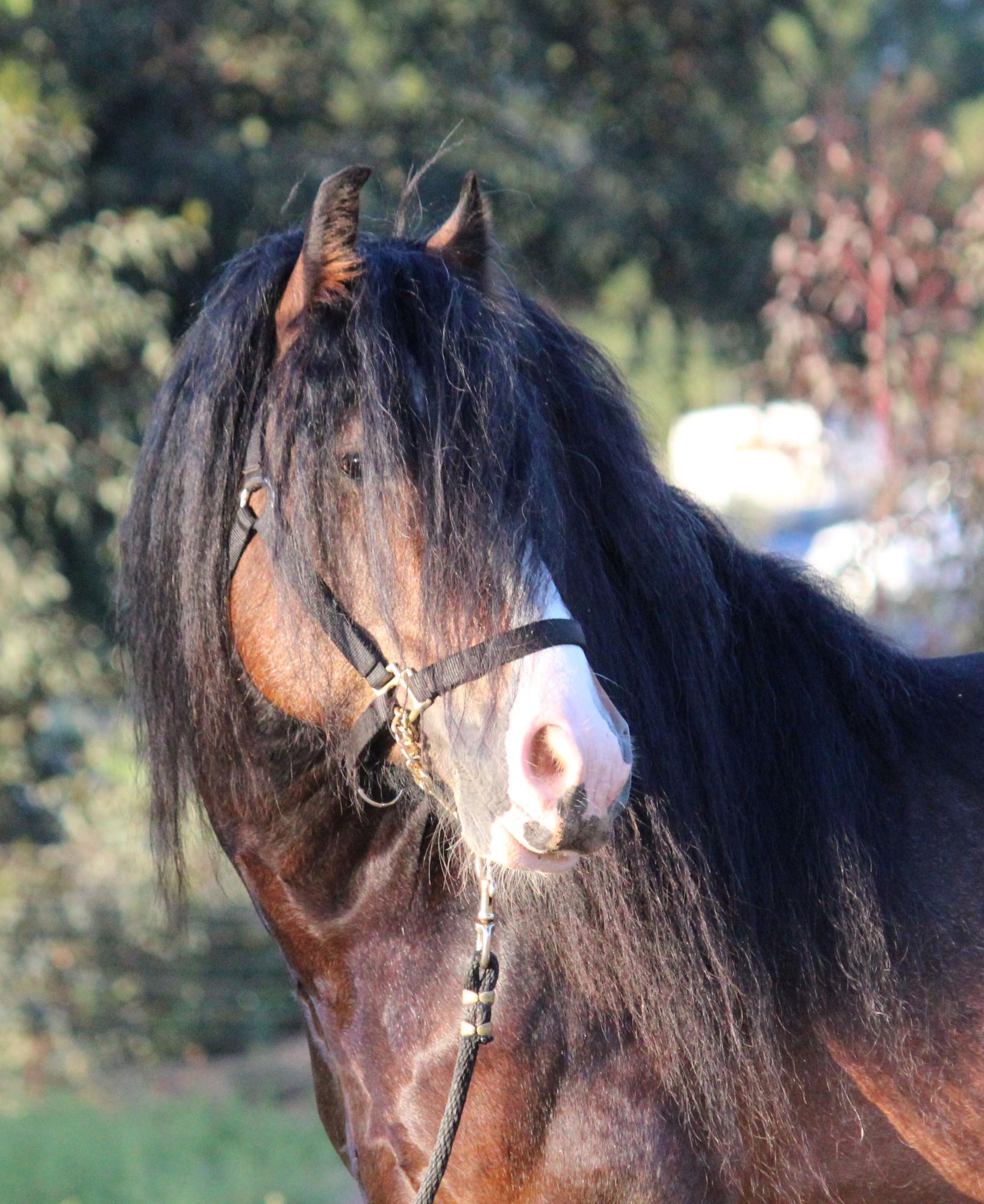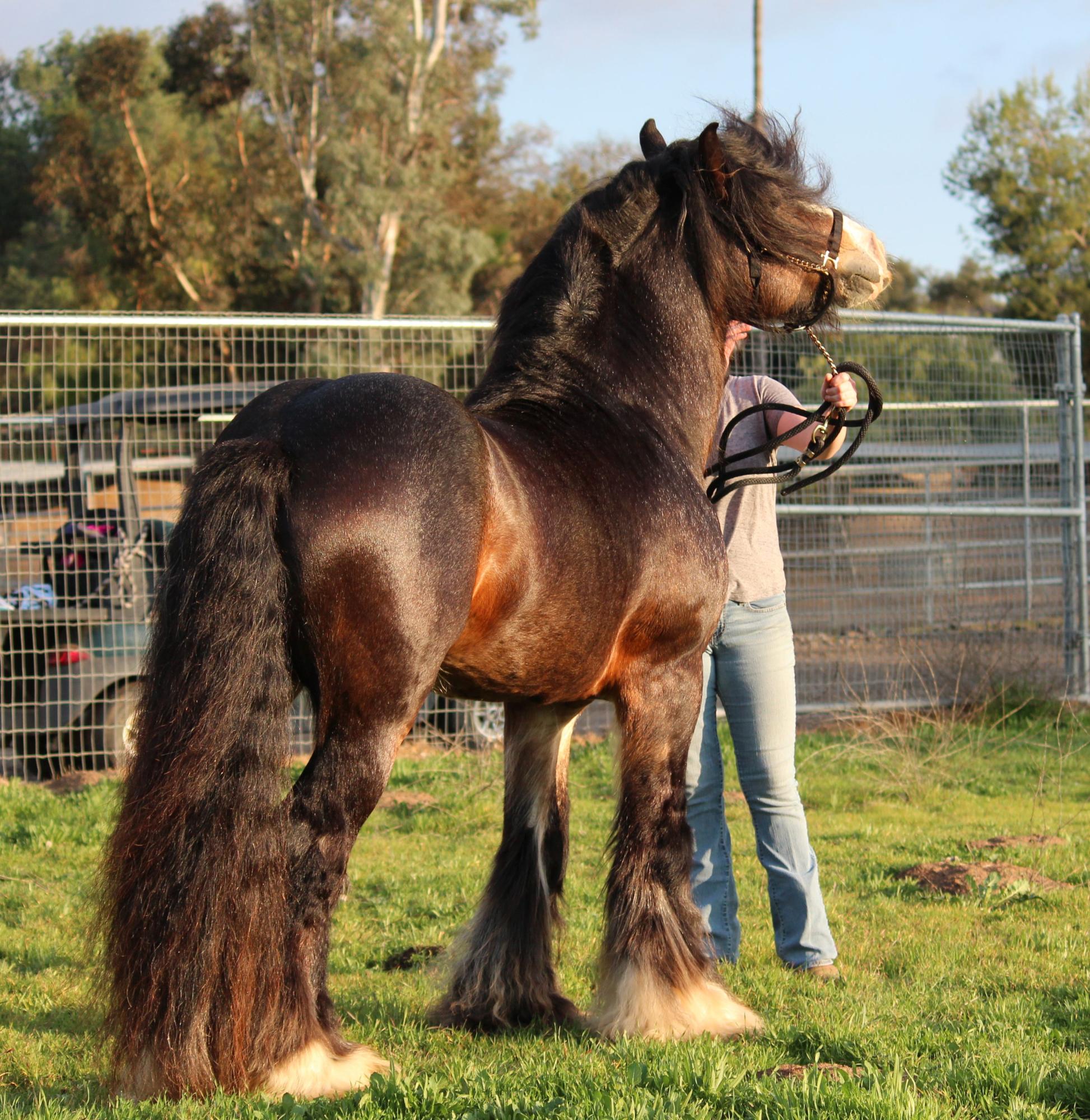 Be watching for "T's" "Offspring Page"!
This page last modified om 2-22-2021
To Return to the Gypsy Horse page, click on the Photo Below!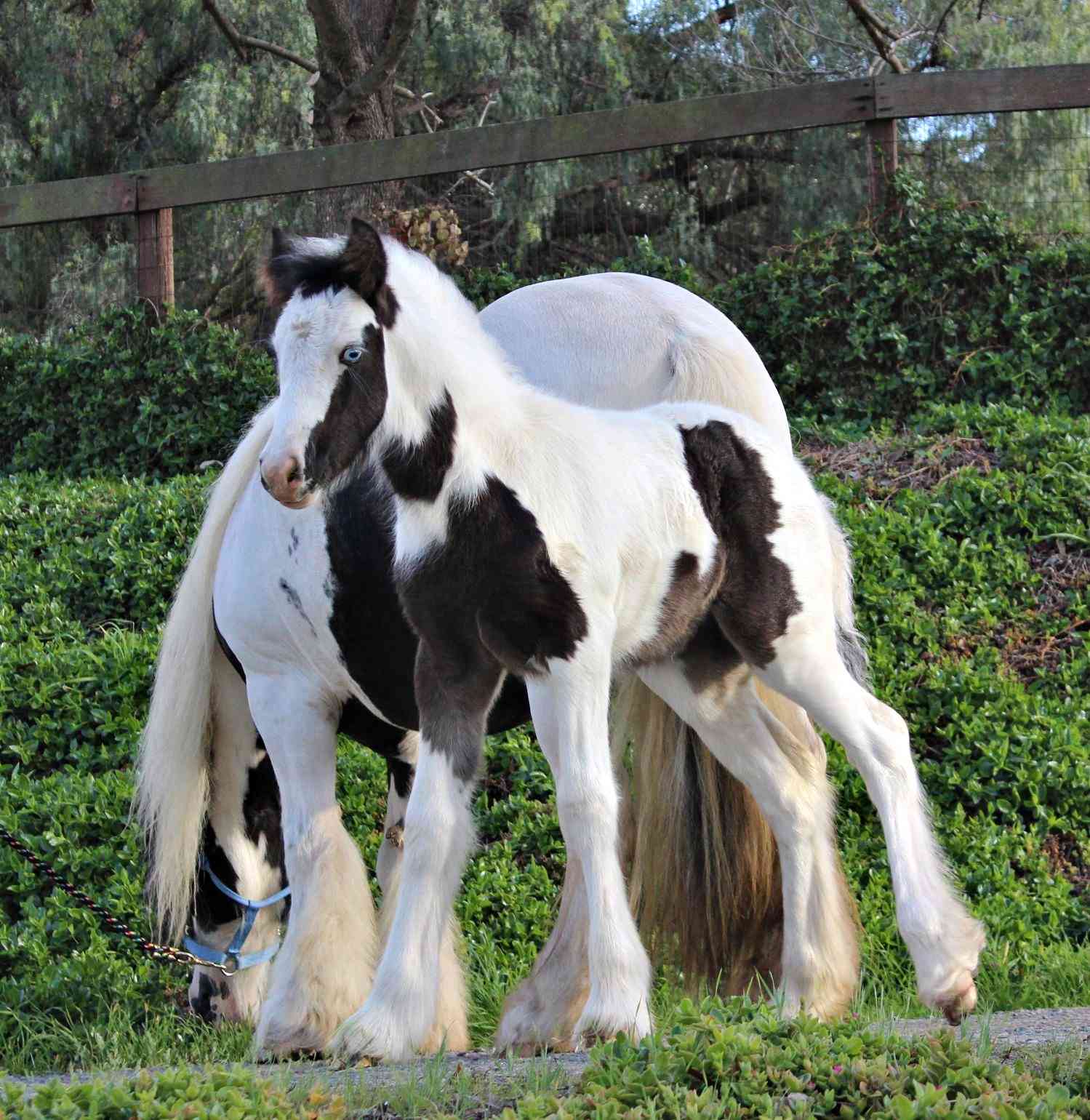 He is pretty lean here! He had been running and enjoying the big field for a few weeks!
Copywrite 2001 -2021 by Harper's Fiesta Farms. All rights reserved. If you have questions or comments about this website, please contact us via email at bolivianllamas@yahoo.com. Thank-you!
Ungroomed and dirty, literally just brought in from the field. We still think he's pretty perfect! Lots more mane on the other side. In fact it's past his shoulder now!
That shoulder though!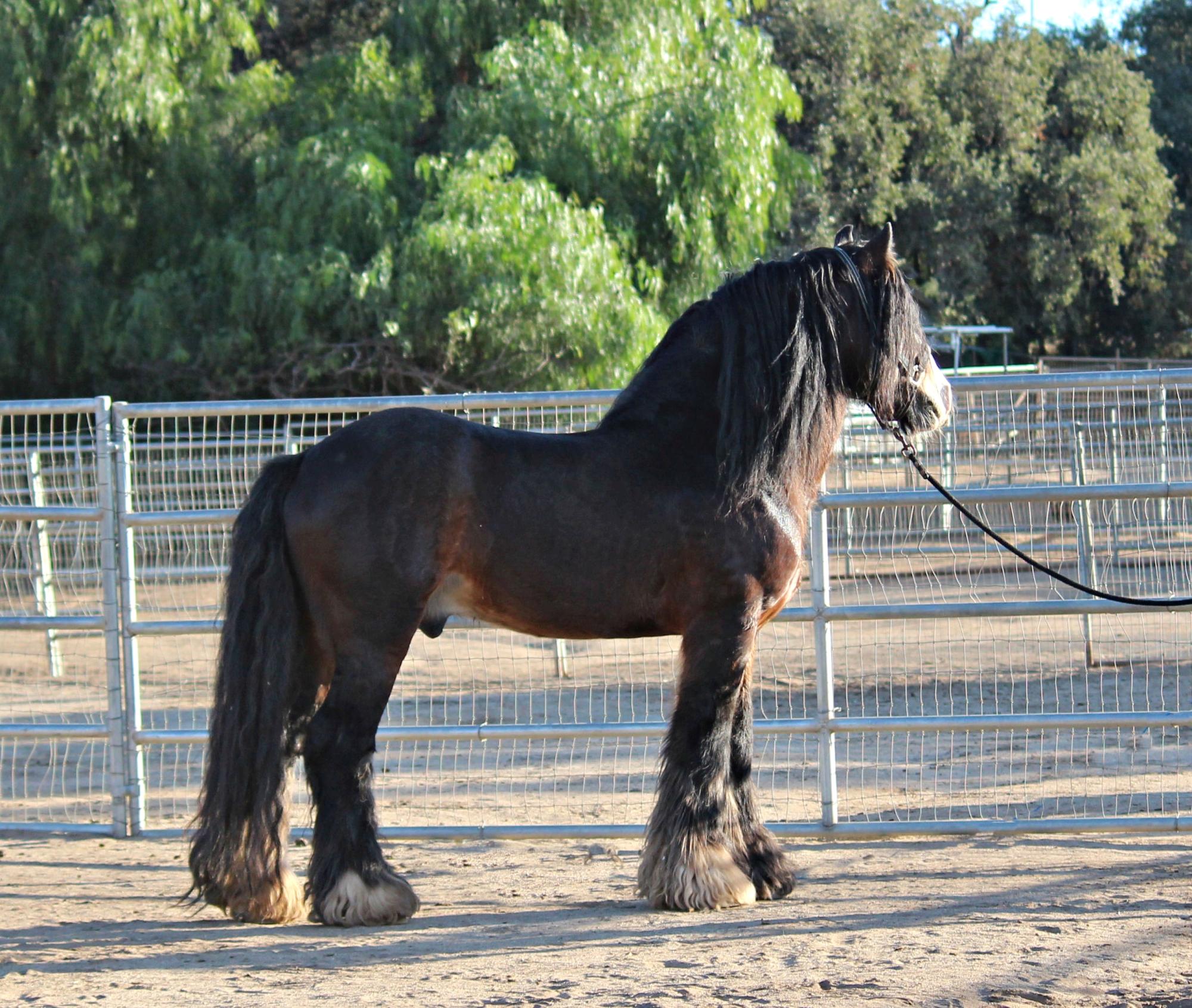 Literally just pulled out of the pasture, ungroomed, sweaty, and dirty, he's still a magnificent beast!
That shoulder though!
A closer look of T's hip to show his roaning a little better