Rio x Tazi
2010 GHRA registered Chestnut Tobiano Mare

14 hands Bred and Born in the U.S.A.!
Pippa's by the FABULOUS Rio and out of our imported mare Tazi (now sold to Canada) from SD Farms in England. As you can see she's a great HAIR mare! Not only is she hairy, she's correct, very pretty and very sweet! We are delighted to have this little gal back in our barn!

Pippa has had her first ride! She's a little on the lazy side but willing to go forward and very willing to learn. I think she likes the idea of being "draped" in human, lol! :)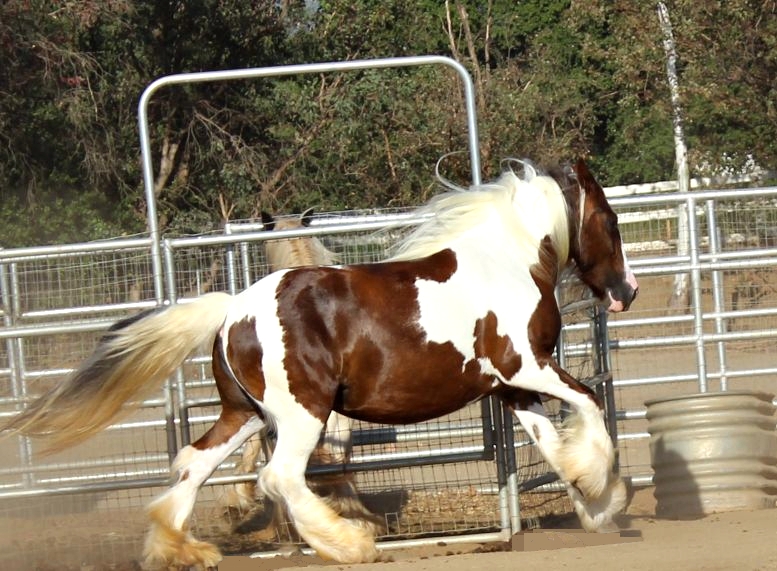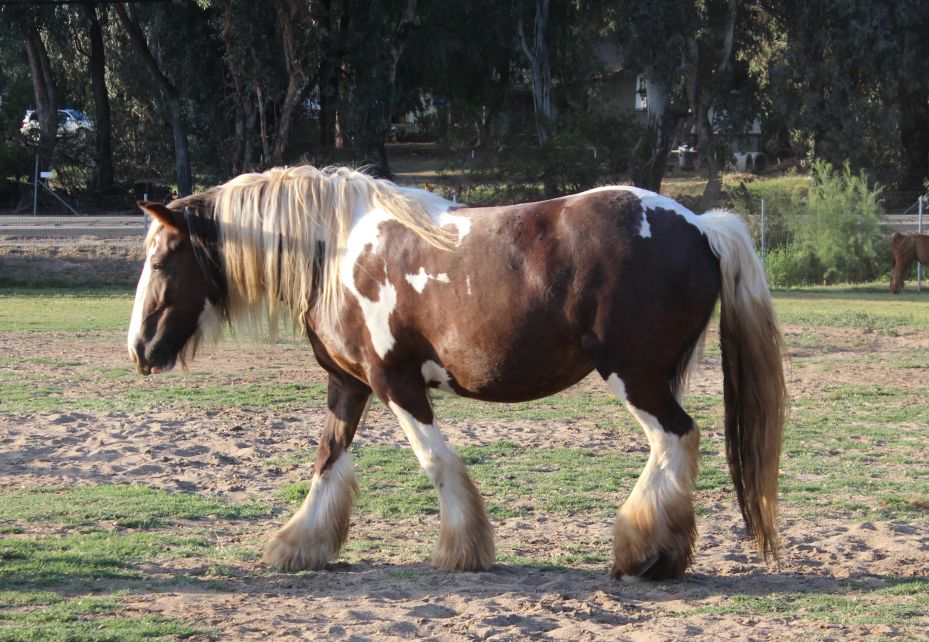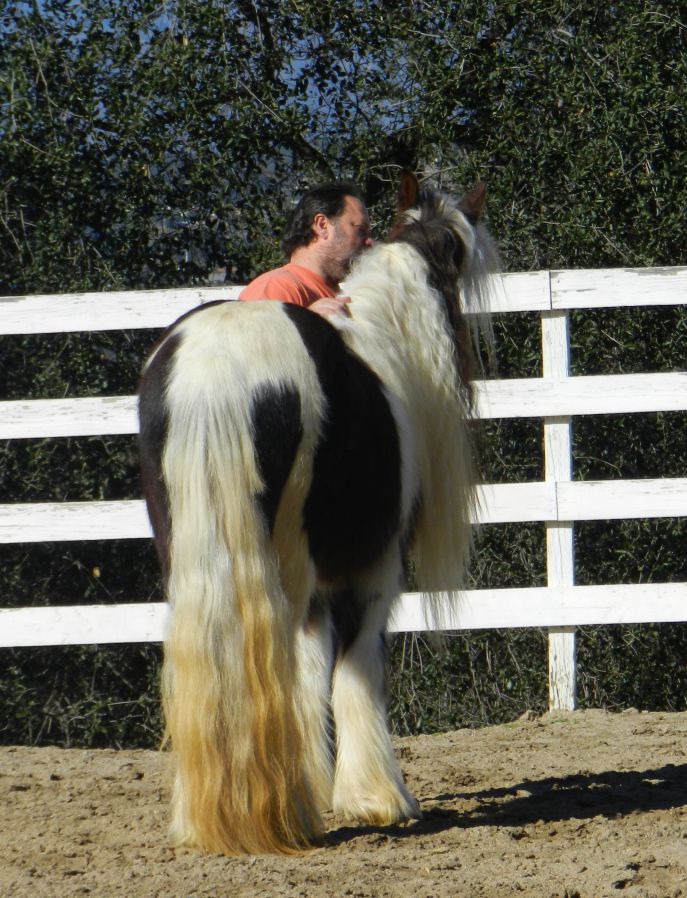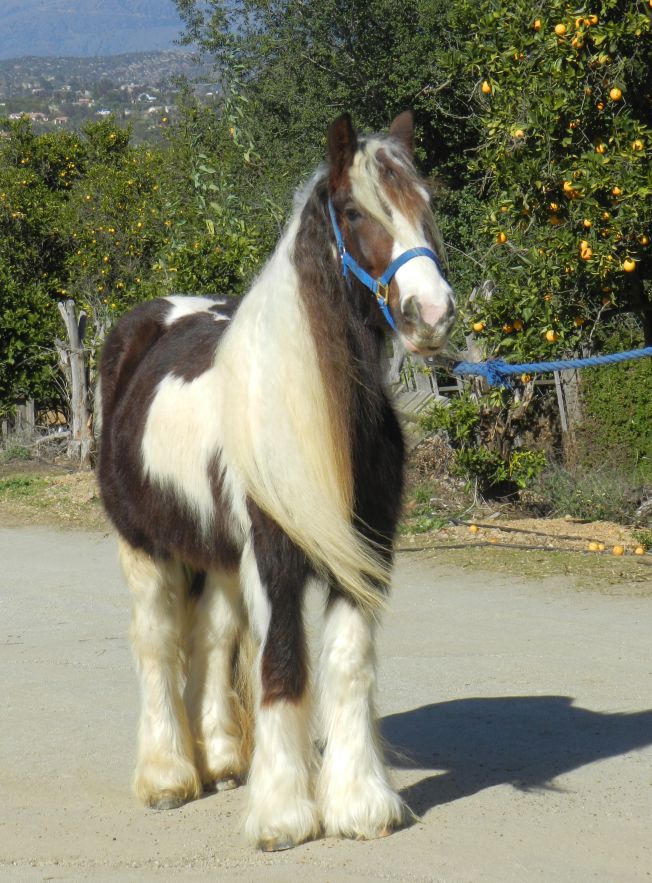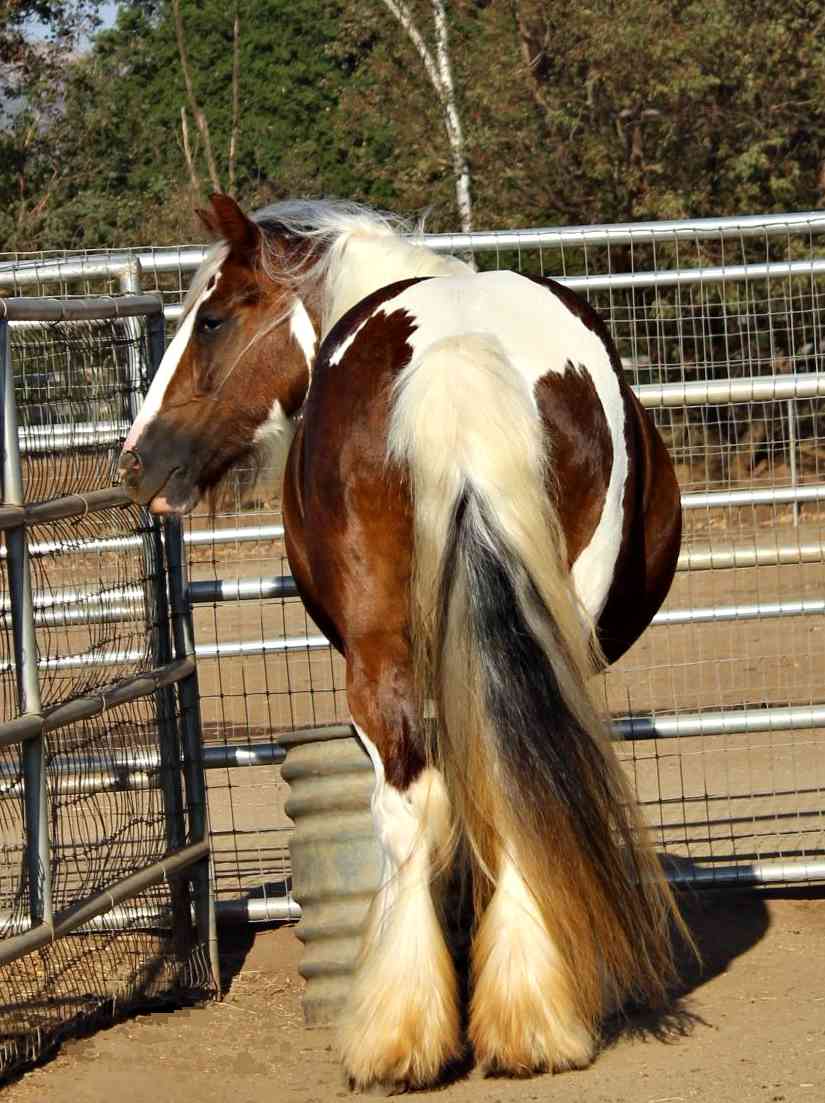 Pippa's famous sire, Rio.
Copywrite © 2001-2021 by Harper's Fiesta Farms. All rights reserved. Please contact us at bolivianllamas@yahoo.com for any question or comments about this website. No part of this website may be used,
copied or reproduced without written consent of Harper's Fiesta Farms.
This page last modified 3-25-16
If you have any questions or are interested in a particular Gypsy Horse, please email us at bolivianllamas@yahoo.com Thank-you!!
CLICK on the Photo Below to RETURN to the "Gypsy Horses" Page!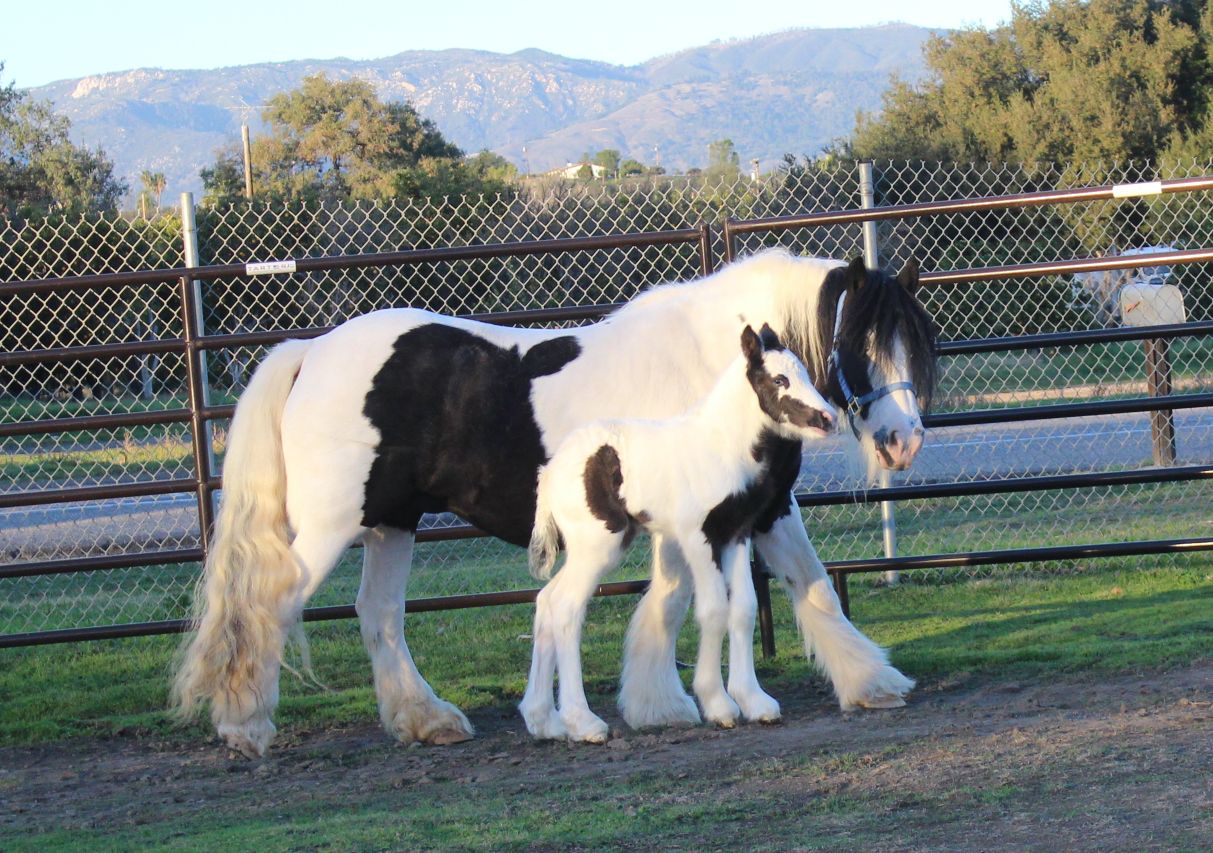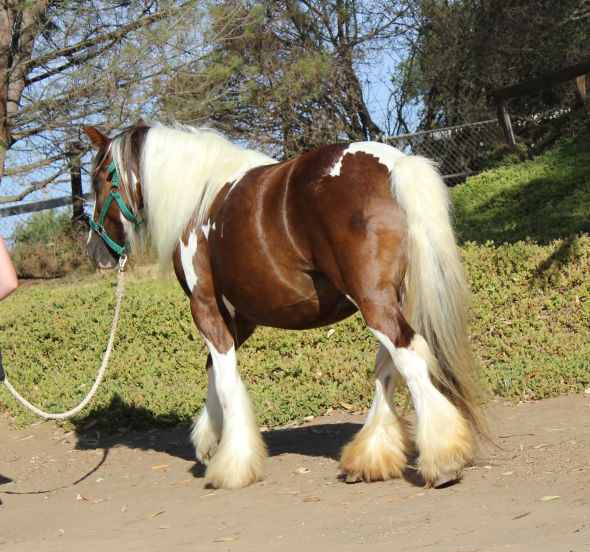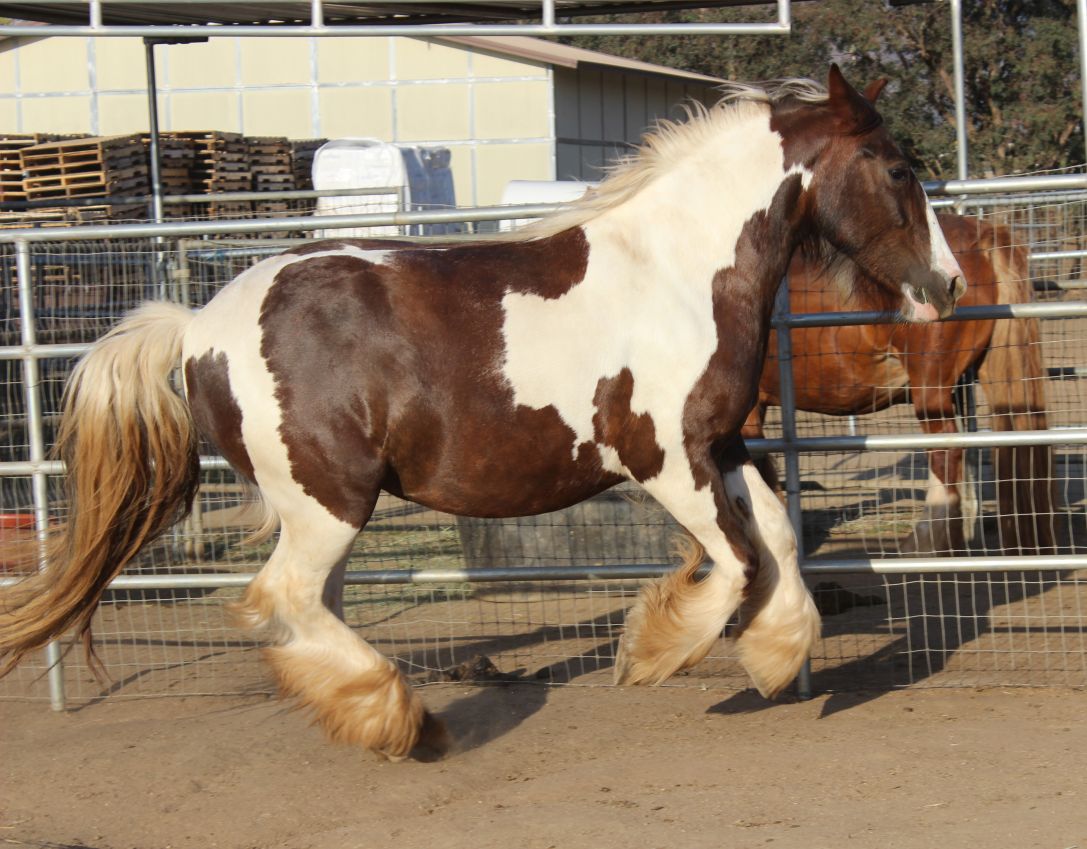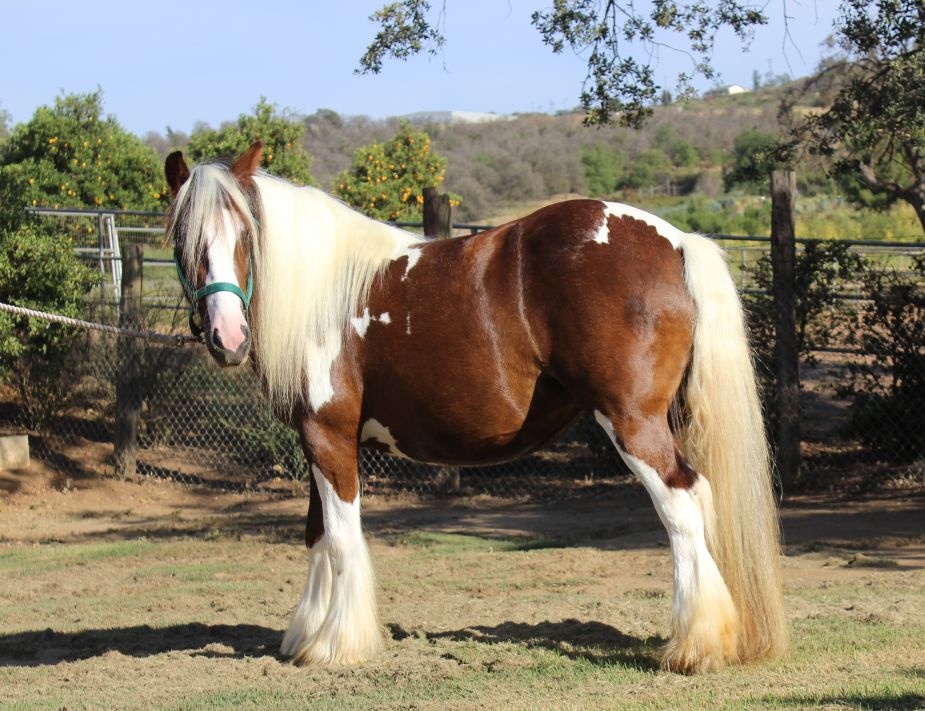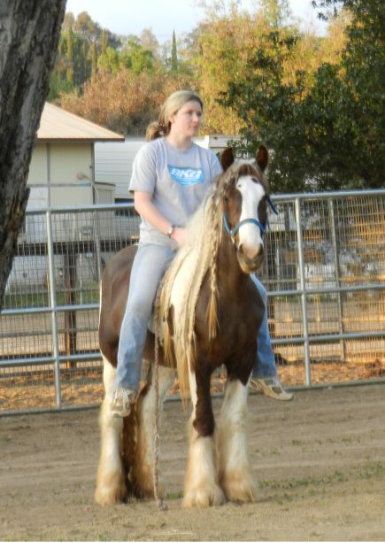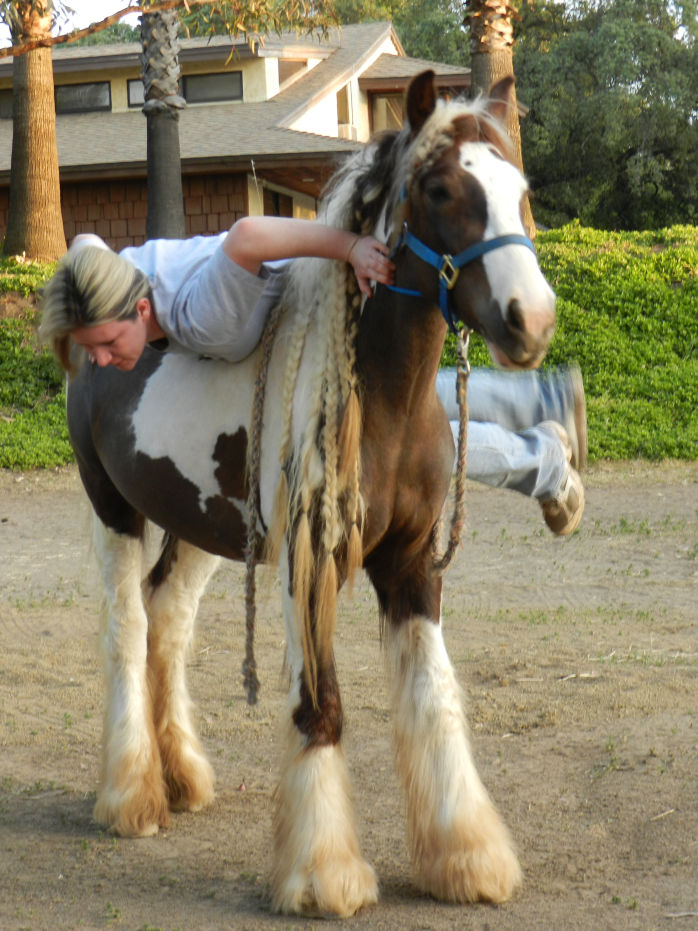 Photos below are from 2013.
This was the first time Pippa was hopped up on. Justa as we thought...no reaction:)
Then Carey rode her around for a bit, again, no reaction:)
Pippa has been bred to Highway Star for a 2016 Summer baby!!