The PO Stallion x Anne
2008 Homozygous chestnut tobiano mare
Imported in-utero 14.11/2 hands
GHRA Registered

Stunning mare bred by Sid Harker. I'm a big fan of the Harker's horses and Ambrosia is one of the reasons why. I don't think the PO Stallion needs an introduction and her dam, Anne, is a gorgeous mare imported by BFSGH. Ambrosia embodies the type of mare that families build a herd upon with her sweeter than sweet disposotion and calm, quiet ways. Nothing rattles her. This is a heavy mare too with very good bone density. A sylish mover and you can feel the ground shake when she moves! Very heavy feather too! She is definitely a farm favorite. :)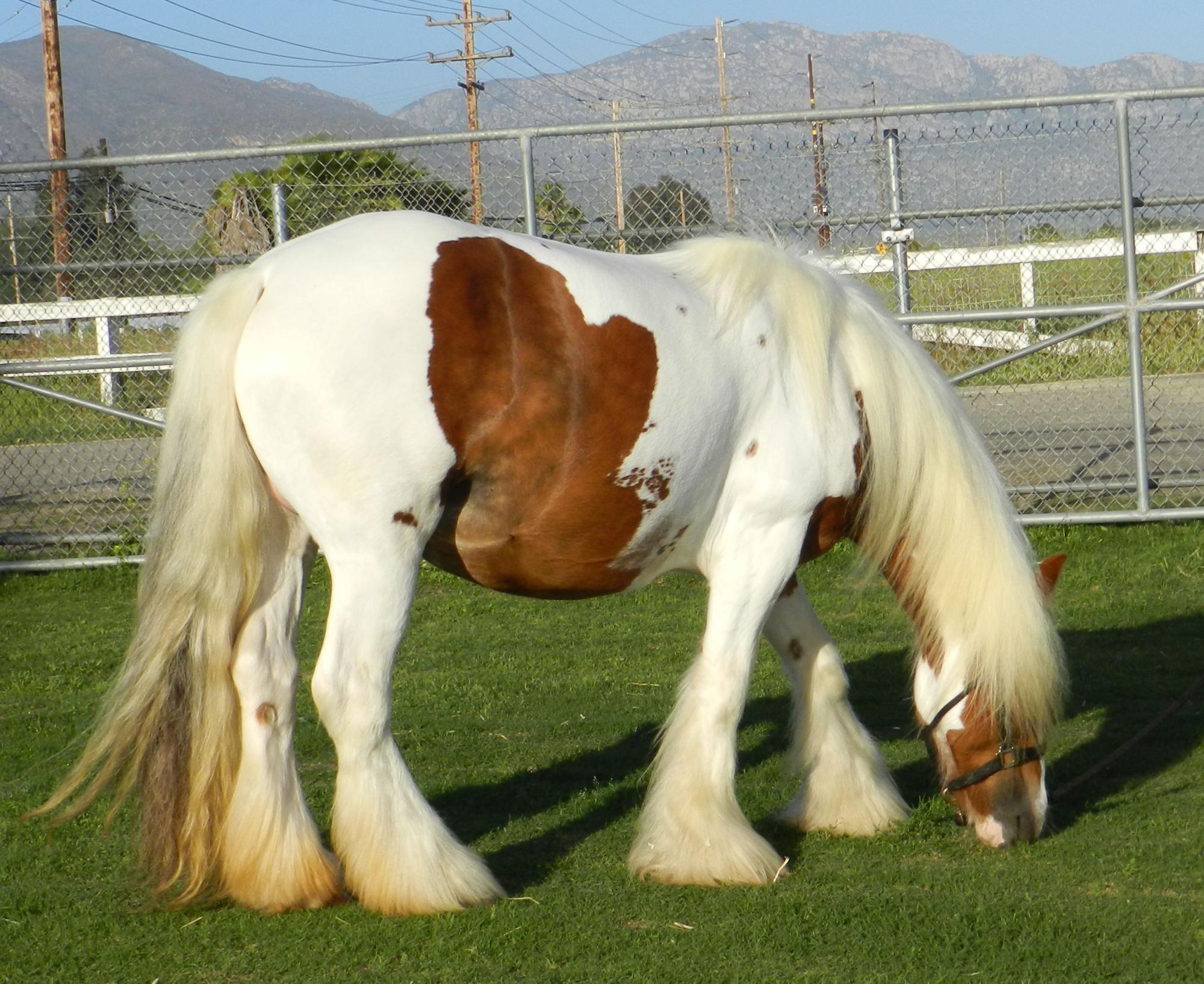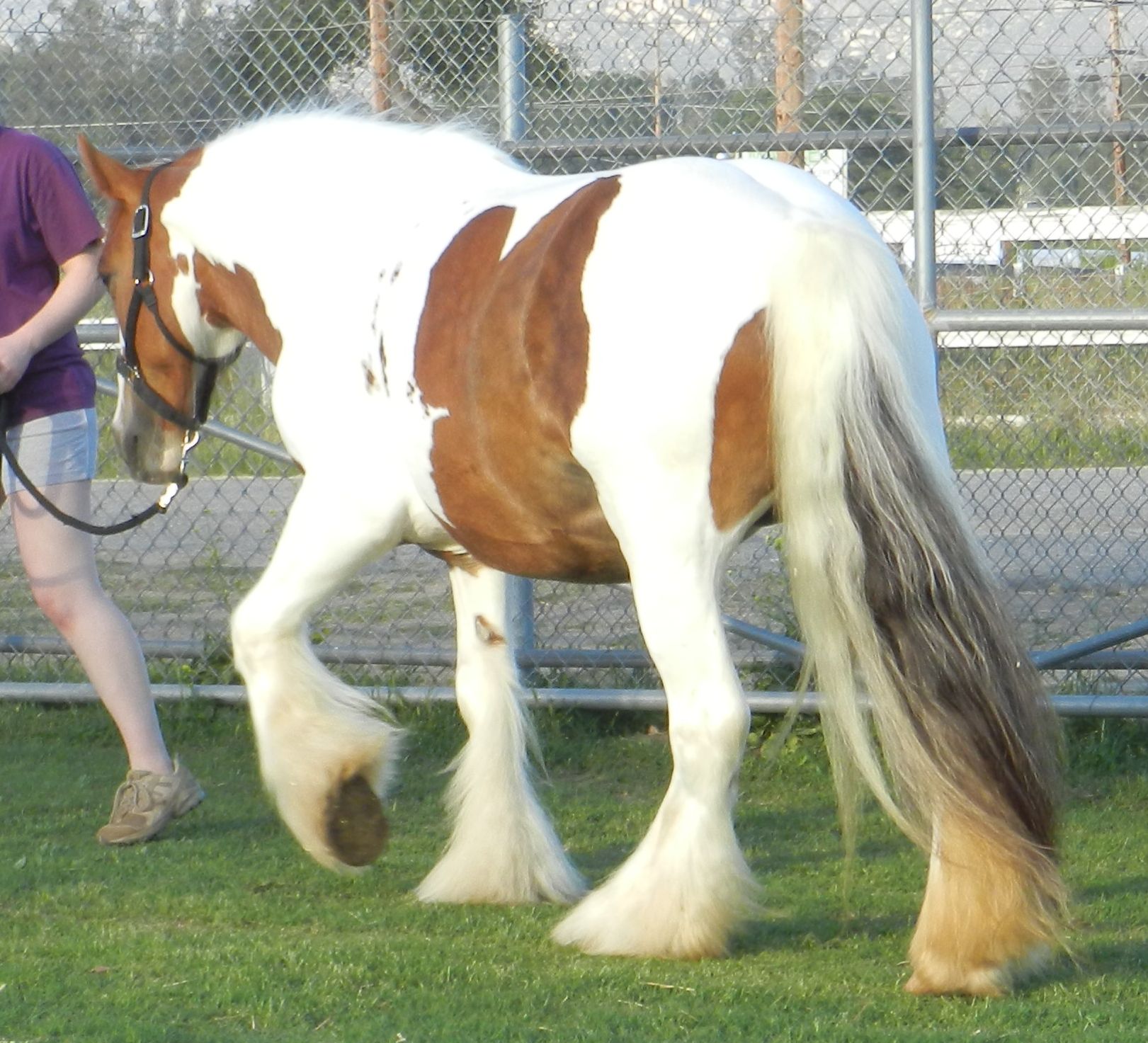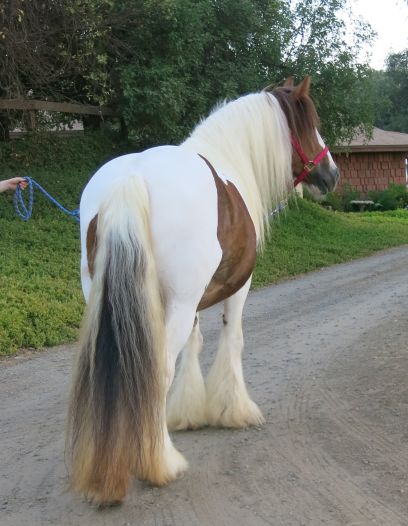 This page last modified 1-17-18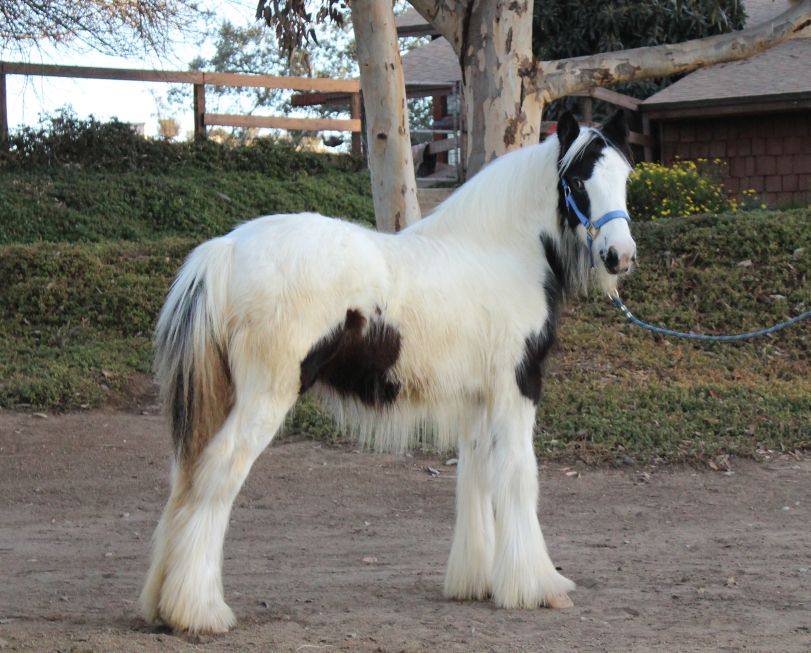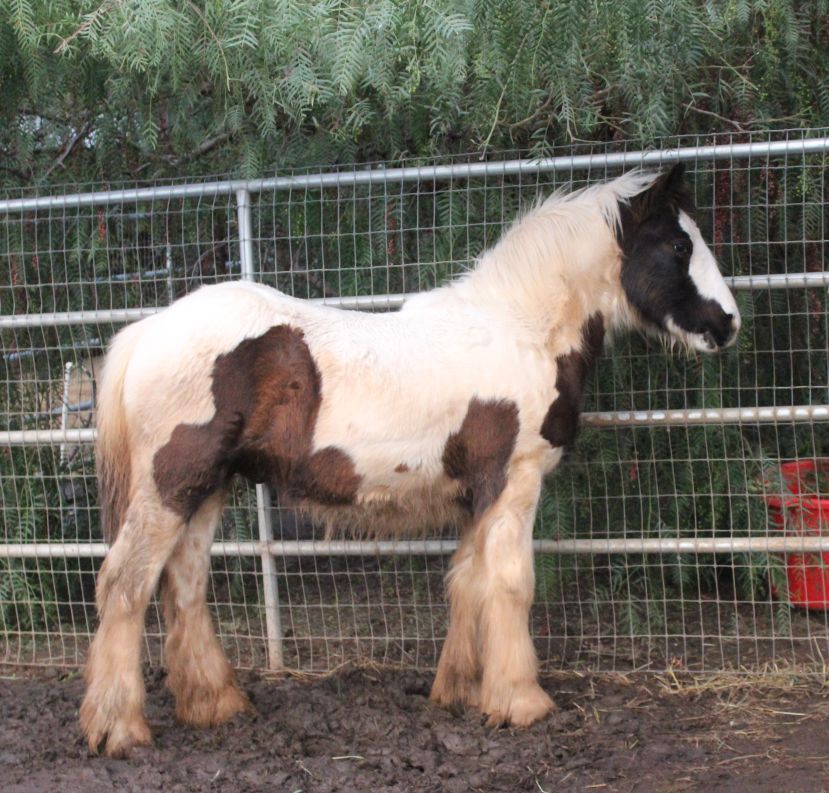 Copywrite © 2001-2018 by Harper's Fiesta Farms. All rights reserved. Please contact us at bolivianllamas@yahoo.com for any questions or comments about this website. No part of this website may be used, copied or reproduced without written consent of Harper's Fiesta Farms.
See Ambrosia's offspring below!
Summer Starlette, by Highway Star.
Highway Starlette, by Highway Star.
CLICK on the Photo Below to RETURN to the Gypsy Horses Page!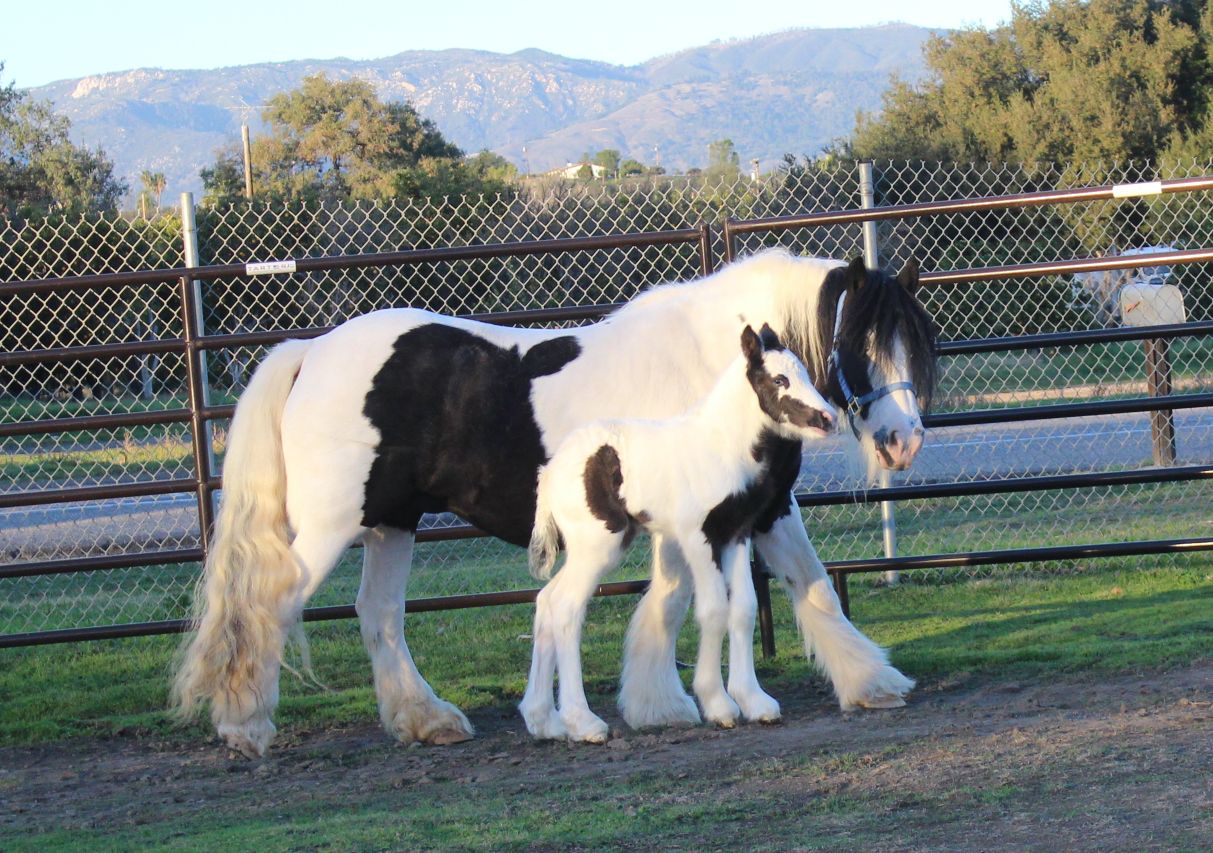 Ambrosia delivered a very heavy and huge strapping filly on 9-14-17! She is something special!!
See her photos below!! She, along with her dam have been placed in a new home!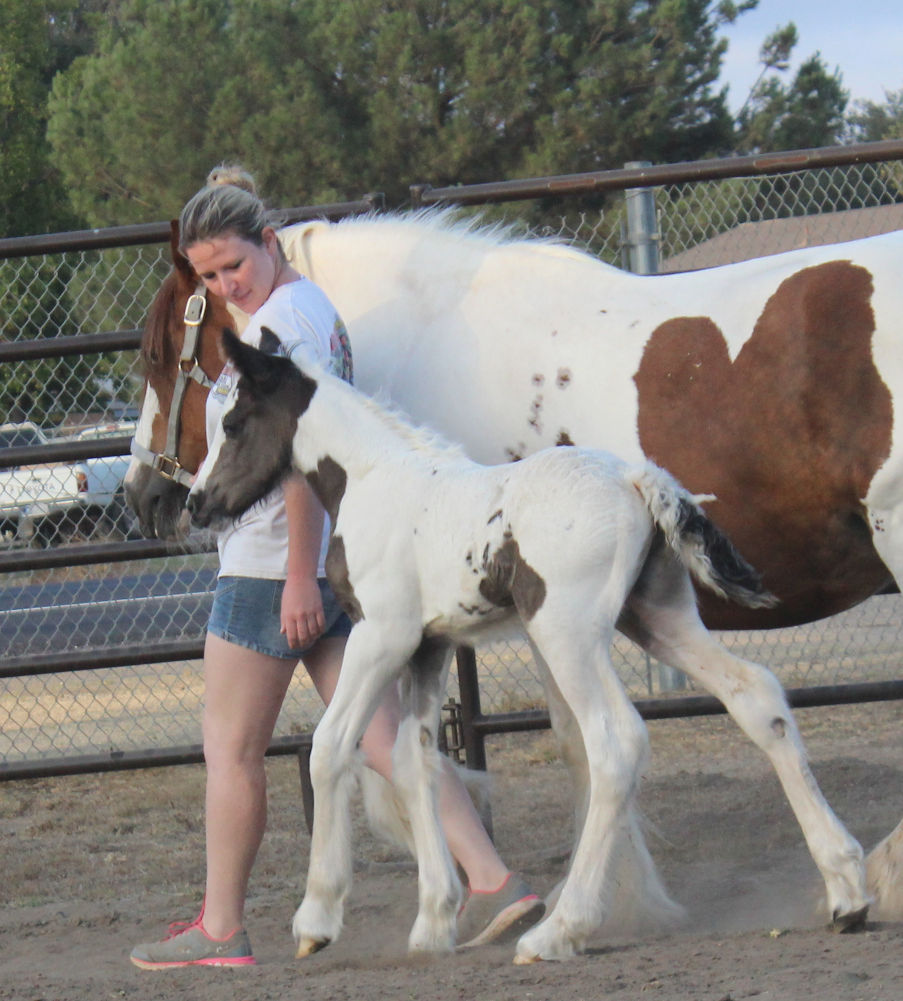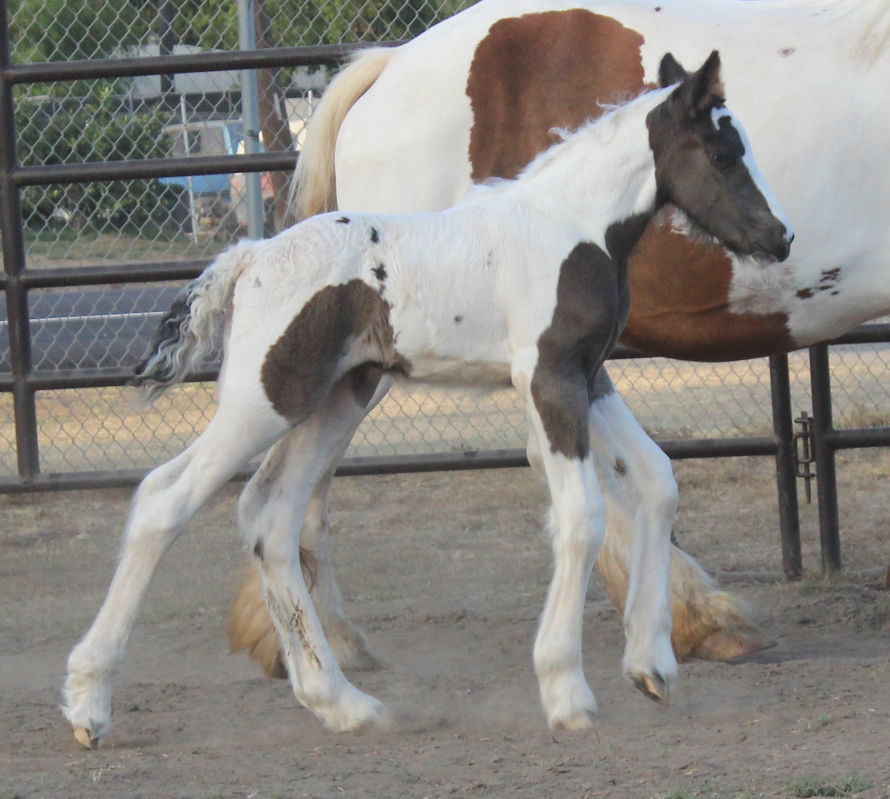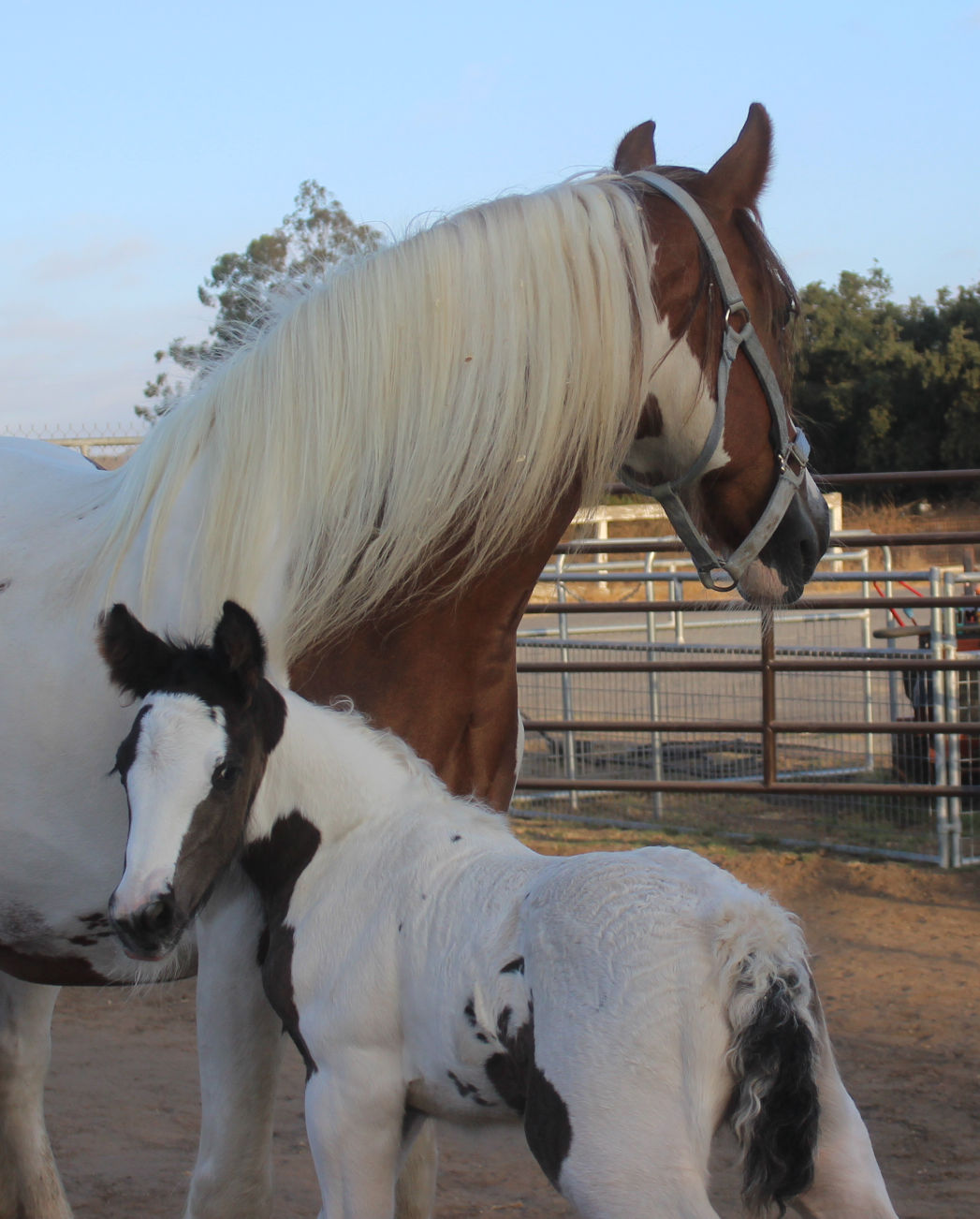 Photos above are of Ambrosia's spectacular filly! Foaled on 9-10-16 She has been sold to new home!!

Ambrosia's 2017 filly by Highway Star. She has gone to wonderful new home with her beautiful dam!