Tumbleweed x DJ Dina Mare
2007 Black and White HomozygousTobiano Stallion
Imported from England 14 hh
GHRA reg. # A000001126 GVHS reg. # GVO2501
Highway Star is a stunning example of a Gypsy Horse stallion! His royal bloodlines, perfect conformation, stunning head and abundance of fine silky hair and FEATHER are the results of years of select breeding. We think a picture is worth a thousand words!
He is indeed a stallion of exaggerated quality, beauty, balance and style! In a word...Perfection!
If this horse has a fault, I cannot find it!
Bred in England by Brother Boy Watson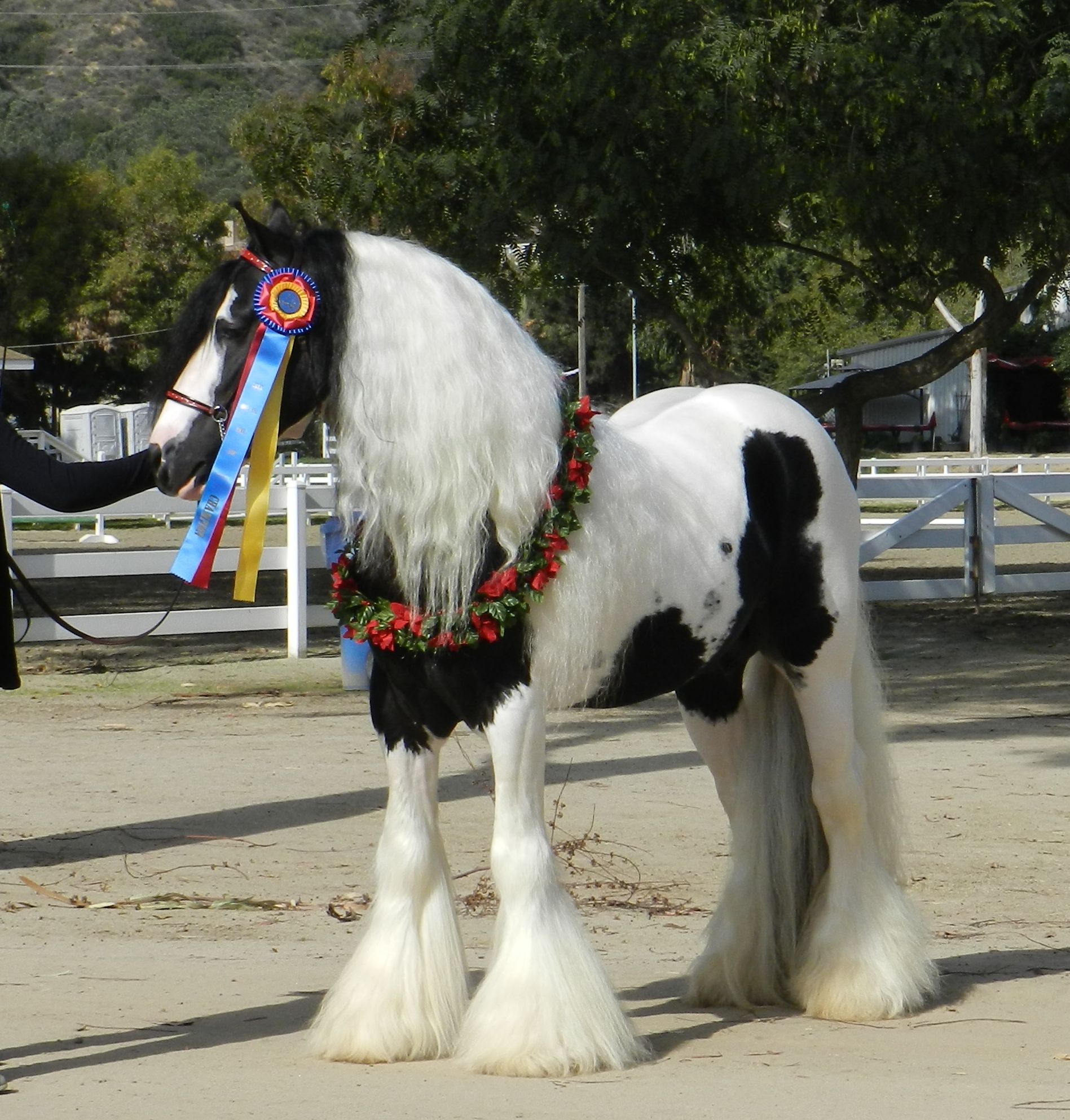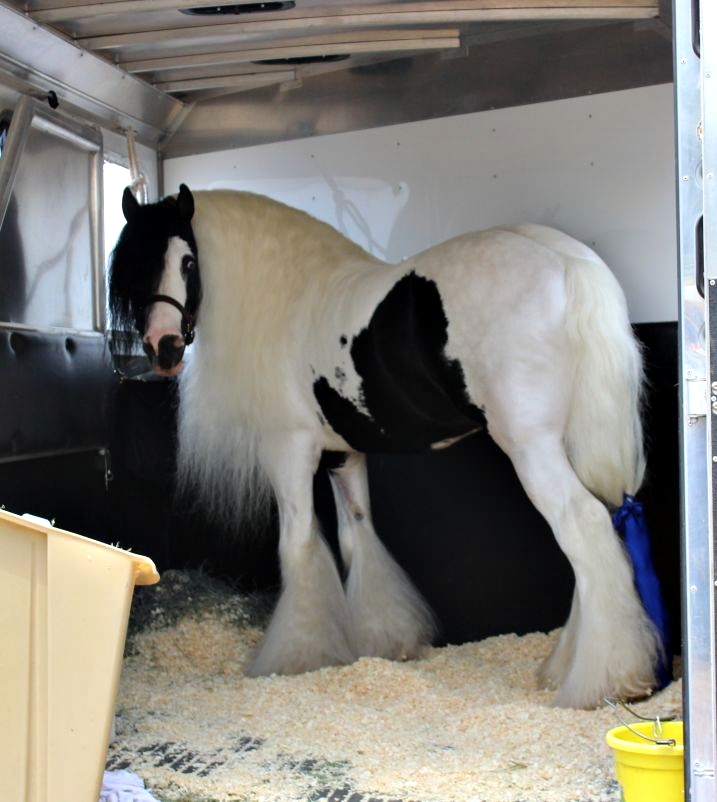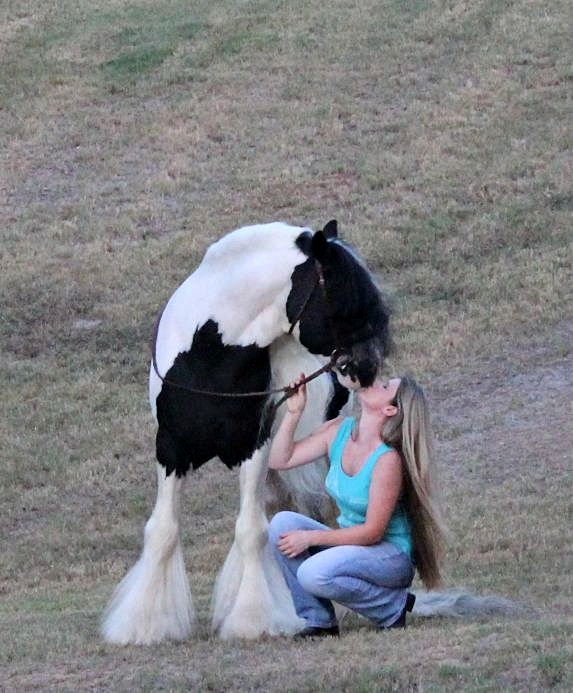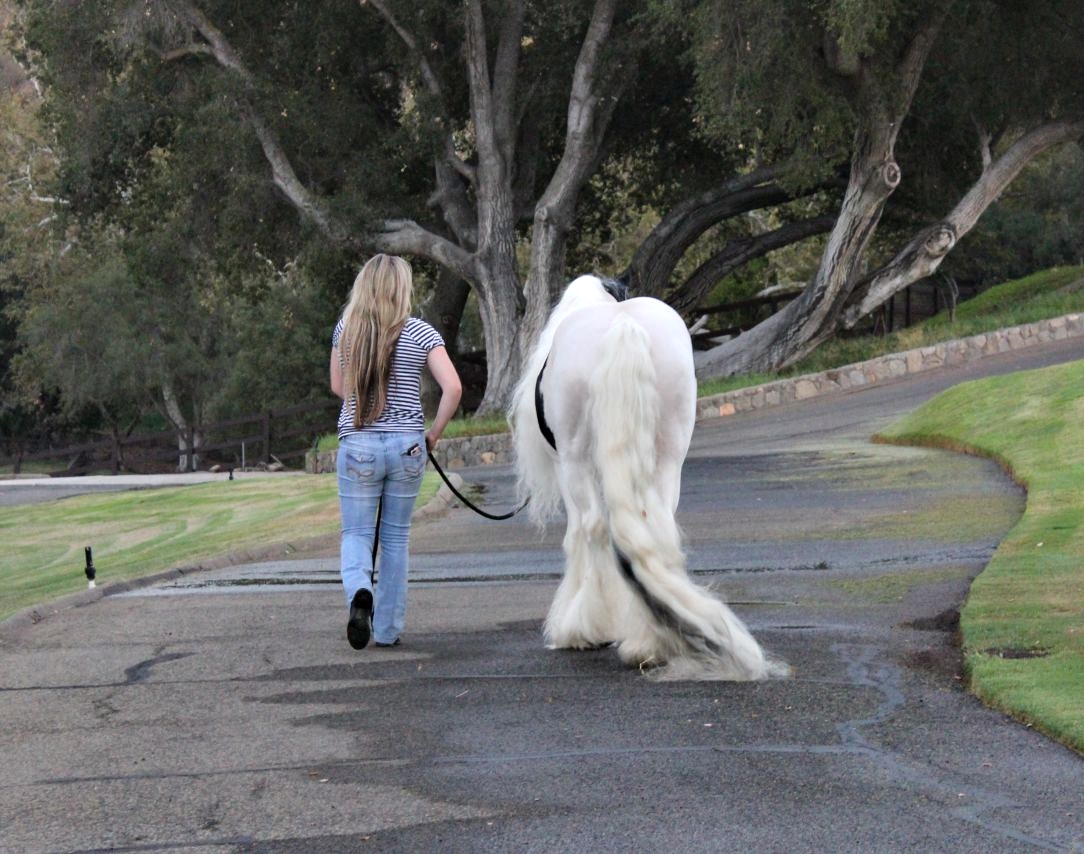 Page last modified 8-30-16
"Star" is homozygous for the tobiano gene and will produce a tobiano pattern foal every time! He has stunning blue eyes too and is generous with passing them on!
He will stand at stud on a very limited basis by Private Treaty. AI only. We ship Excellent cooled Semen!!! He has been shipping at 80% to 90% and has been at 50% 5 days post collection!

Copywrite © 2001-2016 by Harper's Fiesta Farms. All rights reserved. Please contact us at bolivianllamas@yahoo.com for any questions or comments about this website. No part of this website may be used, copied or reproduced without written consent of Harper's Fiesta Farms.
To see some of Highway Star's Offspring, click on the photo below!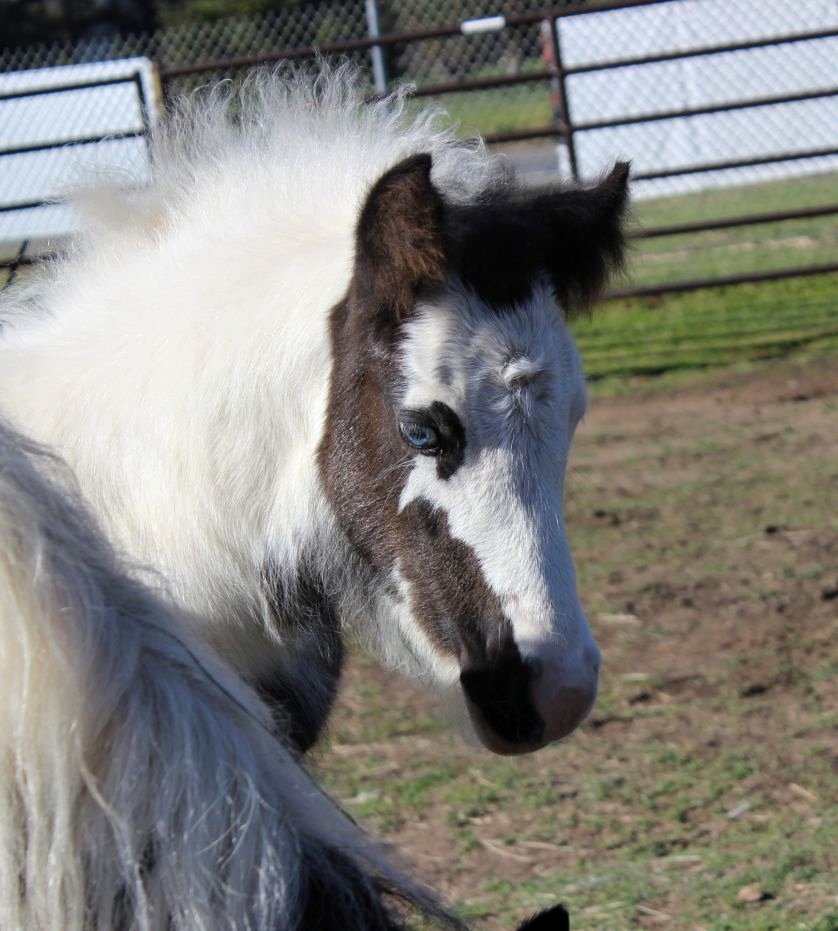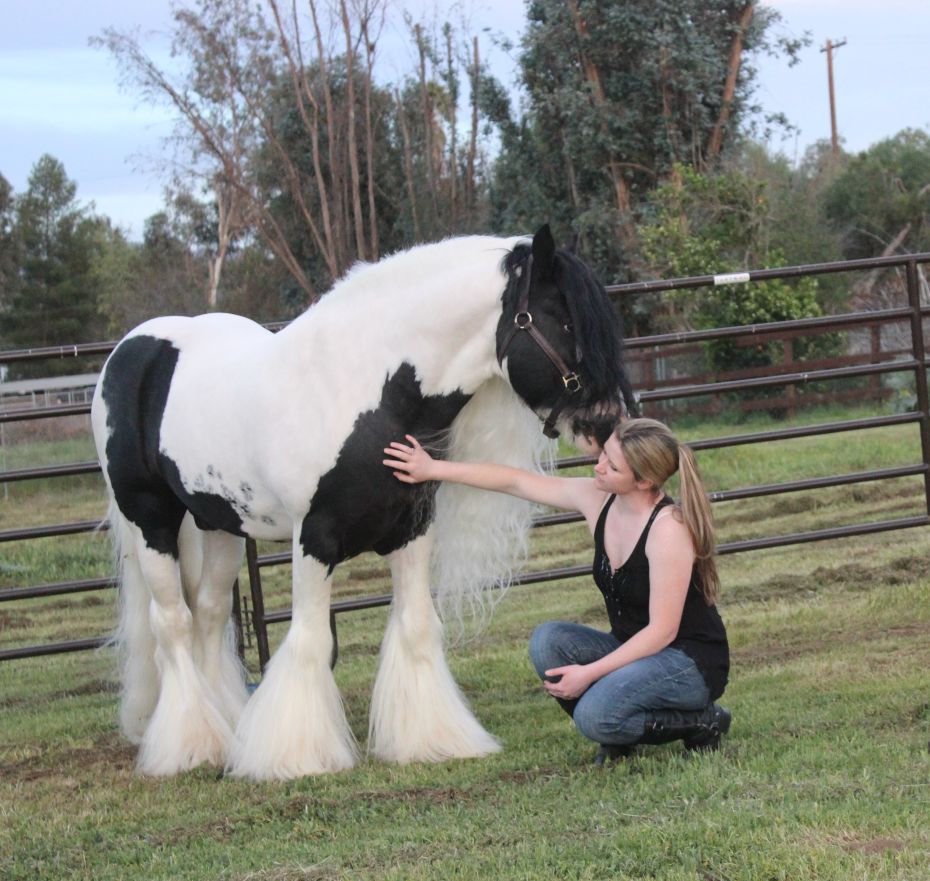 If you have any questions or are interested in a particular Gypsy Horse , please call us at 760.419.2606 or 760.703.1322 , or feel free to email us at bolivianllamas@yahoo.com Thank-you!!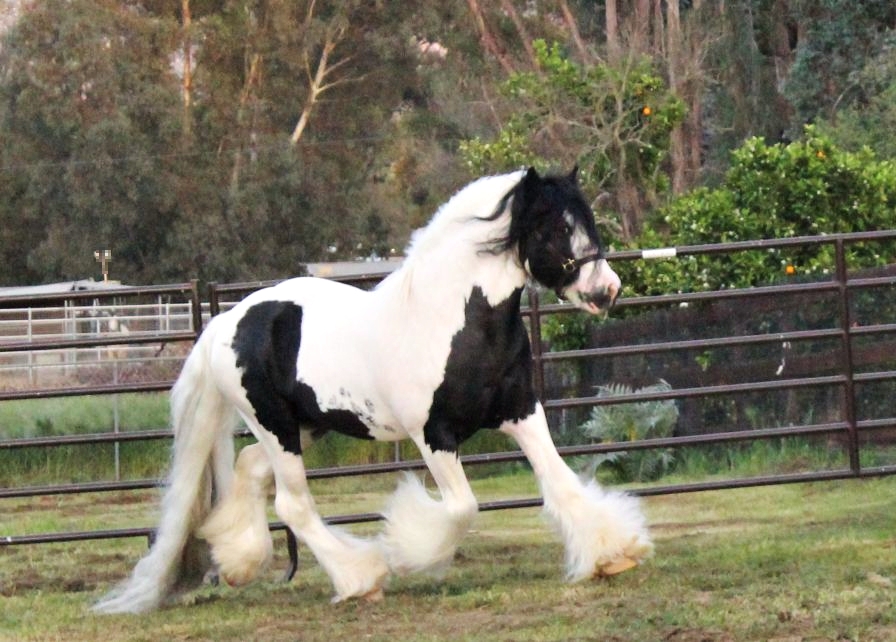 2015 and 2016 Champion of Champions at the CGHC Show in BURBANK!! Scroll all the way down for pics!!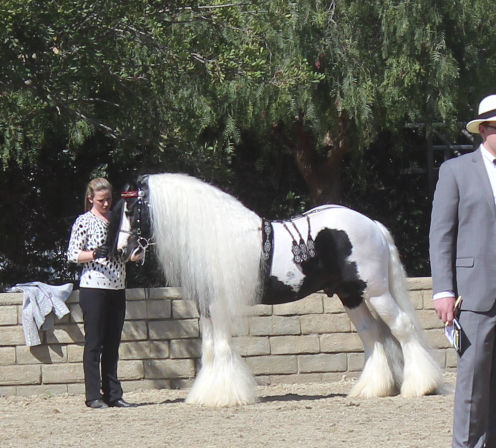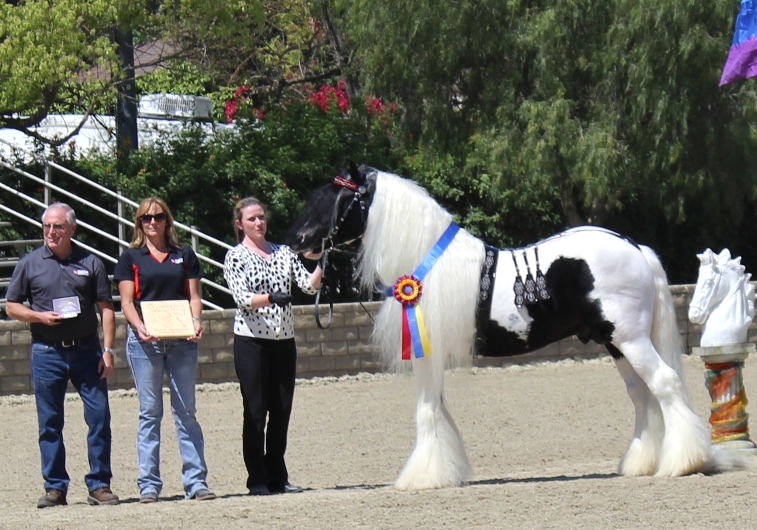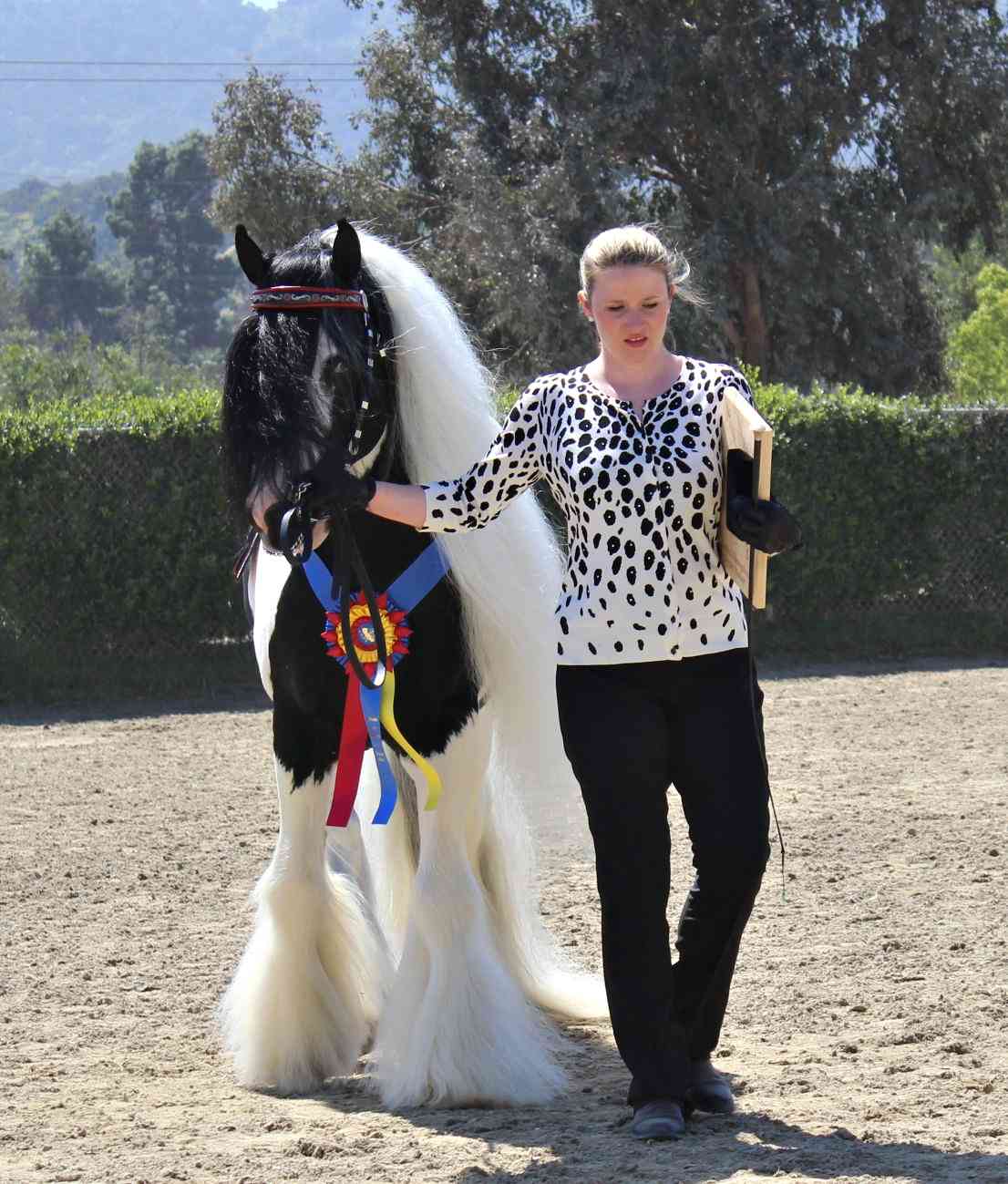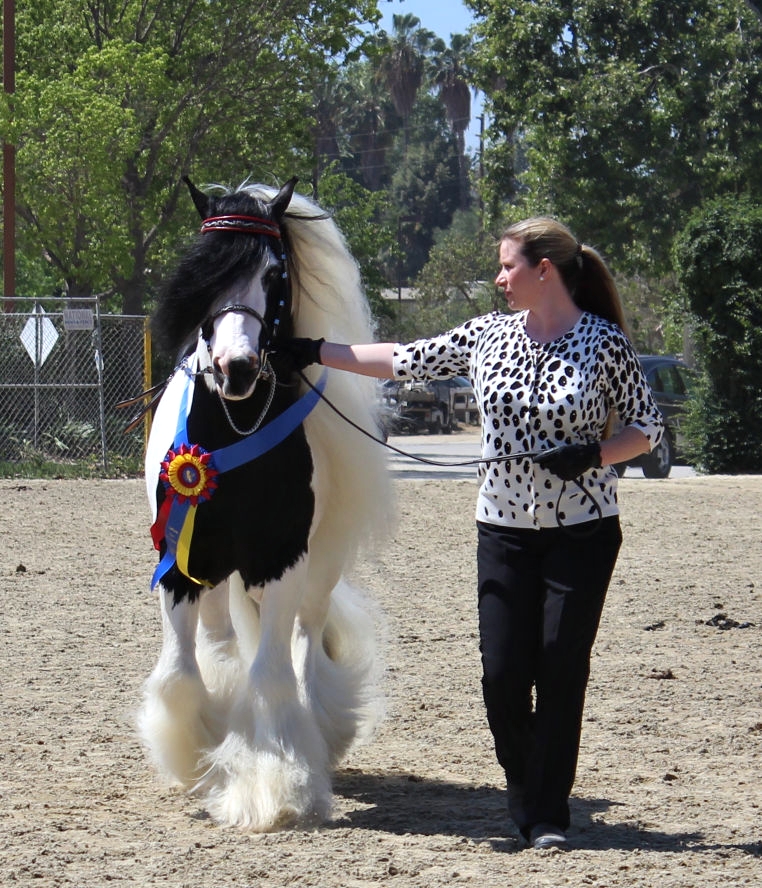 Below, a few pics from the CGHC Show in Burbank on 3-28-15. Highway Star won Champion of Champions, beating amost 30 other halter horses!
To RETURN to the Gypsy Horses page, CLICK on the photo below!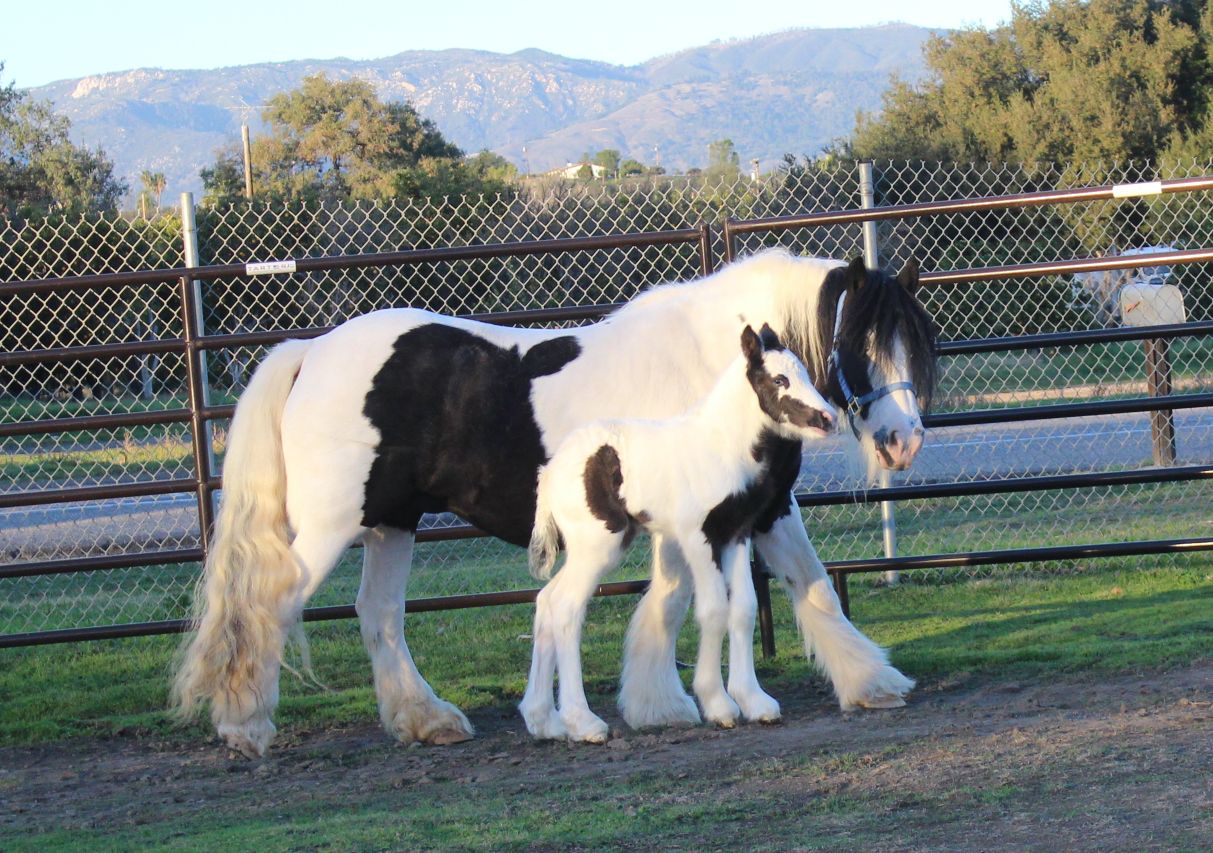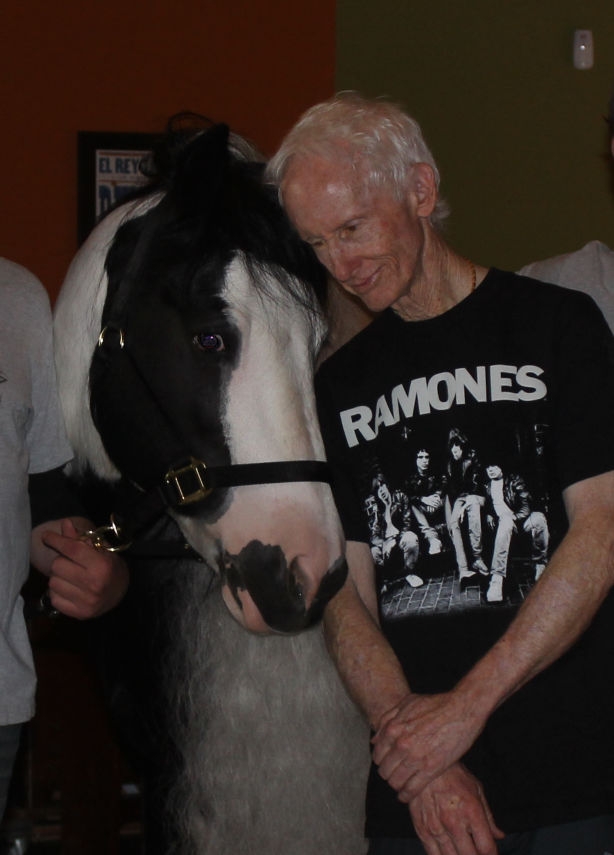 Highway Star hanging out at the studio with legendary guitarist and founding member of The Doors, Robbie Krieger. Robbie is a noteable song writer as well. A couple of his hits were "Light my Fire" and "Touch Me", both performed by The Doors.